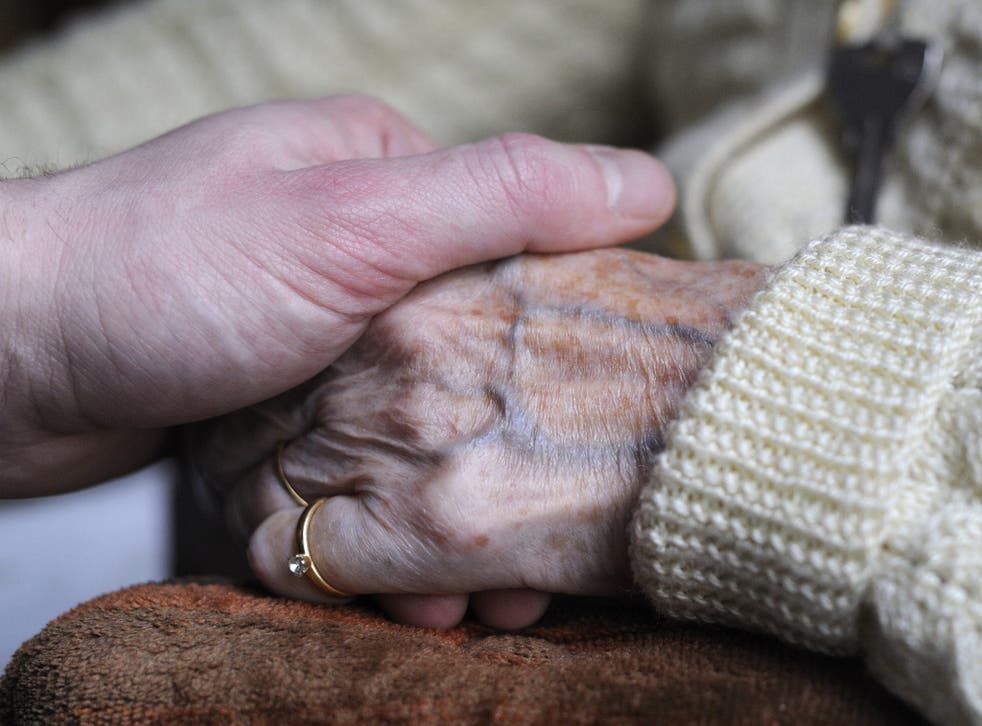 Gout could help prevent Alzheimer's, research shows
Gout is usually caused by eating too much red meat and other rich foods
People who suffer from gout may be less likely to develop Alzheimer's disease, according to surprising new research.
The painful condition, which is on the rise in the UK, is caused by higher levels of a waste product in the blood called uric acid.
Scientists have previously suggested uric acid might play a role in slowing down the progress of brain conditions such as Parkinson's, but researchers in the US say they have the first evidence Alzheimer's risk might also be affected.
Analysing hundreds of thousands of patient records from GP surgeries in the UK, experts from the Boston University Medical Center and Massachusetts General Hospital calculated that people with a history of gout had a 24 per cent lower risk of developing Alzheimer's.
Gout, once called the rich man's disease, is often caused by eating too much red meat and other rich foods, and also through drinking too much beer or spirits. However, today it is just as likely to affect people on lower incomes – a consequence of changing diets in recent decades.
A severe kind of joint pain, it is caused by a build-up of uric acid, which leads to deposits of sodium crystals in the joints. Uric acid is a waste product produced by the body when it breaks down chemicals called purines, which are found in certain foods.
Recent research revealed that the condition is becoming more common in the UK, affecting around one in every 40 people. Men are much more likely to be affected.
People who have gout are more likely to suffer from heart and kidney problems, but the new study suggests the opposite may be true of Alzheimer's.
"Our findings provide the first population-based evidence for the potential protective effect of gout on the risk of Alzheimer's disease and support the purported neuroprotective role of uric acid," the researchers said.
The study is published in the journal Annals of Rheumatic Disease. Researchers compared 59,204 British men and women with gout to 238,805 without the condition, finding a lower Alzheimer's risk among gout sufferers, even when factors such as age, sex, socio-economic status and lifestyle factors were taken into account. The average age of patients in the study was 65.
The seven Alzheimer's risk factors

Show all 7
Previous studies have suggested that uric acid has antioxidant properties that protect brain cells from degeneration. Although this is currently seen as the most likely link between gout and Alzheimer's, the connection would need to be tested further before uric acid could be considered as a possible treatment or preventative.
Dr Laura Phipps of Alzheimer's Research UK, said: "While this work does suggest a positive impact of gout on brain health, many of the risk factors related to gout, including obesity and diabetes, are also linked to increased dementia risk. Current evidence suggests that the best ways to maintain a healthy brain are to maintain a healthy weight, exercise regularly, not smoke, eat a balanced diet, drink in moderation and keep blood pressure and cholesterol in check."
Alzheimer's is the most common form of dementia, and prevalence is expected to increase throughout the world in the coming decades. In the UK, 850,000 people are already living with dementia, a figure which is set to rise to one million by 2025.
Dr Laura Phipps of Alzheimer's Research UK, said: "While this work does suggest a positive impact of gout on brain health, many of the risk factors related to gout, including obesity and diabetes, are also linked to increased dementia risk. Current evidence suggests that the best ways to maintain a healthy brain are to maintain a healthy weight, exercise regularly, not smoke, eat a balanced diet, drink in moderation and keep blood pressure and cholesterol in check."
Join our new commenting forum
Join thought-provoking conversations, follow other Independent readers and see their replies