NHS spends millions on private companies that block GP referrals, investigation finds
At least £57m has been paid to referral management centres since April 2013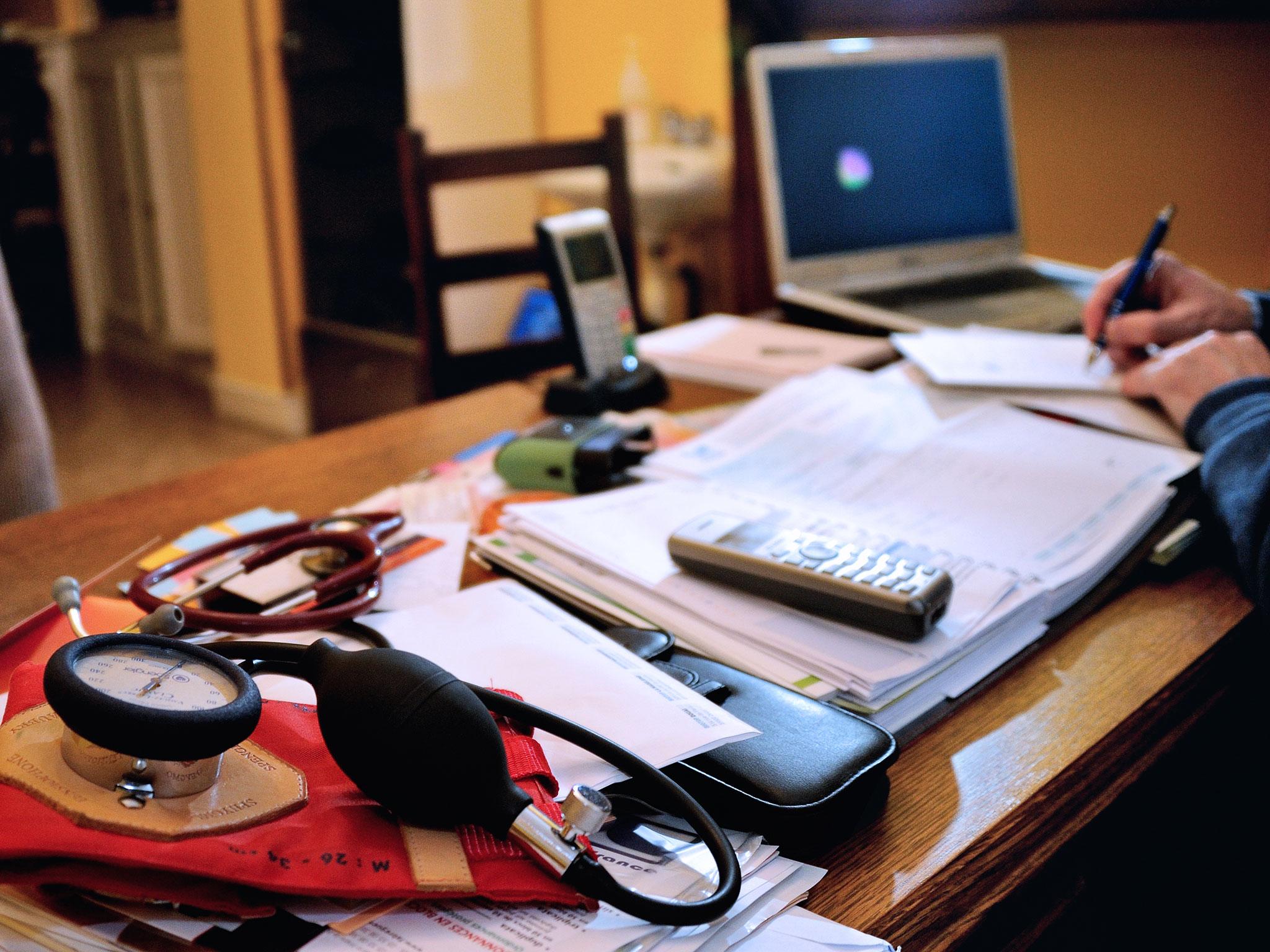 The NHS is spending millions on private companies that stop GPs referring patients to hospitals, an investigation has revealed.
Controversial "referral management centres" are supposed to cut costs and improve the quality of GP referrals – but three quarters of NHS bodies that told the British Medical Journal (BMJ) they used the schemes could not say whether they had saved money overall.
The centres can block or redirect GP referrals for procedures such as hip and knee replacements, treatment for allergies and cataract surgery to manage outpatient activity at local hospitals.
At least £57m has been paid out to them since April 2013, according to the 69 per cent of Clinical Commissioning Groups (CCGs) using the schemes which gave details of their operating costs.
Doctors expressed concern that paying third parties to screen GP referrals – around a third of which are run by private companies – was of questionable effectiveness.
"[CCGs] are leaping at these schemes without any clear evidence of benefit and that they're just hopeful that it might reduce their costs," Dr Richard Vautrey told the journal.
Dr Vautrey, deputy chairman of the British Medical Association's GP committee, said some schemes were helpful because they gave GPs rapid access to advice from local specialists.
But he called their use a "very, very short term approach to healthcare management".
Jeremy Hunt on NHS mortality rates
"We need to see much more evaluation… and not just keep making the same mistakes year after year," he said. "As public bodies, there should be an expectation on every CCG to account for what it's doing."
Around 40 per cent of the CCGs that responded to freedom of information requests from the BMJ said they used a referral management centre of some kind to scrutinise patient referrals to local hospitals.
Of these, 32 per cent were run by private companies, while 29 per cent were run in house, 22 per cent by local NHS trusts or NHS commissioning support units, 10 per cent by the voluntary sector, and seven per cent by local clinicians.
A 2011 survey of GPs by Pulse magazine revealed that as many as one in eight patients were being denied referrals made by their family doctors.
Professor Helen Stokes-Lampard, Chair of the Royal College of GPs, said it was "concerning" to see such little evidence of referral management centres saving money and called for better evaluation of the schemes.
"Before any decision is taken by a CCG to allocate some of its funding into schemes such as management referral systems – and paying private companies to run them - they need to be properly evaluated and assessed to see if they will be effective, safe and ultimately benefit the care provided to patients," she said.
"CCGs also need to ensure that they are supported by the member practices in their decisions.
"While not all of the CCGs disclosed information about their spending, it's concerning to see that so few using these schemes have actually reported saving money – and this percentage may have been even lower if all CCGs had supplied the necessary figures.
"It is absolutely vital that CCGs spend their budgets effectively given the limited resources in general practice".
William Doan's art tackling mental health
Show all 13
The investigation follows comments made by an MP in October that it was "disgraceful" a private referral management company had been used without public consultation.
Roberta Blackman-Woods, the Labour MP for Durham, said the contract awarded to About Health by North Durham CCG should be scrapped, reported the BBC.
"It is absolutely disgraceful that they have gone ahead with this with no public consultation," she said.
"I am going to demand that the put a halt on this... because I honestly believe it could compromise patient safety."
Graham Jackson, co chair of NHS Clinical Commissioners, the membership organisation which represents CCGs, said referral management was just one mechanism that local groups use to try to manage demand for services.
"In many cases they provide a useful and effective role which is more than a redirection service," he said. "CCGs will balance the cost of commissioning with the benefit they provide to GPs and patients in terms of peer review, education, caseload management and choice."
In Wolverhampton, a referral management scheme run by a local NHS trust since 2014 reduced gastroenterology outpaitient attendance rates by 27 per cent in its first eight months.
And Bedfordshire CCG has contracted two referral management "hubs" run by private companies since 2014.
One for dermatology services said it had reduced planned hospital attendance by more than 65 per cent, while the other for musculoskeletal services said referrals to the local hospital trust had fallen by 30 per cent in its first six months.
Join our commenting forum
Join thought-provoking conversations, follow other Independent readers and see their replies