GPs need to 'fundamentally change' to cope with fewer doctors, says top Scottish NHS executive
Elaine Mead said the UK's current system of diagnosis 'isn't fit for the future'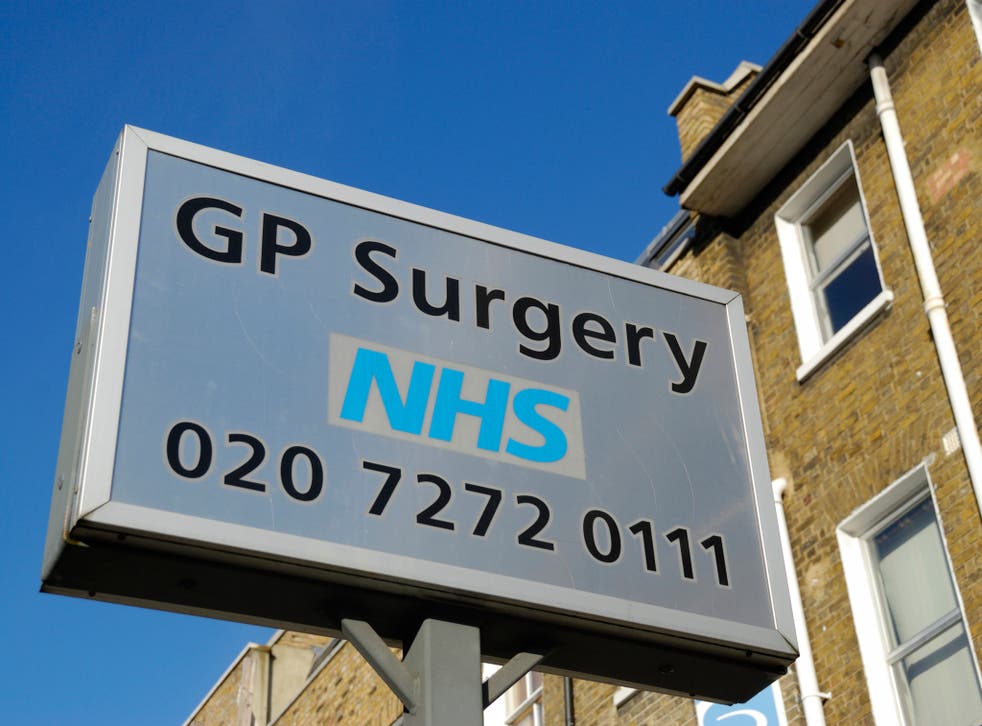 The traditional way in which most local GP practices operate is outdated and needs to "fundamentally change" to cope with the fact that there are now fewer doctors than in the past, one of Scotland's top NHS executives has said.
Elaine Mead, the chief executive of NHS Highland, said the UK's current system of diagnosis "isn't fit for the future" and that advice could increasingly be dispensed electronically or over the phone without putting patients at risk.
In an interview with The Independent / i, she said the health service in the Scottish Highlands had been forced to become "quite creative" as it struggled to recruit doctors to look after patients in some of the country's most remote areas, but that the rest of the UK would have to adapt in a similar way as the population aged.
"The model of care that we've had and we've loved and has been really successful for a number of years, we do need to fundamentally change," Ms Mead said. "You won't in the future always need to see the doctor. It may be a pharmacist, it may be a nurse, it may be a physiotherapist. There may be other members of the team who are equally or better skilled at providing some of that advice."
She added that while there will still be "buildings, surgeries, doctors and receptionists" in the future, much of the care currently handled by GPs could be dealt with over the internet or through call centres. "I'd like to be able to email my doctor should I want an answer – that's something that at this moment in time I simply can't do," she said.
Geographically, NHS Highland is the largest of Scotland's 14 health boards and covers 41 per cent of the country's land mass, including some of its most remote peninsulas and islands. Ms Mead said the issues it faced could be viewed as an "early warning system" for the rest of the UK.
Her team studied healthcare systems in other parts of the world such as New Zealand, Norway, Canada and Alaska and is already in the process of introducing its new GP model – which sees fewer doctors working as part of a wider team, often on a part-time basis – in some parts of Scotland.
"We would love to have more doctors, but if the reality is that we're unlikely to…we have to think now about doing things differently to secure a sustainable health and care system for the future," Ms Mead said. "That's what we're trying to do – we're trying to be realistic. We shouldn't perpetuate a model which isn't fit for the future."
The Scottish Government said it was supportive of efforts to reform GP practices. In a speech earlier this month, Health Secretary Shona Robison said the healthcare of the future should be provided by "multi-disciplinary professional teams" and that GPs would "not necessarily always being the first point of contact".
Register for free to continue reading
Registration is a free and easy way to support our truly independent journalism
By registering, you will also enjoy limited access to Premium articles, exclusive newsletters, commenting, and virtual events with our leading journalists
Already have an account? sign in
Register for free to continue reading
Registration is a free and easy way to support our truly independent journalism
By registering, you will also enjoy limited access to Premium articles, exclusive newsletters, commenting, and virtual events with our leading journalists
Already have an account? sign in
Join our new commenting forum
Join thought-provoking conversations, follow other Independent readers and see their replies