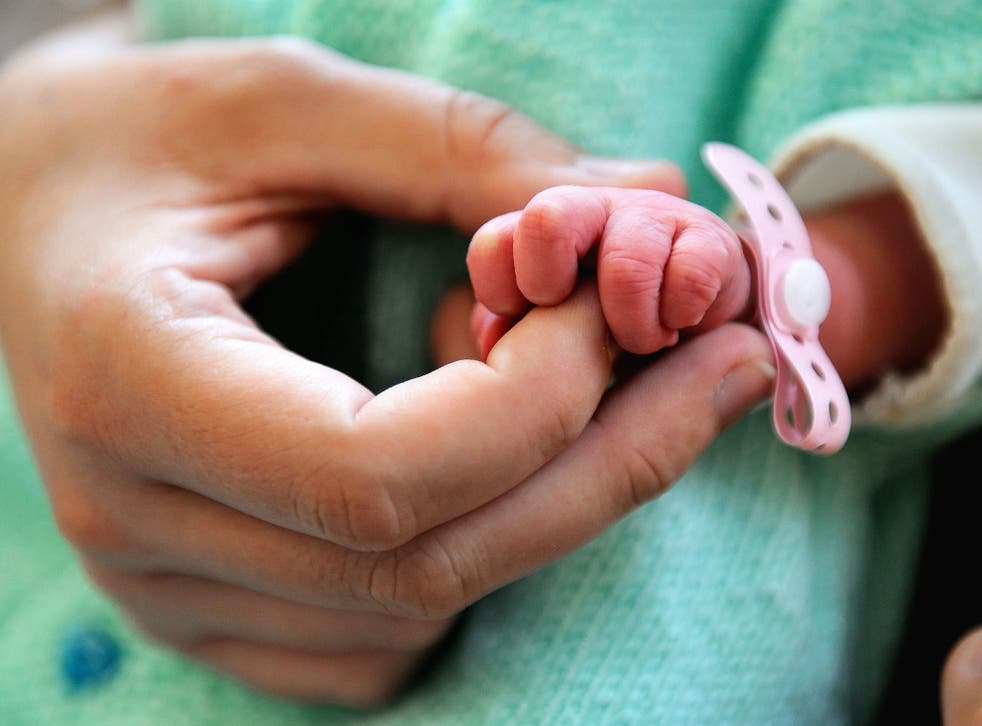 Grandmother becomes oldest woman to give birth to triplets
Sharon Cutts travelled to Cyprus for IVF treatment
A 55-year-old grandmother is believed to have become the oldest woman in the UK to give birth to healthy triplets.
Sharon Cutts, a nurse, and her boyfriend Stuart Reyonlds, a factory worker, welcomed triplets Mason, Ryan and Lily into their family on 21 March.
The NHS does not offer IVF treatment to women over the age of 42, as the latest NHS figures show that those above 44 have a 1 per cent chance of having a live birth following the treatment.
The couple therefore decided to take out loans of £15,000 to pay to visist a specialist clinic in Cyprus for the procedure.
The doctor implanted four embryos inside Ms Cutts in order to maximise her chance of conceiving.
She told The Sun she was "crying with joy" when she and Stuart, 40, learned they were having triplets.
Ms Cutts added she then became concerned about whether she would cope.
But she told the newspaper: "I spent 11 years in the Navy and ran four marathons. I know how to look after myself."
The nurse later encountered complications due to her age and doctors advised her to abort one of the babies.
However, Ms Cutts declined and gave birth to triplets after an 11-week stay in Nottingham University Hospital, each weighing between 4lbs and 5lbs. The average baby weighs around 7lbs.
Baby names 'at risk of dying out' - In pictures

Show all 10
The triplets have four siblings in Ms Cutts' grown-up children from a previous relationship.
Ms Cutts said that the triplets therefore have "lots of playmates".
Fertility expert Geeta Nargund told The Sun that bringing up triplets in middle age will be "challenging".
She added that women over 50 have a higher risk of miscarriage, high blood pressure, and prolonged labour and stillbirth.
Elizabeth Duff, Senior Policy Adviser, at the parenting charity NCT, told The Independent: "We think parents' commitment to their children and giving them the best care possible is more important than a mother or father's age.
"An older woman's pregnancy and childbirth may need more surveillance and support from health professionals but there is no reason why the birth should not be successful. We wish the family well."
Join our new commenting forum
Join thought-provoking conversations, follow other Independent readers and see their replies