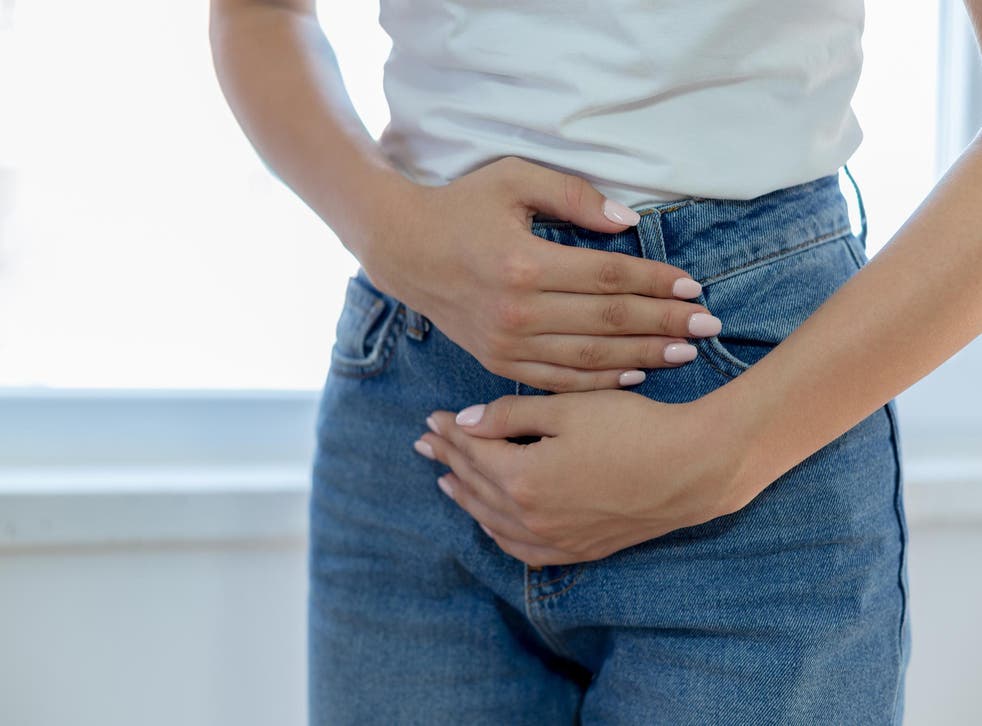 'Call your GP': Women displaying new gynae cancer symptoms during lockdown urged to seek medical advice
Some hospital trusts have seen a dramatic drop in cancer referrals from GPs in recent weeks
Women displaying new gynaecological cancer symptoms are being urged to seek medical advice amid confusion over what services are running during lockdown.
Clinicians fear that some women may be holding back on visiting GPs and hospitals to seek medical advice due to ongoing pandemic.
The number of people presenting with cancer symptoms has dropped dramatically in recent weeks, with one hospital trust in the West Country reporting a 75 per decrease in referrals from GPs.
Reasons include fear of catching the virus, giving it to family members, and becoming a burden on the health service, according to a recent NHS England survey.
Dr Edward Morris, president of the Royal College of Obstetricians and Gynaecologists, says it is more important than ever that people with new and troubling cancer symptoms speak to a healthcare professional.
"The Covid19 pandemic is an anxious and uncertain time for all. While it may feel like life is on hold at the moment, healthcare services are still open and there to help," he said.
"Anyone with new or troubling symptoms can still speak to their healthcare professional – you can call your GP or gynaecologist."
Dr Tracie Miles, a gynaecology oncology specialist nurse, says she has been inundated with questions about cancer treatments due to confusion over which services are still operating during the lockdown.
She added: "I have a foot in both camps as I work part-time as a specialist nurse in the NHS and I head up Ask Eve, The Eve Appeal's specialist nurse service.
"We've been overwhelmed with questions since the beginning of this crisis – not surprising with routine screening delayed, changes to treatment plans and patients being very cautious about putting further pressure on health services."
It comes after a recent YouGov poll for the Eve Appeal – a charity that funds research into gynaecological cancers – found that 38 per cent of 25 to 34-year-olds said they would delay seeking medical advice if they experienced bleeding after sex, a key symptom of cervical cancer.
Almost half of the same age range (46 per cent) said they would delay visiting a GP if they bled between periods – a key symptom of three out of the five gynae cancers.
Meanwhile, 30 per cent of all those surveyed said they would put off getting unusual bloating investigated – a key sign of ovarian cancer.
Athena Lamnisos, Eve Appeal CEO, said: "We know that there is a gap to plug in trusted health information – particularly around gynae signs and symptoms which are too-little known and often surrounded by stigma and taboo.
Wellness, health and wellbeing tips

Show all 6
"Get Lippy is about talking openly about your health and knowing where to go for help. Your symptoms may not be cancer, but prevention and early diagnosis are so important with the five gynaecological cancers, that getting checked out as soon as possible is vital."
Get Lippy is a campaign run by the Eve Appeal that encourages women to break taboos, speak openly about gynaecological health, and raise awareness of gynae cancers.
Dr Bella Smith, a GP and Get Lippy ambassador, said: "One question that I asked a colleague last week was 'where are all the suspected cancer patients?' National Cancer Registration and Analysis Service data shows a GP will refer on average 25 patients a year under the 2-week wait urgent cancer referral pathway, that's one every 2 weeks.
"But during this lockdown and the COVID19 pandemic this number has greatly reduced. We know that urgent referrals for suspected cancer are key in achieving an early diagnosis that will improve cancer survival rates.
"I am Getting Lippy this May so that everyone is aware of the key symptoms of gynaecological cancers, and feels comfortable and confident talking about them and seeking medical attention when they need it through this pandemic."
Join our new commenting forum
Join thought-provoking conversations, follow other Independent readers and see their replies