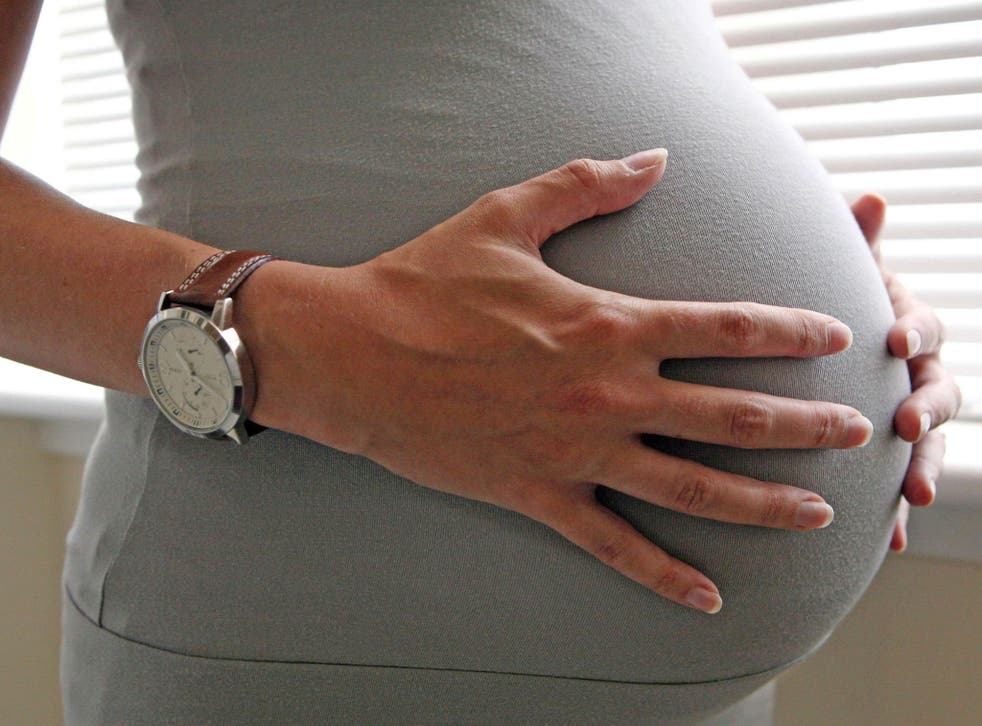 Half of all mothers will not take full maternity leave - because they are scared of losing their jobs
Research reveals that women re-enter the workforce early because of job security fears
Emily Dugan
Monday 02 June 2014 13:50 Comments
Nearly half of mothers will return to work sooner than they would like after having a baby, according to a new poll showing that many would fear for their jobs if they took full maternity leave.
Research by the National Childbirth Trust (NCT) found that 43 per cent of mothers on maternity leave plan to re-enter the workforce earlier than they would prefer. Of these, 47 per cent said this was because of worries over job security.
The new figures also show how businesses and families have not yet caught up with policies aimed at sharing the load of parenthood between mothers and fathers.
The Coalition introduced new rules which mean parents will be able to share all but the first two weeks of the maternity leave from April 2015. But 37 per cent of women say they would not even consider sharing their leave. Of these, half said this was because they needed the income from their partner's pay.
More than a third of women who were not interested in splitting parental leave said it was because they felt it was their responsibility as a mother to stay at home and look after children.
Belinda Phipps, the NCT chief executive, said: "This shows women are returning to work earlier than they would like... It also suggests that if the Government wants parents to make use of shared parental leave they will need to increase dads' paternity pay.
"It is high time we saw maternity and paternity pay raised – at least in line with the minimum wage – so that parents have greater choice about when to go back to work."
In the UK, women are entitled to 52 weeks of maternity leave, with statutory maternity pay paid for up to 39 weeks. For the first six weeks, women are entitled to 90 per cent of their average weekly earnings, falling to £138.18 a week for the next 33 weeks.
But the NCT survey found some women are returning to work very quickly, with 4 per cent of mothers saying they took less than two weeks maternity leave.
The poll also found that three in 10 women said they would be worried about job security if they took advantage of flexible working and only 59 per cent of women were even aware they could ask for it.
The shadow minister for Women and Equalities, Gloria De Piero, said: "When families across Britain are struggling with the rising cost of living, it's particularly worrying that new mums have the added strain of fear of redundancy.
"There are many great employers leading the way in supporting mums and dads staying and getting on in work, but there's a role for government, too, to spread that best practice and end discrimination.
"In government, Labour introduced the laws protecting women from being sacked on maternity leave and there is room to do more."
CASE STUDY: Pressed into returning
"Sally" is a mother of two from High Wycombe with a senior role in IT
While on maternity leave I contacted my employer to discuss my return date. However, the conversation quickly turned and I was being pressured into coming back sooner. My boss described all the pains the business was experiencing and concluded that they needed me back as soon as possible. I was told I was needed now, so if I didn't come back soon the company would probably fold. I went back when they wanted me to but it was too early. I did not feel comfortable being separated from my baby at just six months old. In the end it didn't work out. I was exhausted and I kept getting ill, as did my baby – we were hospitalised twice. My boss never took the time to see how I was doing, but piled the pressure on."
Register for free to continue reading
Registration is a free and easy way to support our truly independent journalism
By registering, you will also enjoy limited access to Premium articles, exclusive newsletters, commenting, and virtual events with our leading journalists
Already have an account? sign in
Join our new commenting forum
Join thought-provoking conversations, follow other Independent readers and see their replies