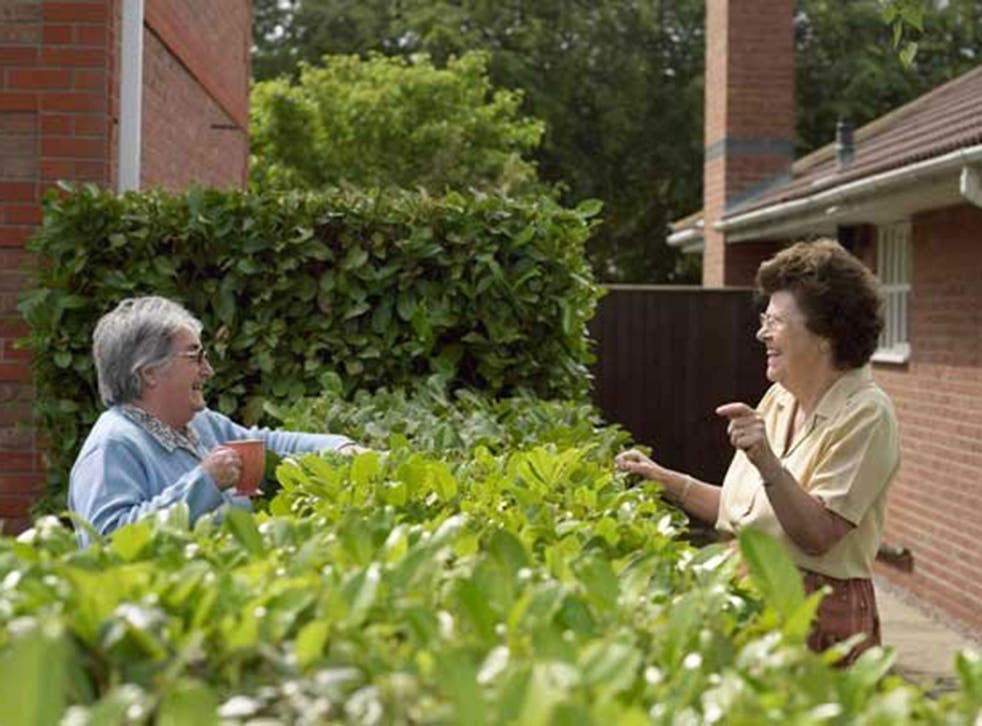 Having good neighbours can help cut heart attack risk, study shows
Living in a close-knit community and having good neighbours could have hidden health benefits and may even reduce people's risk of suffering a heart attack, new research has claimed.
Researchers in the USA said that the social support and reduction in stress levels afforded by getting on well with the people in your community could be of benefit, particularly for elderly people more likely to suffer a health crisis.
Their findings, based on a four-year study of more than 5,000 Americans over 50, found that people who said they trusted and liked their neighbours, felt part of the community, and expected their neighbours would help them in a difficulty, were less likely to go on to have a heart attack.
Levels of social cohesion were rated one to seven based on people's responses. Each one point on the scale represented a 17 per cent lower risk of heart attack, the researchers from the University of Michigan said.
While some important factors such as genetic predisposition were not taken into account, the authors of the paper, which is published in the Journal of Epidemiology and Community Health today, said that there were several potential explanations for their findings.
"Good neighbours will check in on each other. Older adults are more likely to have a reason to get out of bed in the morning, get dressed – even small things like this increases physical functioning and the benefits add up," said Eric Kim, a doctoral student at Michigan who led the study.
"People with higher neighbourhood social cohesion might benefit from the support of neighbours, especially older adults, who might be getting support when they are sick, even just small things like providing transportation, picking up the mail or groceries. That would prevent worry and stress," he said.
"More cohesive neighbourhoods might also be generating more positive emotions and life satisfaction, which has independently been linked with enhanced health, even after adjusting for things like stress and depression."
The link between heart health and the place we live has been noted before, but usually in relation to factors such as deprivation, noise, air pollution, and the density of fast food outlets.
Responding to the new study, Julie Ward, a senior cardiac nurse at the British Heart Foundation, said that many factors beyond just diet and exercise could increase our risk of heart disease.
"This study goes a step further showing the reverse could be true – that living in a community with good neighbours that look out for and support you could have a positive effect by reducing your risk of a heart attack," she said.
"However, there were several important limitations to this study so further research is needed to include a larger and more diverse range of ethnic minority populations."
Join our new commenting forum
Join thought-provoking conversations, follow other Independent readers and see their replies