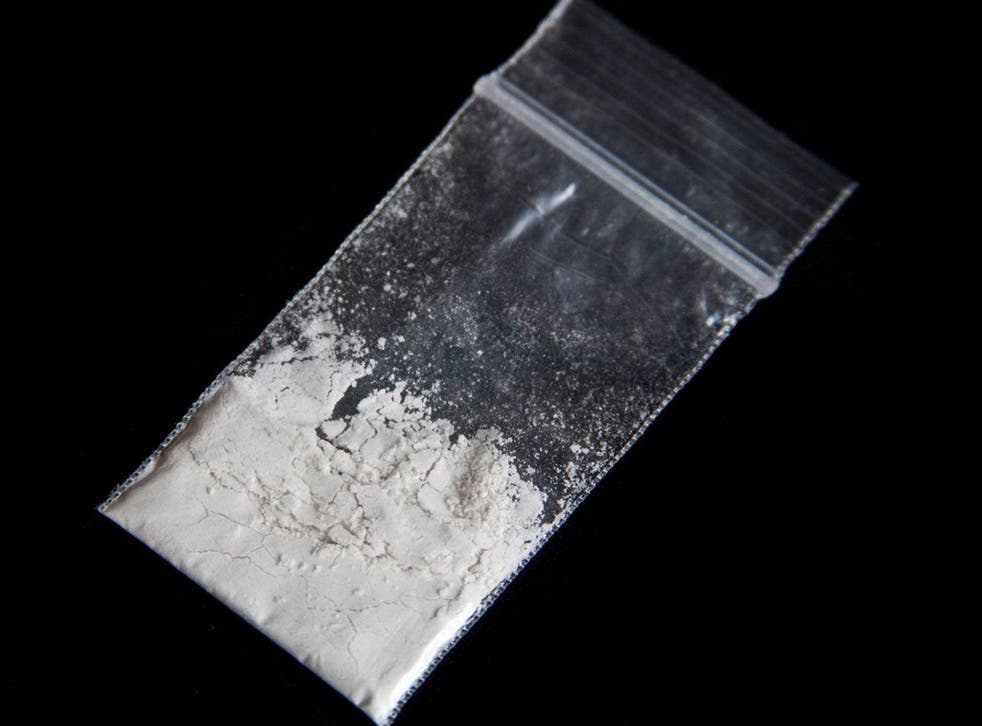 Health alert over drug sold as 'safe ketamine'
Experts challenge claims that legal high 'mexxy' does not have side-effects
Poppy McPherson
Monday 13 February 2012 01:00 Comments
A new legal high misleadingly marketed as a safe substitute for ketamine is becoming increasingly popular in the UK, experts have warned.
Methoxetamine, known as MXE or "mexxy", mimics the effects of the banned anaesthetic ketamine, and its use has grown over the last six months in Britain as well as northern Europe, say charity workers.
A survey of drug trends published in November showed that the use of both ketamine, which is a class C drug, and methoxetamine, its "legal doppelgänger", is on the rise in several areas of the UK.
As methoxetamine is not controlled under the Misuse of Drugs Act in the UK, it can be purchased legally over the internet. Suppliers market the drug as "bladder-friendly", claiming it does not cause cramps or damage the bladder – side-effects associated with heavy ketamine use.
But experts say no evidence has been found to support such claims and that the drug carries the same risks as ketamine, which can include impaired mental health.
Harry Shapiro, the head of DrugScope, the charity which conducted the research, said the same effects and risks could be expected as with ketamine.
"It is marketed as the legal and safer alternative to ketamine but people wouldn't want to take it if it didn't have the same effects. Ketamine can have very serious effects." He added: "One can expect similar risks and similar effects with methoxetamine."
Methoxetamine can be purchased online for £17 a gram. Dealers working through websites and "head shops" exploit a legal loophole which means they can sell drugs like methoxetamine so long as they are marked "not for human consumption".
Vince, 24, has been experimenting with methoxetamine after using ketamine heavily for the last two years. When he started experiencing cramps as a result of his drug use and saw two of his friends fitted with urinary catheters as a result of bladder damage caused by ketamine, he began buying methoxetamine. He says the legal substitute is cheaper and stronger, and the effects last longer.
But experts have countered this view of its safety. Fiona Measham, a researcher with the Independent Scientific Committee on Drugs said: "The new kid on the block seems to be methoxetamine. It is growing in popularity, not just in the UK but in northern Europe. It's so similar in chemical structure to ketamine there is no evidence to suggest that it doesn't carry the same risks, or that it is bladder-friendly.
A spokesperson for the Advisory Council on the Misuse of Drugs (ACMD), which advises the Government on drug policy, said the ACMD is monitoring methoxetamine.
Case studies: 'A cheap and deadly doppelganger'
"It's cheap, and at the moment people are strapped for cash so it will be very popular"
Neil, 33, lives in south London and uses methoxetamine socially. He used to take ketamine but now takes methoxetamine as he believes it is safer.
"I was introduced to it in Glastonbury over the summer, and since then I've done it about 15 times probably. We used it the other night and a friend did far too much and was a state. It has to be used in moderation.
"Ketamine is a bit of a dirty drug, it doesn't do your insides any good.
"[MXE is] very good; I recommend it to everyone. There's a group of us that all do it together. It's a very social drug. I've looked into it and there was one guy who did a ridiculous amount and was catatonic and rushed to hospital.
"It's a cheap drug, and at the moment people are strapped for cash. It'll be very popular. But because it's such a new drug not that many people know about it."
"I have lost one friend and know two people fitted with urinary catheters due to bladder damage"
VINCE, 24, who lives in Bath, has been a heavy ketamine user for two years, but has started experimenting with methoxatemine.
"I much prefer ketamine but MXE has its upsides: it's more potent so works out a fair bit cheaper; it lasts around two to three times longer; it's easier to function on, and if you are getting it from somewhere reputable then its always going to be pure.
"I tried it because I love ketamine so wanted to try something like it not as something to replace it. Ketamine is becoming increasingly more expensive and worse quality but I would still choose K. It seems to be getting more well-known.
"I have experienced the harmful effects of ketamine. I lost one friend and have known two people with piss bags [urinary catheters] fitted due to bladder damage. I ended up in hospital once due to ketamine cramps."
Register for free to continue reading
Registration is a free and easy way to support our truly independent journalism
By registering, you will also enjoy limited access to Premium articles, exclusive newsletters, commenting, and virtual events with our leading journalists
Already have an account? sign in
Join our new commenting forum
Join thought-provoking conversations, follow other Independent readers and see their replies