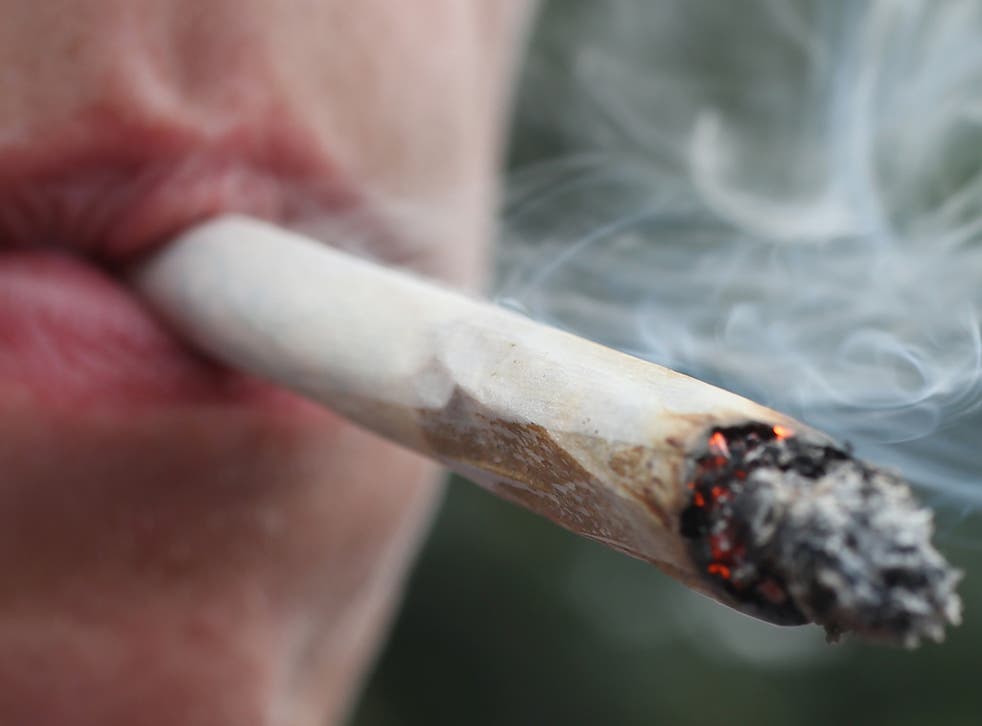 Marijuana-smoking teenagers are 'more likely to quit school'
Teenagers who smoke cannabis are 60 per cent less likely to finish school or obtain a degree compared to those who have never used the drug, according to new research.
The Lancet psychiatry study also found that daily users of marijuana are seven times more likely to attempt suicide, are eight times as likely to go on and use other illegal drugs, and 18 times more likely to develop a cannabis dependence.
Cannabis is the most widely used illegal drug in the world and recent statistics have shown that in some countries adolescents are taking to the drug at a younger age while a higher number of adolescents are becoming heavy users. In England, four per cent of 11–15 year olds said they had used cannabis in the past month compared to about seven per cent of US high-school seniors (aged 17-18) who said they are daily or near-daily users. In Australia, around one per cent of 14–19 year olds are daily users of the drug and four per cent said they were weekly users.
Richard Mattick, study author and Professor of Drug and Alcohol Studies at the National Drug and Alcohol Research Centre, University of New South Wales, in Australia, said: "Our findings are particularly timely given that several US states and countries in Latin America have made moves to decriminalise or legalise cannabis, raising the possibility that the drug might become more accessible to young people."
Almost 3,800 people took part on the study to find out more about the link between the frequency of cannabis use before the age of 17 and seven outcomes up to the age of 30, such as completing high school, obtaining a university degree and cannabis and welfare dependence. The researchers found that the risks increased relative to dose, with daily cannabis users showing the strongest effects.
The study's lead author, Dr Edmund Silins, said: "Our results provide strong evidence that the prevention or delay of cannabis use is likely to have broad health and social benefits. Efforts to reform cannabis legislation should be carefully assessed to ensure they reduce adolescent cannabis use and prevent potentially adverse effects on adolescent development."
Register for free to continue reading
Registration is a free and easy way to support our truly independent journalism
By registering, you will also enjoy limited access to Premium articles, exclusive newsletters, commenting, and virtual events with our leading journalists
Already have an account? sign in
Register for free to continue reading
Registration is a free and easy way to support our truly independent journalism
By registering, you will also enjoy limited access to Premium articles, exclusive newsletters, commenting, and virtual events with our leading journalists
Already have an account? sign in
Join our new commenting forum
Join thought-provoking conversations, follow other Independent readers and see their replies