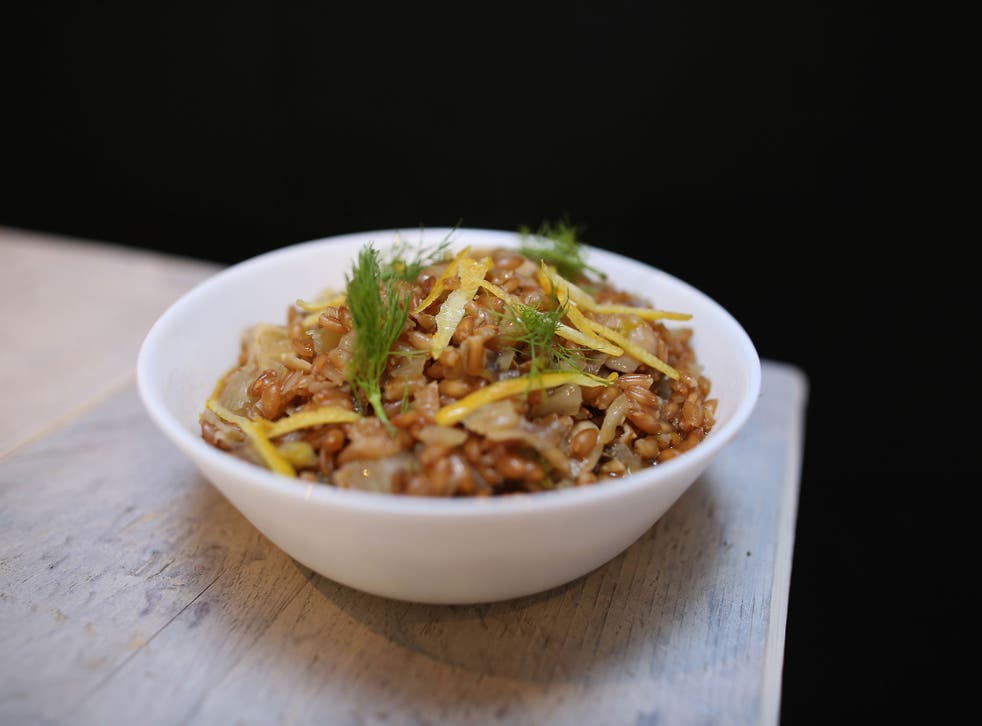 High fibre diet 'can cut risk of developing breast cancer'
Fruits and vegetables in particular helped to reduce the liklihood of having the disease 
Kashmira Gander
Monday 07 March 2016 11:57 Comments
Young girls and women who eat diets high in fibre cut the risk of developing breast cancer, a new study has found.
Researchers at Harvard found that those who who ate more fibre in early adulthood, particularly from fruits and vegetables, were 16 per cent less likely to get breast cancer overall. This figure rose to 24 per cent in breast cancer before the menopause.
Every additional 10 grams of fibre that women ate each day during early adulthood cut the risk by 13 per cent, according to the study.
This amounts to around one apple and two slices of whole wheat bread, or half a cup of kidney beans and cauliflower or squash, according to the study published in the journal 'Pediatrics'
13 ways to help prevent cancer

Show all 13
Breast cancer is the most common form of the disease among women, according to the World Health Organisation. The latest worldwide figures from 2011 show that over half a million women died of the disease that year.
Maryam Farvid, visiting scientist at Harvard Chan School and lead author of the study said: "This work on the role of nutrition in early life and breast cancer incidence suggests one of the very few potentially modifiable risk factors for premenopausal breast cancer."
To make their findings, researchers assessed data on 90,534 women who took part in a study into factors which influence women's health, which began in 1991.
At the start of the study, the participants, who were aged between 27 to 44-year-old at the time, filled out surveys about what they ate. This was repeated once every four years.
"From many other studies we know that breast tissue is particularly influenced by carcinogens and anticarcinogens during childhood and adolescence," said Walter Willett, Fredrick John Stare Professor of Epidemiology and Nutrition at Harvard Chan School and senior author of the study.
"We now have evidence that what we feed our children during this period of life is also an important factor in future cancer risk."
Register for free to continue reading
Registration is a free and easy way to support our truly independent journalism
By registering, you will also enjoy limited access to Premium articles, exclusive newsletters, commenting, and virtual events with our leading journalists
Already have an account? sign in
Join our new commenting forum
Join thought-provoking conversations, follow other Independent readers and see their replies