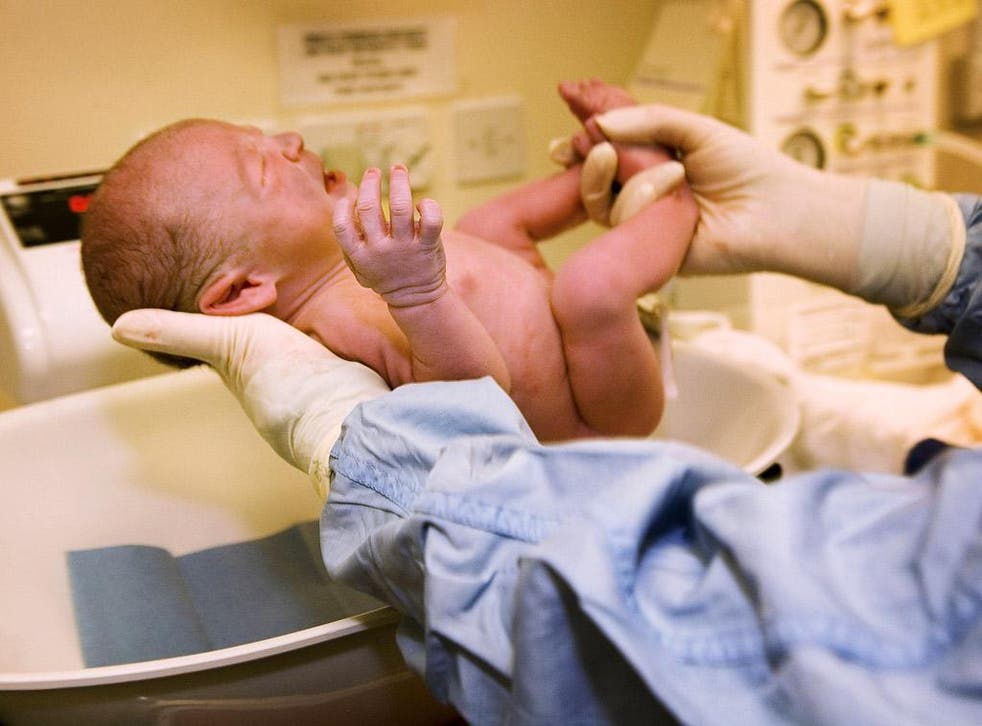 Home births could be as dangerous as 'driving without putting your child's seatbelt on'
Though most home births are safe, the risk of long-term disability has not been "adequately addressed", scientists say
The risk of having a baby at home is comparable to driving without a seatbelt on a child's car seat, two leading experts have claimed, arguing that the danger of long-term disability in the event of complications has been underestimated.
In an intervention that reopens the debate over the safety of home births, the authors of a paper published today in the Journal of Medical Ethics, said that the "avoidable, foreseeable disability" that could be caused, in particular by delays in access to emergency care for new-borns, should "weigh heavily" on parents' decision about whether to give birth at home or not.
Home births for women are considered a mainstream option for women in the UK, and the Royal College of Midwives (RCM) supports them for low risk women, arguing that they can make birth more comfortable and also save the NHS money.
However, leading Australian obstetrician and gynaecologist Dr Lachlan de Crespigny and Oxford University ethicist Professor Julian Savulescu, said that, while most women will deliver at home without complications, in the event of an emergency it was far safer to be in a hospital.
They said that the risk of long-term disability – usually from brain damage caused by a lack of oxygen – had not been "adequately addressed" by the medical literature on the safety of home births.
"Having a home birth may be like not putting your child's car seat belt on," they write. "The risk of being injured in a single trip by not wearing a seat belt is extremely low. Still, we expect people to wear a seatbelt to make the risks as low as possible, despite some inconvenience and diminution of driving pleasure."
They cited a study from the Netherlands which found that when travel time from home to hospital is more than 20 minutes, there is an increased risk of the baby dying or suffering a long-term condition, and other studies which showed that delays in accessing emergency care increased risks of brain damage.
"When a labour is obstructed or a baby is born with hypoxic brain injury [caused by lack of oxygen to the brain], the immediate treatment is crucial in the outcome for the baby. Delay in transferring to a tertiary hospital may result in permanent severe disability that will persist for the rest of that person's life," they wrote.
While defending a mother's "absolute right" to choose where they give birth, Dr de Crespigny and Professor Savlescu nonetheless argue that health professionals "should not support home birth when there are safe and compassionate hospital-based alternatives".
But the RCM and the National Childbirth Trust (NCT) both said that planned home births were as safe as hospital births for low risk women in their second pregnancy.
Elizabeth Duff, senior policy adviser, at the National Childbirth Trust, said home births should be a "mainstream" option for women with a "straightforward pregnancy" but that for higher risk mothers, such as those who had suffered complications in a previous pregnancy, "a hospital may be the preferred choice".
The Birthplace Study, a 2011 survey of home births in England found that for first-time mothers, the risk of harm to the baby was greater, but for a second birth there was no difference between the safety home and hospital births.
The RCM's director for midwifery Louise Silverton, said: "We agree that decisions about where to give birth should be based on the best possible evidence. The Birthplace Study showed that planned out of hospital births were, generally, as safe for the baby as those in hospital for low-risk women having their second or subsequent baby. This major study took into account early indicators of the potential risks of future disabilities to the baby."
Join our new commenting forum
Join thought-provoking conversations, follow other Independent readers and see their replies