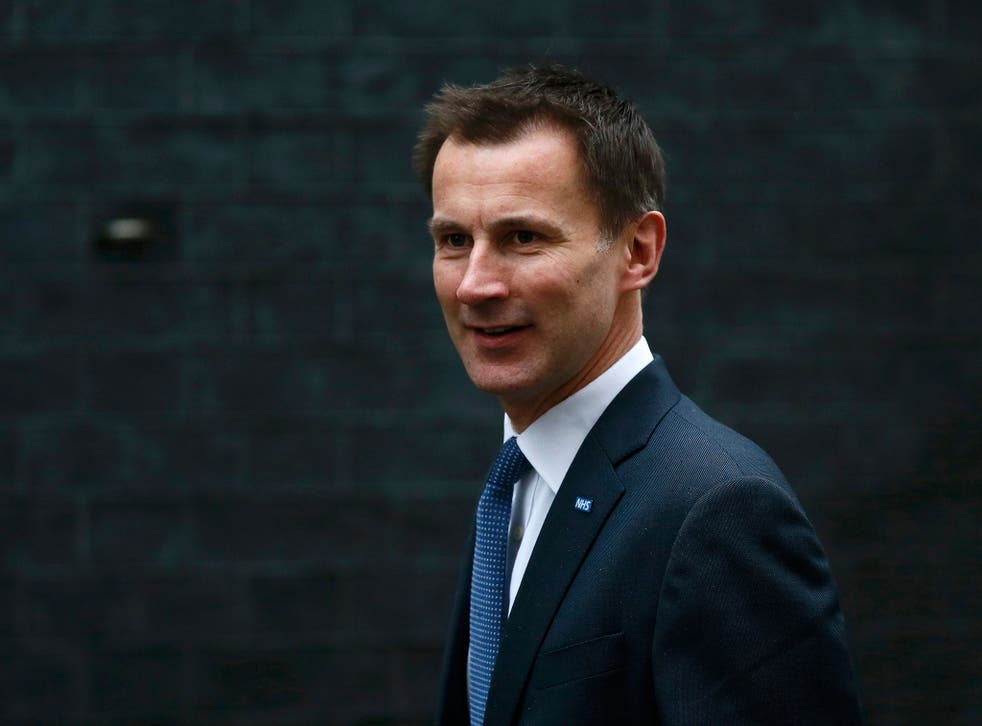 Hospitals' bed-blocking 'costing NHS £900m a year'
In a new report, Lord Carter of Coles sets out how NHS hospitals can cut costs to save £5bn a year by 2020
Jane Kirby
Friday 05 February 2016 01:07 Comments
About 8,500 "bed-blocking" patients are stuck in NHS hospitals every day, costing the health service £900m a year, a report says.
The review into how the NHS can save cash found bed-blocking, which occurs when patients are medically fit to leave but care has not yet been organised in the community, was a bigger problem for NHS hospitals than previously thought.
In the Government-commissioned report, Lord Carter of Coles sets out how NHS hospitals can cut costs to save £5bn a year by 2020.
The study suggests cuts to the numbers of staff working in NHS pharmacy and administration, the sharing of purchasing power between NHS trusts to get the best prices on goods and services, and cuts to the variation in how patients are treated to improve care and save money.
The report also points to large differences between trusts in staff absence and sickness rates and the need for a better grasp on what staff are doing. It says some NHS trusts have moved to a "call-centre" model for handling some patient calls and appointments, while others have "patient portals that allow the patient to directly manage their own bookings, which enables administrative cost reductions".
On bed-blocking, it says the number of days lost is higher than previously thought, which is forcing the NHS to turn to the private sector to take on planned operations such as knee and hip replacements.
It says: "Official statistics on delayed transfers of care show a recent increase to around 5,500 patients per day. However, information provided by trusts reveals that the problem could be much larger, and we estimate that on any given day as many as 8,500 beds in acute trusts are blocked with patients who are medically fit to be transferred.
"These delays also have a knock-on effect resulting in cancellations of elective operations because of a lack of bed capacity, and work going out to the independent sector."
The report says the number of knee procedures being carried out by private hospitals on behalf of the NHS has risen by 60 per cent since 2011. "Our review has identified that the majority of purchased (private) healthcare by acute (NHS) providers is elective care," it says. "Delayed transfers in NHS trusts are a likely contributory factor to these increases."
Official NHS figures show that from January to November 2015, 1.59 million days were lost in total to bed-blocking – a figure that is already bigger than for any previous year. In the whole of 2014, 1.56 million days were lost, while 1.4 million were lost in 2013 and 1.37 million in 2012.
The report says the average bill for new hip joints varied from £788 to £1,590.
Sickness and absence rates among staff also varied, from 2.7 per cent to 5.8 per cent.
Responding to the report, Health Secretary Jeremy Hunt said: "I want to make the NHS the safest healthcare system in the world, capable of providing the same world-class care every day of the week.
"This ground-breaking review will help hospitals care for patients, making sure bureaucracy is slashed so doctors and nurses can concentrate on caring."
PA
Register for free to continue reading
Registration is a free and easy way to support our truly independent journalism
By registering, you will also enjoy limited access to Premium articles, exclusive newsletters, commenting, and virtual events with our leading journalists
Already have an account? sign in
Join our new commenting forum
Join thought-provoking conversations, follow other Independent readers and see their replies