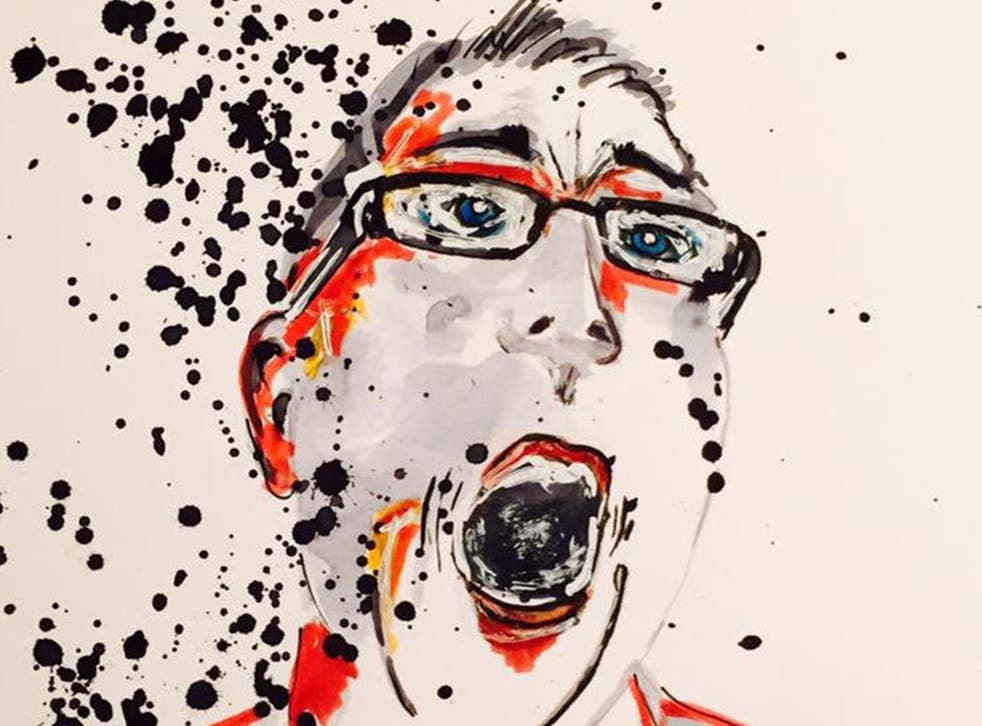 How art helped a man cope with mental hardship, from OCD to the death of his sister
'Drawing is a way for me to process life' says Professor William Doan 
Kashmira Gander
Wednesday 30 November 2016 13:15 Comments
When William Doan's youngest sister fell into a coma because of a brain injury and he struggled with mental illness, drawing – something he fell in love with as a child – helped him to cope.
Doan, a 57-year-old theatre professor at Penn State University in the US, dealt with the symptoms of generalised anxiety disorder – where a person can feel fearful and depressed – for many years before he was diagnosed with the condition at as a university student. He also struggled with OCD, characterised by counting rituals and his need to put on two pairs of socks each morning.
Scroll through the gallery below to see more of Doan's illustrations
William Doan's art tackling mental health

Show all 13
"In December of 2012, my youngest sister, then 42, was in a car accident and suffered a severe traumatic brain injury" he told The Independent.
"She never really woke up from her coma, floating near the surface of consciousness briefly. After two years, in December of 2014, in conjunction with her physicians, we made the decision to remove artificial nutrition and hydration.
"She died almost two years to the day of her accident, leaving behind two children. Since her accident and death, I've written a play and am at work on a graphic narrative about the experience. Many of the drawings are also part of the latest version of the play."
As well as meditating and practicing slow breathing, Doan draws to calm himself.
He "fell in love with drawing" in elementary school, and would fill the margins of his notebooks and homework assignments with doodles.
"Mindfulness practices of breathing and meditation are the most effective ways for me to deal with the mixture of anxiety, OCD, and depression. I also practice drawing as a form of meditation."
His work was recently published in the journals the Annals of Graphic Medicine and the Annals of Internal Medicine.
"I draw to understand, to make meaning. It can be cathartic. It is also a way, or a means, for me to process life."
"Drawing brings me intensely into the present moment. Even if I'm drawing something about my past, the process of drawing, breathing, and focusing is about the present."
"I hope viewers will be moved by some shared sense of what it means to be human - to experience grief, anxiety, pain, joy, happiness - those moments that remind us we are alive."
Register for free to continue reading
Registration is a free and easy way to support our truly independent journalism
By registering, you will also enjoy limited access to Premium articles, exclusive newsletters, commenting, and virtual events with our leading journalists
Already have an account? sign in
Join our new commenting forum
Join thought-provoking conversations, follow other Independent readers and see their replies