How to donate to ALS: No ice bucket challenge necessary to help motor neurone disease charities
More than £48 million has been raised by the craze, which started in the US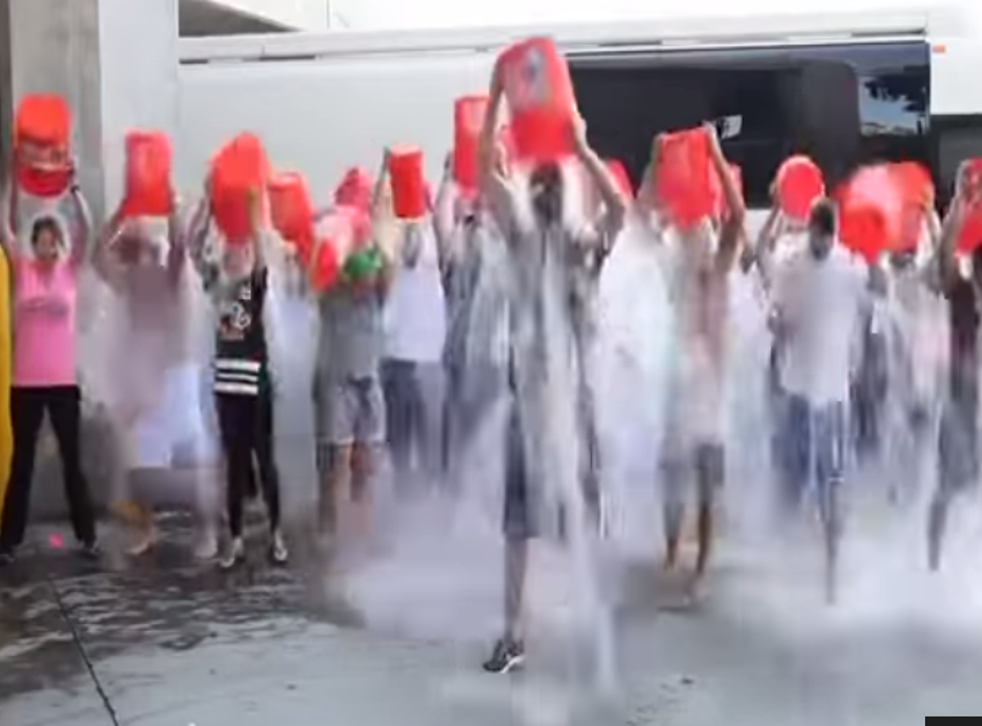 The ALS ice bucket challenge has raised an unprecedented £48 million in less than a month in a flood of donations from more than 1.7 million people.
Britney Spears, Lady Gaga, Mark Zuckerberg and even George W. Bush are among the famous faces that have drenched themselves in freezing water for a good cause.
Anyone accepting the challenge is urged to share a video of the event and nominate someone else to do the same, making a donation to any charity supporting Amyotrophic lateral sclerosis.
ALS is the American name for the condition usually referred to as motor neurone disease (MND) in the UK, where the leading organisation is the Motor Neurone Disease Association.
The disease affects the brain and the spinal cord causing motor neurones to degenerate and die, leading to gradual paralysis and eventually death.
In pictures: The famous do the ice bucket challenge

Show all 17
There is no known cure, although the millions being raised by the ALS Association in the US and other charities will go towards vital research.
Anyone wanting to donate to the cause or raise awareness of the disease does not have to do the ice bucket challenge.
The US ALS Association is accepting donations here and people wanting to help can also host their own fundraiser, a sponsored event or even give their car to the organisation.
Among UK charities, the Motor Neurone Disease Association is taking donations via its website here as well as on Just Giving.
Macmillan Cancer Support has also started its own ice bucket challenge page raising money for cancer rather than ALS/MND.
Register for free to continue reading
Registration is a free and easy way to support our truly independent journalism
By registering, you will also enjoy limited access to Premium articles, exclusive newsletters, commenting, and virtual events with our leading journalists
Already have an account? sign in
Register for free to continue reading
Registration is a free and easy way to support our truly independent journalism
By registering, you will also enjoy limited access to Premium articles, exclusive newsletters, commenting, and virtual events with our leading journalists
Already have an account? sign in
Join our new commenting forum
Join thought-provoking conversations, follow other Independent readers and see their replies