Hundreds of bereaved families blocking organ donation, according to NHS
1,200 patients would have received transplants if families did not veto a donor's wishes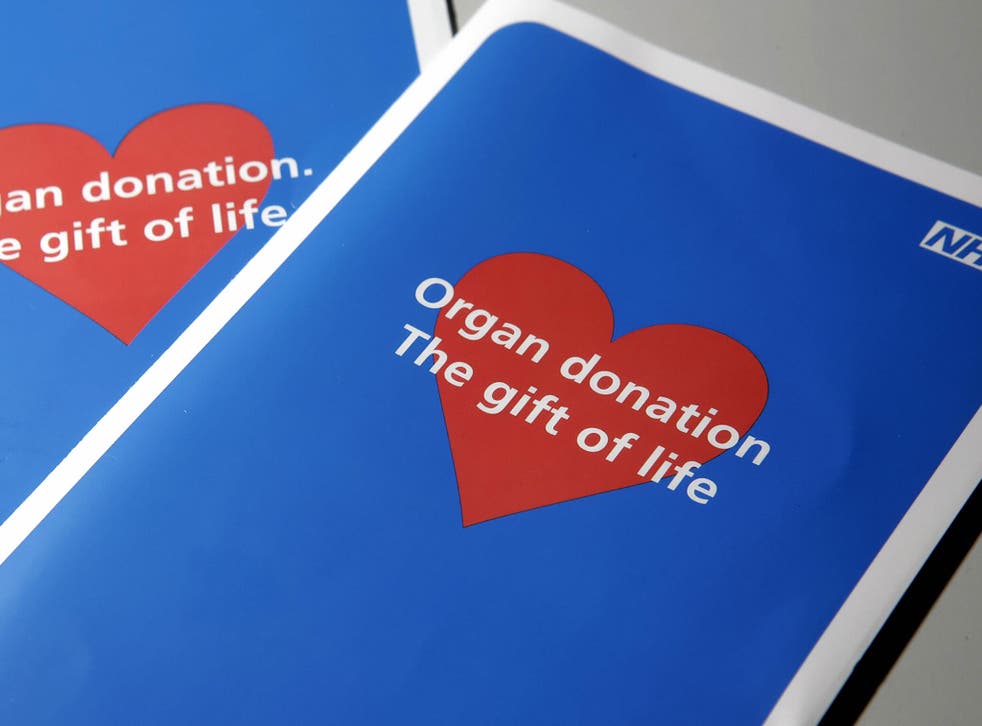 New data has revealed that one in seven bereaved families have gone against a relative's wishes and refused organ donation in the past five years.
Some 547 transplants have been stopped by families despite the deceased signing up to be a donor, NHS Blood and Transport (NHSBT) revealed.
The director of organ donation at NHSBT has since suggested that the organisation will reduce the number of "overrides" by no longer ask families for formal consent.
Sally Johnson told the BBC: "We are taking a tougher approach - but also a more honest approach.
"My nurses are speaking for the person who has died. People who join the register want and expect to become organ donors. We do not want to let them down.
"We have every sympathy for families - and of course we do not want to make their grief worse. We think this will make what is a hugely distressing day easier for them, by reducing the burden on them.
"The principle that the individual affected is the one who consents applies throughout medicine, and it is not different because someone has died."
Currently, relatives are given information which explains that the decision of the deceased remains valid after their death.
However, families can veto a person's consent if they present the reasons in writing.
As many as 1,200 of the 6,578 patients on organ waiting lists would receive transplants if families had not gone against a deceased relative's wishes, according to NHSBT estimates.
If families are no longer consulted, the number of donors could rise by 9 per cent, according to the organisation.
Health news in pictures

Show all 40
The process of becoming an organ donor involves filling out a form detailing which parts of the body a person feels comfortable donating.
The kidneys, heart, liver, lungs, pancreas, small bowel, cornea and tissue, such as skin, bones and tendons can all be given.
The NHSBT website currently urges those who are registered organ donors to talk about the decision, to avoid consent being removed by their family in the event of their death.
"Knowing donation is what you wanted could make their decision a lot easier to live with when they are trying to deal with their loss," it reads.
Register for free to continue reading
Registration is a free and easy way to support our truly independent journalism
By registering, you will also enjoy limited access to Premium articles, exclusive newsletters, commenting, and virtual events with our leading journalists
Already have an account? sign in
Register for free to continue reading
Registration is a free and easy way to support our truly independent journalism
By registering, you will also enjoy limited access to Premium articles, exclusive newsletters, commenting, and virtual events with our leading journalists
Already have an account? sign in
Join our new commenting forum
Join thought-provoking conversations, follow other Independent readers and see their replies