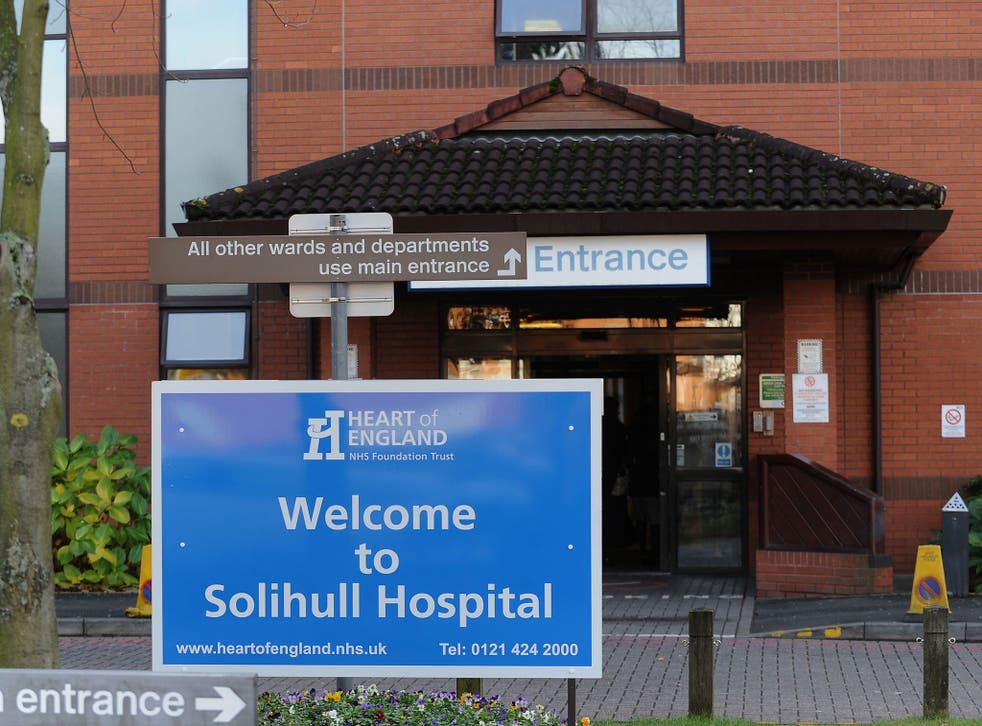 Hundreds of breast cancer patients kept in the dark by hospital trust about concerns over rogue surgeon who carried out 'cleavage-saving' mastectomies
The procedure leaves some breast tissue behind and is not recognised by national guidelines, because of the greater risk of cancer recurring
Hundreds of breast cancer patients were exposed to harm and "betrayed" by an NHS hospital trust which kept them in the dark about concerns over a rogue surgeon, a damning report has found.
Ian Paterson, who has been suspended by the General Medical Council (GMC), is accused of carrying so-called "cleavage-saving" mastectomies, while working at the Solihull Hospital, part of the Heart of England NHS Trust.
The procedure leaves some breast tissue behind and is not recognised by national guidelines, because of the greater risk of cancer recurring.
Mr Paterson was suspended by the trust in May 2011, but a review carried out by lawyer Sir Ian Kennedy found that concerns were first raised about his practise by a colleague in 2003.
Sir Ian said that the trust had numerous opportunities to intervene but that "weak and indecisive leadership" and a culture of "secrecy and containment" prevented both fellow clinicians and trust managers from stopping Mr Paterson. The trust also failed to tell the surgeon's patients that they may be at risk until years after surgery in some cases.
Mr Paterson, a "charismatic and charming" surgeon, who "was much-liked by his patients" agreed to stop carrying out the partial mastectomies in December 2007, but carried on working at the trust and was paid by them until November 2012, one month after his suspension by the GMC.
Sir Ian said that the trust's leadership team, which was replaced at the end of 2010, became obsessed with pursuing data that would prove whether or not Mr Paterson's procedures had exposed patients to greater risk of their breast cancer recurring, rather than alerting patients.
However, the fact that the surgeon had not obtained consent from his patients to carry out a partial rather than a full mastectomy, meant managers had grounds to intervene from the start, Sir Ian added.
Even when concerns came to light, only a handful of patients were initially contacted.
In his report, Sir Ian said that the Trust's failure had been "a tragic story".
"It is a story of women faced with a life-threatening disease who have been harmed. It is a story of clinicians at their wits' ends trying for years to get the trust to address what was going on. It is a story of clinicians going along with what they knew to be poor performance. It is a story of weak and indecisive leadership from senior managers. It is a story of secrecy and containment."
Mr Paterson worked at five NHS and private hospitals between 1994 and 2011. The private healthcare firm Spire, which runs two hospitals where he operated, is carrying out its own review.
It is understood that around 400 patients are suing the NHS trust and the firm for failing to take action over the claims.
Heart of England chairman Lord Philip Hunt offered patients and their families "a full and unreserved apology".
"We also apologise to staff and other professionals who raised concerns about Mr Paterson's practices - but were not listened to by the former leadership team," he said.
Sir Ian said: "Many patients, past and present feel betrayed. Their capacity to trust clinicians has been tested to destruction."
Register for free to continue reading
Registration is a free and easy way to support our truly independent journalism
By registering, you will also enjoy limited access to Premium articles, exclusive newsletters, commenting, and virtual events with our leading journalists
Already have an account? sign in
Register for free to continue reading
Registration is a free and easy way to support our truly independent journalism
By registering, you will also enjoy limited access to Premium articles, exclusive newsletters, commenting, and virtual events with our leading journalists
Already have an account? sign in
Join our new commenting forum
Join thought-provoking conversations, follow other Independent readers and see their replies