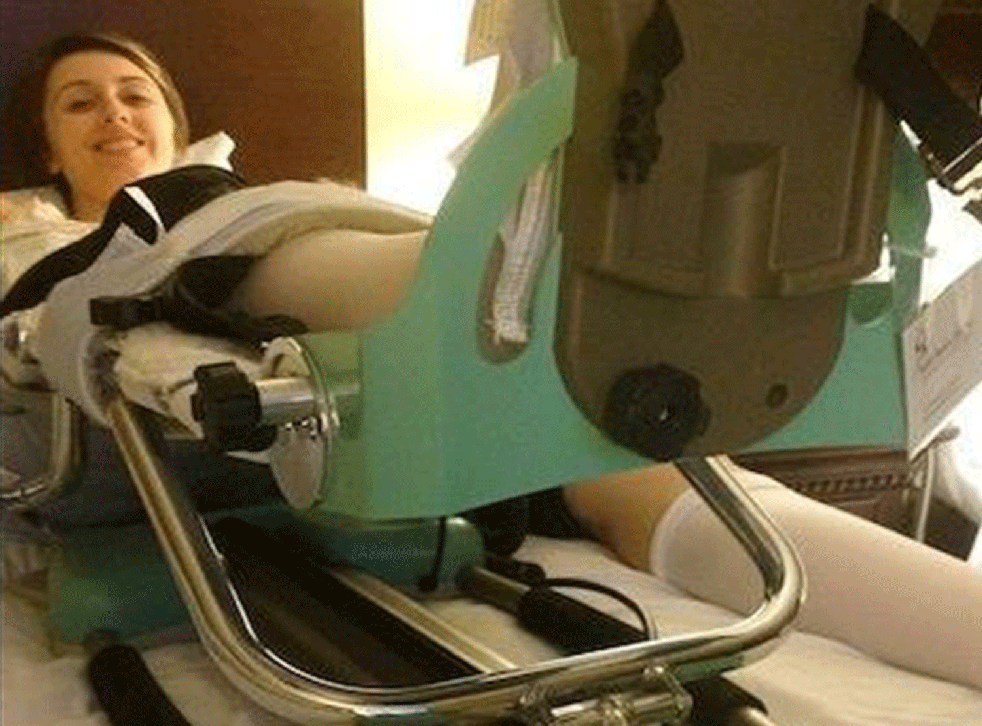 Internet diagnoses dancer with incurable condition after doctors left mystified
Cheyenne Adele Rose says she has been 'searching for a title for what's wrong with me for years'
A young woman has thanked social media users for helping her hunt down a correct diagnosis for an incurable genetic condition that had left doctors mystified.
Cheyenne Adele Rose told the image-sharing website Imgur of the numerous injuries, broken limbs and constant pain which threatened to end her career as a dancer.
She said she was "terrified" she would no longer be able to dance and that "countless neurologists, neurosurgeons and spinal specialists" could not tell her what was wrong.
But when Imgur users suggested she may have Ehlers-Danlos syndrome (EDS), Ms Rose discovered they were correct.
"Don't be fooled by my happy face, this isn't great news, because there isn't a cure to this genetic disease," she wrote beside a picture of herself saying thank you.
"[But] I have been searching for a 'title' to what's wrong with me for years, and if it weren't for you all, I wouldn't have one.
"So thank you, Imgur, from the bottom of my heart, you have helped me find closure in one part of my life."
EDS, which is usually an inherited condition, weakens the connective tissue that supports the skin, tendons, blood vessels, organs and bones - resulting in severe pain and dizziness.
From aged 12, Ms Rose broke and dislocated her arms, ankles, toes, hips and feet - amd spent years on crutches, in a wheelchair and strapped into a machine which exercised her leg for up to six hours a day.
After appearing to recover in 2012, the dancer's symptoms then returned in worsened form.
Ms Rose had said: "Over the past year I have been experiencing extreme back pain, headaches, blacking out, and losing feeling in my arms and legs while dancing."
A test proved that she had Hyper Mobility Type III of the disease.
While there is no known cure, there are supportive treatments and therapies for the areas of the body affected and the diagnosis itself can avoid misdiagnosis of other labels such as depression and chronic fatigue.
"It's something I'm going to have to live with my entire life, but thanks to you crazy people, I finally have a diagnosis," she said.
One Imgur user replied: "I'm a dancer with EDS too! Have painful rheumatoid arthritis as a result but there are treatments. Don't give up!"
Register for free to continue reading
Registration is a free and easy way to support our truly independent journalism
By registering, you will also enjoy limited access to Premium articles, exclusive newsletters, commenting, and virtual events with our leading journalists
Already have an account? sign in
Register for free to continue reading
Registration is a free and easy way to support our truly independent journalism
By registering, you will also enjoy limited access to Premium articles, exclusive newsletters, commenting, and virtual events with our leading journalists
Already have an account? sign in
Join our new commenting forum
Join thought-provoking conversations, follow other Independent readers and see their replies