Jeremy Hunt announces all NHS buildings are to get free Wi-Fi
'It will give patients and staff the ability to access the services they need as well as freeing up clinical time and reducing overall costs,' says health secretary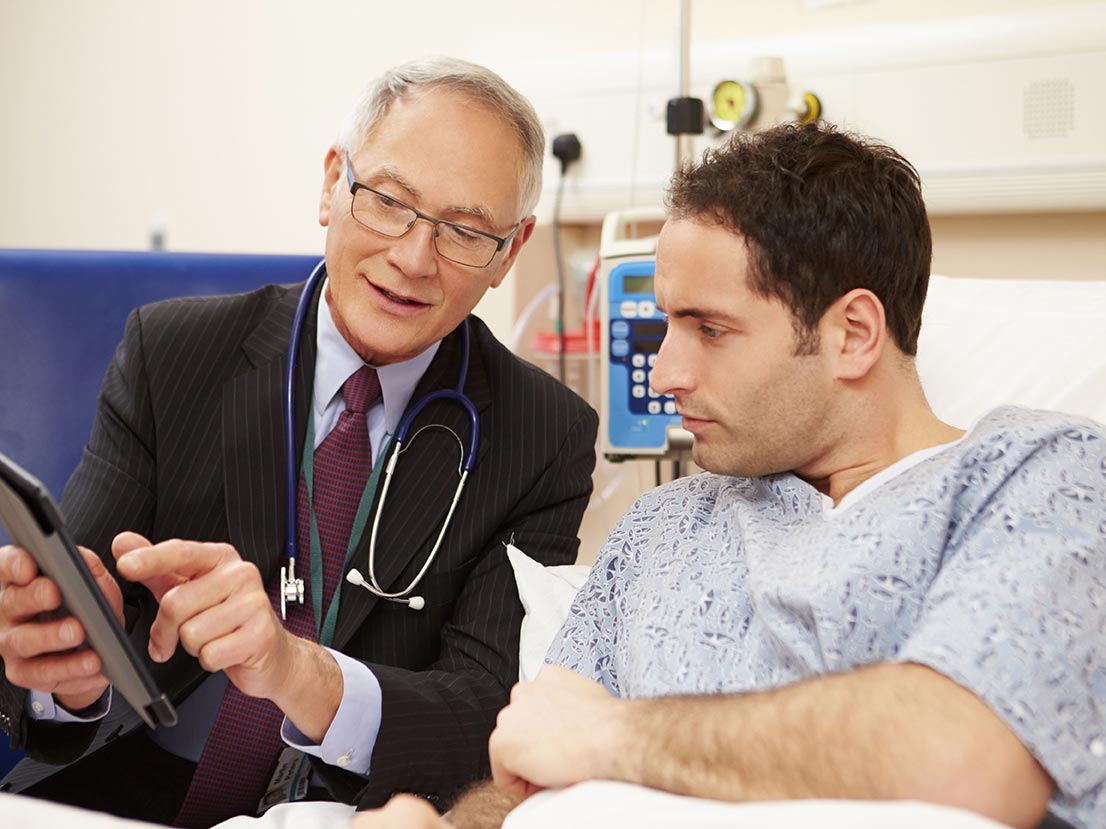 All NHS buildings are to be provided with free Wi-Fi, health secretary Jeremy Hunt has announced.
It is hoped the provision, which is being made possible thanks to a £1 billion technology fund, will improve the treatment and experience patients receive.
It is not yet known when all buildings will be able to offer free Wi-Fi, but the government has said it anticipates the NHS will be "digital and paperless" by 2020.
At present, some buildings offer no access to Wi-Fi at all while others charge people for using it. It is not known how many facilities offer it for free.
The new proposal will allow patients to stay in touch with friends and family. Some patients could also wear monitors, allowing medical staff to be alerted to issues more quickly.
It is also expected to cut the amount of paperwork staff have to deal with. And by making way for the greater use of e-prescriptions, medication errors could be slashed by 50 per cent, according to the Department for Health.
Health news in pictures
Show all 40
Mr Hunt said: "Everyone using the NHS expects it to be a world leader in digital healthcare and free Wi-Fi is an essential part of making that a reality."
"It will give patients and staff the ability to access the services they need as well as freeing up clinical time and reducing overall costs."
An NHS spokesperson said: "As we have said before, Wi-Fi would certainly improve patients' experience of hospital, and enable doctors and nurses to adopt better ways of working through portable devices, known to cut medication errors."
Some people have taken to social media to welcome the news, while others are still concerned over funding to other areas of the NHS.
One user said: "Free WiFi in hospitals - how about paying NHS staff their worth, more beds, essential equipment and even free parking [sic]."
Another said: "Oh here, have some free WiFi so you can watch Netflix and be distracted about the NHS cuts."
The plan comes after UK Digital Champion Martha Lane Fox made a recommendation for it in a Government-commissioned report earlier this month.
Other recommendations included ensuring the NHS workforce had basic digital skills and attempting to get at least 10 per cent "of registered patients in each GP practice... using a digital service such as online appointment booking, repeat prescriptions and access to records by 2017".
Additional reporting by PA
Join our commenting forum
Join thought-provoking conversations, follow other Independent readers and see their replies