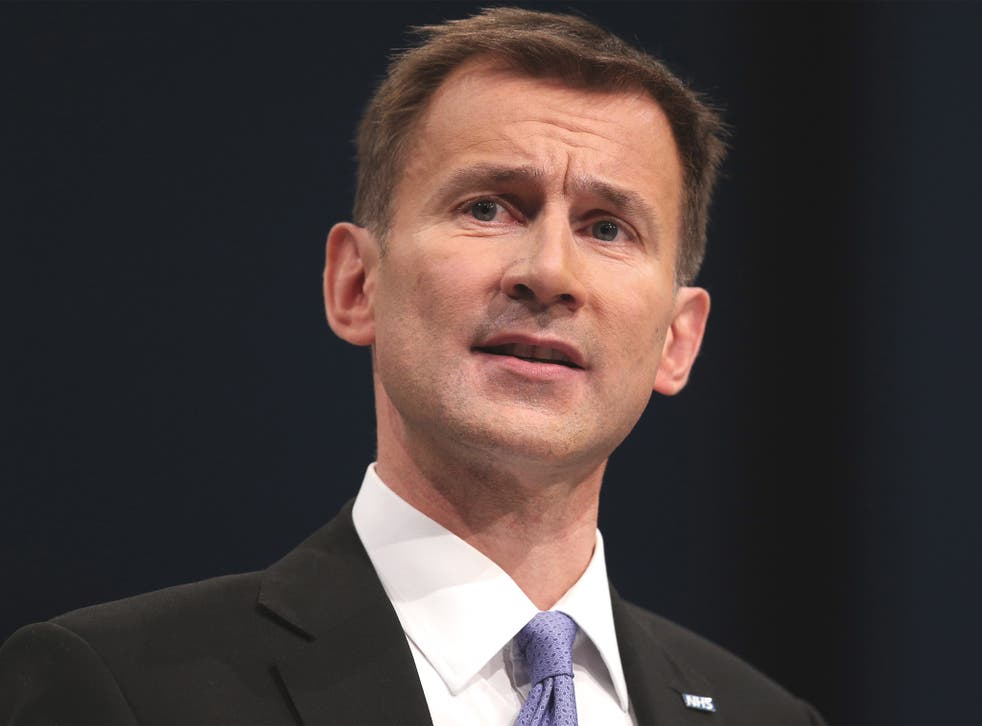 Jeremy Hunt says hospitals will be obliged to report medical errors
The Health Secretary believes 'a lack of honesty when things go wrong adds insult to injury and causes unnecessary pain and suffering for everyone'
Oliver Wright
Wednesday 26 March 2014 01:05 Comments
Every hospital in England will have a legal duty to own up to mistakes and errors that cause harm to patients under a new "duty of candour" to be introduced by the Government.
Jeremy Hunt, the Health Secretary, will announce today that in future all healthcare providers must notify patients about incidents where severe or moderate harm has occurred, and provide an apology.
At the same time Mr Hunt will lay out new plans to reduce avoidable medical errors in the NHS by half over the next three years – potentially saving up to 6,000 lives a year.
Under a new initiative hospitals will be asked to draw up plans to reduce medication errors, blood clots, bed sores and other preventable incidents.
Hospitals which satisfactory implement their strategies will be able to reduce the premiums they contribute to the NHS Litigation Authority, which each year pays out £1.3bn on litigation claims. However neither initiative will apply in Scotland and Wales unless the devolved Governments follow suit.
Both aspects of the plan are significant victories for campaigners who have long lobbied politicians and the medical profession for a more robust approach to dealing with cases of clinical errors.
Peter Walsh, the chief executive of Action against Medical Accidents, said it represented "potentially the biggest advance in patients' rights and safety since the creation of the NHS".
"For decades the NHS has frowned upon cover-ups but has been prepared to tolerate them," he said.
"A lack of honesty when things go wrong adds insult to injury and causes unnecessary pain and suffering for everyone. Organisations that hide the truth are also less likely to learn from it."
Mr Hunt will announce both changes at the Virginia Mason hospital in Seattle which, following the death of a woman who was accidentally injected with cleaning fluid 10 years ago, has turned itself around to become one of the safest hospitals in the world.
"I want to make Mid Staffs a turning point for an entire health economy," he will say. "We now have a once-in-a-generation opportunity."
Register for free to continue reading
Registration is a free and easy way to support our truly independent journalism
By registering, you will also enjoy limited access to Premium articles, exclusive newsletters, commenting, and virtual events with our leading journalists
Already have an account? sign in
Join our new commenting forum
Join thought-provoking conversations, follow other Independent readers and see their replies