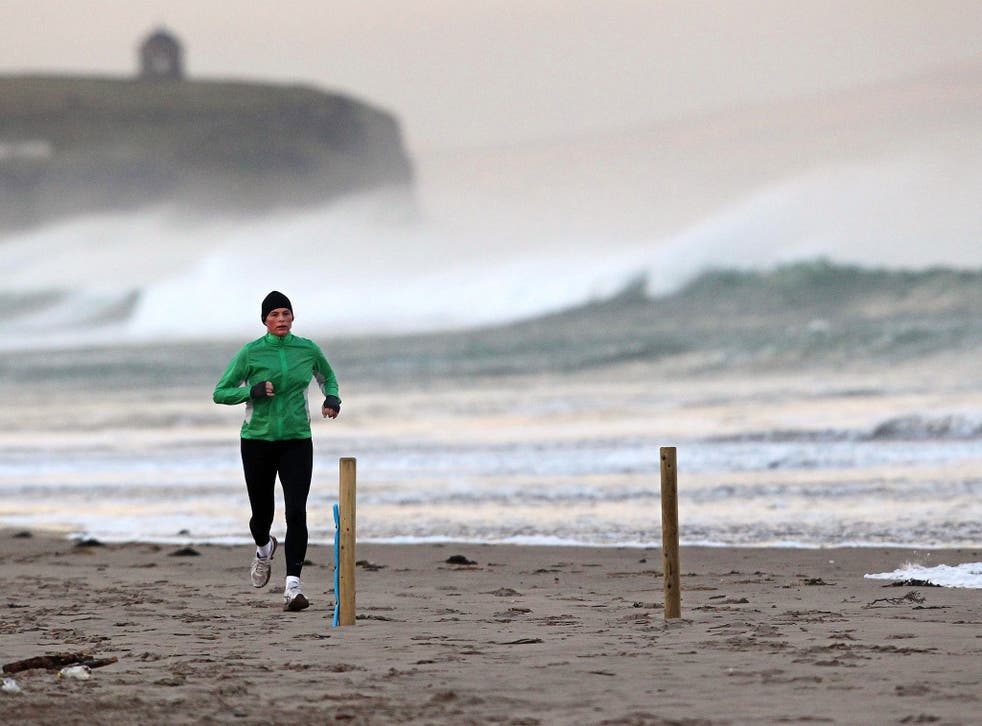 Jogging can be harmful, scientists claim
Researchers found that jogging in moderation was the healthiest approach to the exercise
People who sweat and slave in extreme workouts in the hope that they will live longer may be unwittingly harming themselves, according to US researchers.
Those do moderate exercise - amounting to two to three hours of running a week - live the longest, while people running a lot, and those who do none at all, both have shorter lifespans, Health Day reported.
While scientists are uncertain as to why this is the case, they believe it could be linked to how jogging affects heart health.
Researchers from the Cardiovascular Research Institute at the Lehigh Valley Health Network, Pennsylvania, made their findings by studying more than 3,800 male and female runners, with an average age of 46.
They also took into account the medication that participants used, and whether they had high blood pressure, high cholesterol, and if they smoked.
Almost 70 per cent of the participants said they ran more than 20 miles a week.
The researchers concluded that the medical factors and if a runner smoked could not be used to explain why people who ran the furthest had the shortest lifespans.
Dr Martin Matsumura, who led the study, said he does not tell people not to go running on the basis of the research
"What we still don't understand is defining the optimal dose of running for health and longevity," he told Health Day.
Dr James O'Keefe, director of preventive cardiology at the Mid-American Heart Institute in Kansas City who reviewed the research, said that "wear and tear" inflicted on people's bodies when they do a lot of running could explain the results.
He advised that runners should aim for about two and a half hours of slow to moderate paced running a week.
"If you want to run a marathon, run one and cross it off your bucket list," he added.
Register for free to continue reading
Registration is a free and easy way to support our truly independent journalism
By registering, you will also enjoy limited access to Premium articles, exclusive newsletters, commenting, and virtual events with our leading journalists
Already have an account? sign in
Register for free to continue reading
Registration is a free and easy way to support our truly independent journalism
By registering, you will also enjoy limited access to Premium articles, exclusive newsletters, commenting, and virtual events with our leading journalists
Already have an account? sign in
Join our new commenting forum
Join thought-provoking conversations, follow other Independent readers and see their replies