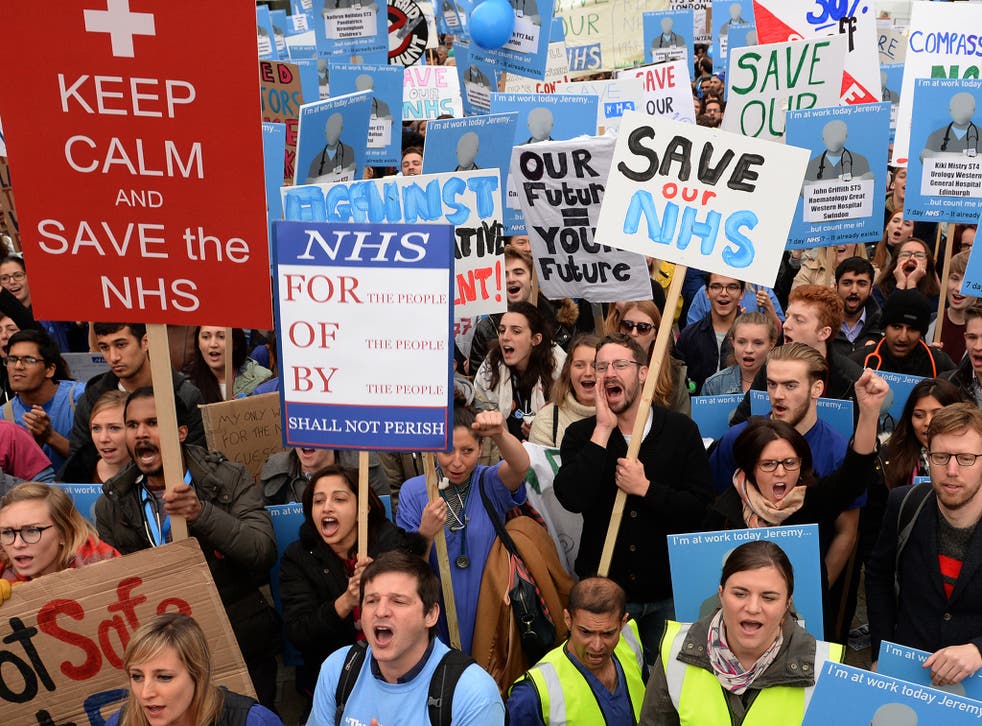 Junior doctors set to stage first strike after weeks of talks grind to a halt
45,000 junior doctors are expected to walk out on 13 January and refused to provide anything other than emergency medical care
Junior doctors are likely to stage their first walkout after three weeks of negotiations with NHS bosses and the government over pay have ground to a halt.
Both sides say they have become increasingly pessimistic about the chances of an agreement before they meet for the last time on 4 January.
The 45,000 junior doctors are expected to walk out on 13 January and refused to provide anything other than emergency medical care, the Guardian reports.
They say the new contracts drawn up by Health Secretary Jeremy Hunt will see a massive reduction in their salaries as their overtime pay is slashed.
The Junior Doctors Committee of the British Medical Association say their members are already expected to work long "dangerous" hours - with nine NHS boards in Scotland revealed to be expecting their staff to work 12 days straight before getting a day off.
Dr Johann Malawana, the leader of the JDC, said progress has been made in the negotiations since 98 per cent of members voted to strike in November but there were still a few "major disagreements".
Junior doctors were originally supposed to walk out on 16 December but it was called off at the last moment after the Advisory, Conciliation and Arbitration Service (Acas) stepped in negotiate an agreement.
The BMA is believed to be issuing a statement which will lay out how long the doctors plan to strike for and what form their withdrawal of labour will take.
A Department of Health spokeswoman told the Guardian: "As we have consistently said, talks are always better than strikes and we are prepared to talk about anything within the pay envelope as long as we improve patient safety by moving towards a seven-day NHS.
"Our proposals offer better basic pay and safety for junior doctors, with a shorter working week."
Join our new commenting forum
Join thought-provoking conversations, follow other Independent readers and see their replies