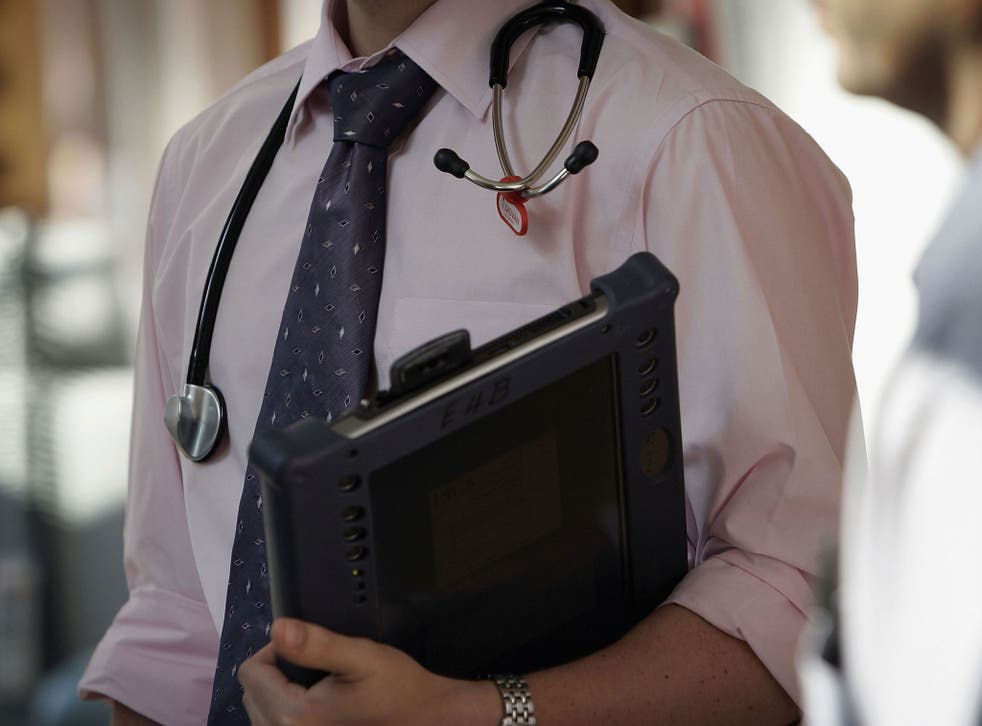 Junior doctors will be encouraged to opt out of European Working Time Directive to get sufficient training
NHS to promote junior doctors completing training outside of 48 working hour week to gain enough experience
Loulla-Mae Eleftheriou-Smith
Tuesday 22 July 2014 10:12 Comments
The Government will encourage junior doctors to opt-out of the 48-hour working week in a bid to increase their training hours and improve patient safety.
The Department of Health is considering significant changes to the working patterns of junior doctors and surgeons, which would see training completed outside of normal working hours, under new recommendations to work outside of the European Working Time Directive.
Currently, the Directive ensures that doctors must not work more than 48 hours per week on average over a six month period, which is causing some doctors to work overtime voluntarily to receive enough training.
An independent taskforce, led by former president of the Royal College of Surgeons Professor Norman Williams, said that the European Directive has had a beneficial impact by preventing doctors from working long hours and jeopardising patient safety, but Mr Williams called the system "detrimental" for some specialities.
It means trainee doctors in certain speciality areas such as surgery end up working longer hours voluntarily. Currently this system means that surgeons will qualify with 3,000 fewer hours of training – the equivalent of 128 working days.
Complex shift patterns an also increase hand-overs between doctors, which can increase the risk of errors, and enforced rest breaks have sometimes resulted in the cancellation of clinics, the taskforce said.
The Government has accepted all of the review's recommendations which are now being considered by ministers. It will promote the voluntary opting out of the European Working Time Directive for trainees that wish to do so, and for those who it is safe to do so.
This will allow trainees to identify training time outside of working time, which the Government said will allow doctors to have more opportunities to train outside of their regular duties and improve their skills.
The Department of Health will review working patterns and rotas, with Health Education England (HEE) working on a national programme that will provide support to NHS Trusts so they can redesign staff rotas and give doctors more time to access training.
Secretary of State for Health Jeremy Hunt said the changes will not see the NHS returning to the past with "tired doctors working long hours," but that doctors need flexibility in order to separate work and training hours.
Mr Hunt said: "We share the longstanding concerns about the impact of the implementation of the Working Time Directive on patient care and doctors' training. Doctors should have the flexibility they need to access the training they want. This would lead to better care.
"We will never go back to the past with tired doctors working long hours, but it is clear that the Directive does have a negative impact on the training of doctors in some specialities. We will now look at how training and working time could be separately identified so we can give doctors the flexibility they need."
Register for free to continue reading
Registration is a free and easy way to support our truly independent journalism
By registering, you will also enjoy limited access to Premium articles, exclusive newsletters, commenting, and virtual events with our leading journalists
Already have an account? sign in
Join our new commenting forum
Join thought-provoking conversations, follow other Independent readers and see their replies