Junk-food fortunes: Sports stars cash in on advertising

Show all 5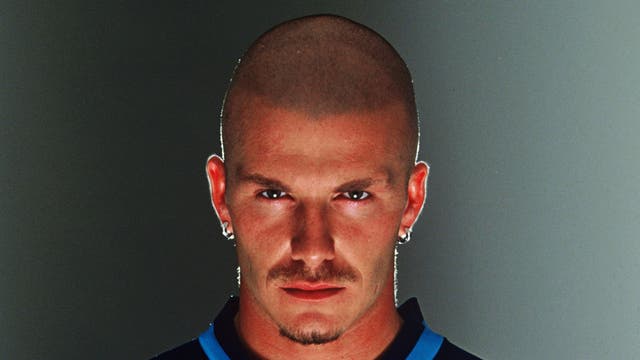 Junk-food fortunes: Sports stars cash in on advertising
That's the claim made by health campaigners who want to ban famous athletes from promoting fatty foods to children
Health campaigners are calling on the Government to ban sports stars from promoting junk food, claiming athletes are earning millions by fuelling childhood obesity.
Gary Lineker and David Beckham are among the sporting figures that secure fortunes promoting Walkers crisps and Pepsi and Burger King respectively, while Olympic medallists are cashing in on lucrative deals in the aftermath of London 2012. Gymnast and Strictly Come Dancing's Louis Smith and boxer Anthony Ogogo are the faces of a Subway campaign to "encourage fans to train hard and eat fresh" by eating American-style "submarine" soft baguettes.
Pole vaulter Holly Bleasdale and US swimmer Michael Phelps, the most successful Olympian of all time, also promote "low fat" subs from the chain, which has more than 1,500 outlets across the UK. But there is no evidence that any of the stars practise what they preach.
The Government recently announced the introduction of "traffic-light labelling" to help end confusion about which are the "healthiest" and "unhealthiest" foods but experts want more action.
Dr Aseem Malhotra, a London-based cardiologist, says that with one in three children in the UK obese or overweight by the age of nine it will take half a century for the problem to be overcome.
"Look at the smoking ban – introduced about 50 years after the first scientific evidence emerged on the dangers of smoking. We've started to see evidence on the dangers of a poor diet on children with the increase in obese kids and diabetes, but the food industry is powerful and it will push arguments and 'evidence' saying its products are not dangerous.
"These companies are interested in one thing – profit. Traffic-light food labelling is just a drop in the ocean. We cannot afford to waste any more time: the Government has to intervene."
Companies keep details of their celebrity deals secret, but an economic report into the Lineker effect on Walkers crisps revealed his support had boosted sales by 2,760,000 packs over two years – up 23 per cent. Researchers concluded there was "exceptionally high ad awareness... in both adults and children".
Lineker has been the face of Walkers for 17 years. Another report shows why: between 1995 and 2000, Lineker campaigns helped increase sales by 105 per cent. He earned £1.5m for the five-year deal he signed in 2000 and another lucrative three-year deal was signed in January.
The report added: "An increasingly effective campaign has doubled the awareness and enjoyment of Walkers' commercials. It's also boosted consumers' loyalty to Walkers, helping it become Britain's biggest food brand."
Malcolm Clarke, from the Children's Food Campaign (CFC), last week criticised fast-food companies for their "vague health promises" and also called on them to stop using sports stars to promote their products.
He said: "Athletes tap into a mind-set – that if I eat that food I can look like that, have a body like that and achieve sporting success. It is clever marketing, and any healthy pledges are very vague and non-accountable. If you don't choose one of Subway's "5g of fat or less" sandwiches then the numbers are far less rosy. Sugar and salt content is still very high."
Subway is just one of 10 sponsors that Smith promotes via Twitter. A 6in chicken and bacon ranch melt contains 503 calories and 19.2g of "total fat", of which 8g is saturated, according to the company website, now showing the nutritional content of all its food. The same size "spicy Italian" contains slightly fewer calories and less fat but has 1.1g of sodium.
In-store posters encourage customers to buy foot-long subs for just £2 more and to add fizzy drinks, doughnuts or cookies.
A spokeswoman for Subway said it had reduced salt content by a third in recent years. She added: "Subway has also signed up to all four of the Government's public health responsibility deal pledges to reduce salt, eliminate artificial trans fats, display calorie information on menu boards, and calorie reduction."
Sales of low-fat subs have increased by 11 per cent but the company declined to give figures regarding overall sales. PepsiCo, which manufactures Pepsi and Walkers, declined to comment.
Swimmer Rebecca Adlington became a Cadbury's brand ambassador at the Olympics claiming her favourite chocolate bar was a Boost "because the energy keeps me going".
Boost sales rose 55 per cent over three years when comedians Vic Reeves and Bob Mortimer promoted the chocolate bars in the 1990s. Experts predict Adlington is having an even greater effect.
"There is a lot of love for someone like Rebecca Adlington and the marketing plays on that," said Mr Clarke. "All these incidents are unhelpful though when you have our childhood obesity problem.
"Sports stars consume huge amounts of calories, far more than the average person."
A spokesman for the Department of Health said athletes' endorsement of products was not a matter for the Government, but for the Advertising Standards Authority.
David Beckham
Pepsi, Burger King
Beckham has long been one of the many sports stars who endorse Pepsi. He added Burger King to his product list this year when he endorsed their new "healthy" range, including fresh fruit smoothies.
Venus and Serena Williams
McDonald's
The tennis champions signed up to become the faces of McDonald's in 2005 in a controversial campaign that targeted children. After a huge media backlash following the 2004 documentary Super Size Me, the company enjoyed 15 consecutive quarters of growth. "We're both huge fans of McDonald's, and we both love kids," said Venus.
Michael Phelps
Subway
Phelps puts away 12,000 calories a day when he's in training and a foot-long meatball marinara, his favourite according to Subway's website, gives him almost 1,000 calories with 36g of total fat, 14g of which is saturated. Phelps earns around $6m (£3.8m) a year from endorsements.
Gary Lineker
Walkers crisps
Economic modelling showed Walkers had 44 per cent growth in the grocery sector between September 1994 and February 1996, by which time Lineker's campaign was under way. He is estimated to have earned at least £5m promoting the crisps.
Rebecca Adlington
Cadbury's
It may give the Olympic medallist the energy she needs, but there are 326 calories in a Boost bar, the swimmer's favourite, which also contains 18.3g of fat – nearly a third of the recommended daily amount.
Jonah Lomu
Pizza Hut
Along with Caprice, Martin Clunes and others, the New Zealand rugby player helped the chain to an average revenue per restaurant boost of more than 21 per cent. The company spent £17.8m on the campaign and saw a return of £54.9m.
Join our new commenting forum
Join thought-provoking conversations, follow other Independent readers and see their replies