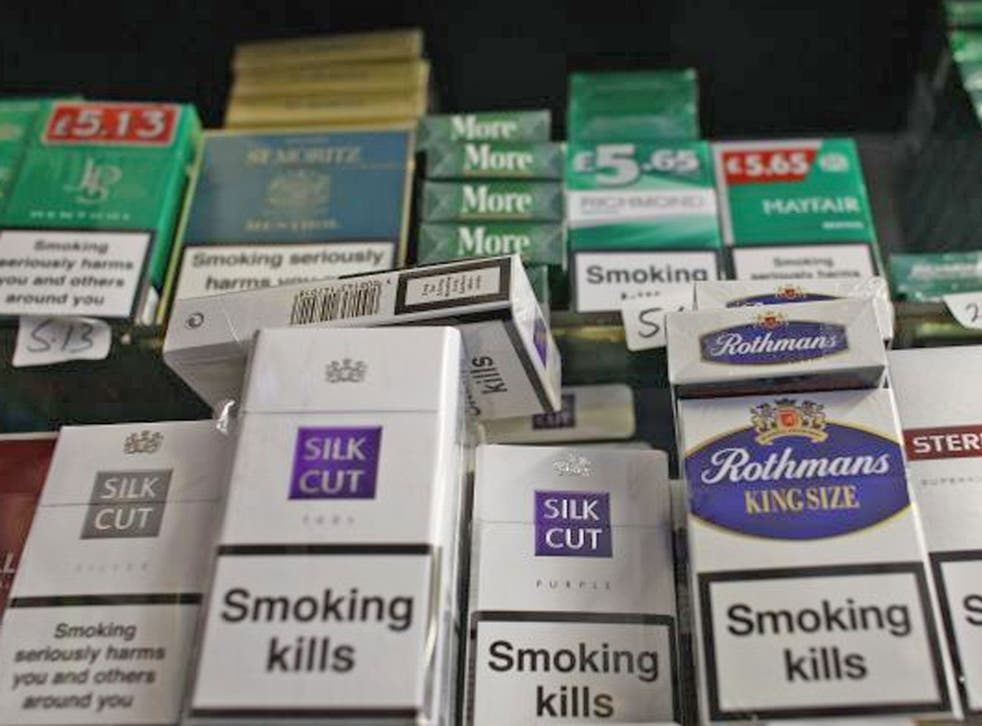 Labour would make it illegal to buy cigarettes for children
Buying cigarettes on behalf of under-18s would be made illegal under plans by Labour unveiled this week.
Shadow ministers are stepping up pressure on the government over public health, following the u-turn by the coalition over plain packaging on cigarettes.
An amendment to the Anti-Social Behaviour, Crime and Policing Bill would see anyone caught buying cigarettes or tobacco for a child fined up to £5,000. At present, selling tobacco products to anyone under the age of 18 is illegal, but proxy purchasing of cigarettes for children is not an offence.
By contrast, buying alcohol for under-18s is illegal. Just 100 people have been prosecuted for this offence since 2007, yet Labour believes having a law on cigarettes will curb the widespread culture of "proxy purchasing". Trading Standards figures show 46 per cent of underage smokers regularly get their cigarettes from a "proxy purchaser". A total of 69 per cent of young people are most likely to get their cigarettes from another person.
The measures proposed by Labour would apply to England and Wales. Buying cigarettes for underage smokers is already illegal in Scotland and the Northern Ireland Executive is also looking at making it an offence.
Baroness Angela Smith will propose the amendment in the Lords on Monday. If it fails to win backing of Parliament, Labour would introduce the law change in its manifesto. The plans are supported by the National Federation of Retail Newsagents, the Association of Convenience Stores and the Tobacco Manufacturers' Association.
Luciana Berger, shadow public health minister, said: "Buying alcohol on behalf of underage children is already illegal, so it doesn't make sense not to have the same penalty for tobacco products when they kill half of all lifetime smokers. Most young smokers have their cigarettes bought for them by another person, so it's vital that we address this.
"David Cameron should get behind Labour's plans and prove he is serious about protecting future generations from the dangers of smoking."
Register for free to continue reading
Registration is a free and easy way to support our truly independent journalism
By registering, you will also enjoy limited access to Premium articles, exclusive newsletters, commenting, and virtual events with our leading journalists
Already have an account? sign in
Register for free to continue reading
Registration is a free and easy way to support our truly independent journalism
By registering, you will also enjoy limited access to Premium articles, exclusive newsletters, commenting, and virtual events with our leading journalists
Already have an account? sign in
Join our new commenting forum
Join thought-provoking conversations, follow other Independent readers and see their replies