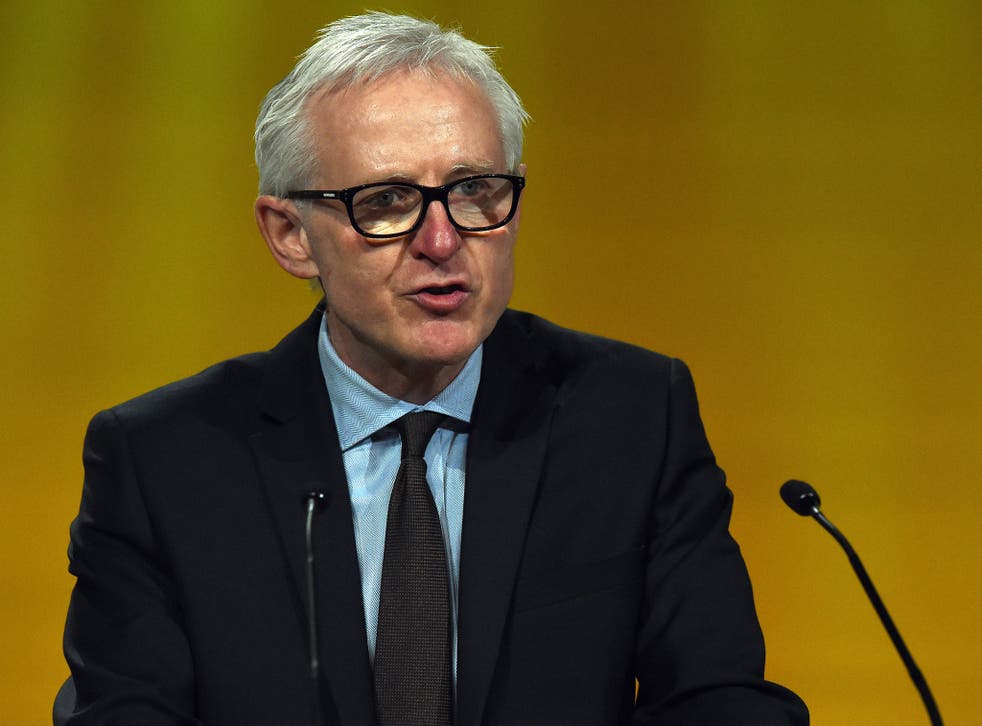 Lib Dems announce plans for £2.5bn boost to social care spending
Health minister Norman Lamb said that the cash could have a major impact in preventing the elderly from unnecessarily ending up in hospital
Nigel Morris
Saturday 04 April 2015 00:29 Comments
Plans for a £2.5bn boost to social care spending in a drive to tackle the bed-blocking crisis in hospitals will be announced today by the Liberal Democrats.
The extra money would be spent over the next five years on extra care in elderly people's own homes, as well as on care homes, doctors' surgeries and community clinics. It could also be allocated to social activities such as exercise classes, cookery clubs and fishing clubs.
Norman Lamb, the health minister, told the Independent that the cash could have a major impact in preventing the elderly from unnecessarily ending up in hospital.
He said the problem of bed-blocking, often caused by a shortage of care home places or failure to adapt a person's home, was serious and steadily worsening.
"More people are stuck in hospital now because the number living with chronic conditions is growing at a dramatic rate. This is imposing extraordinary pressure," the Lib Dem minister said.
"The system is not well designed to meet the needs of those people with those chronic conditions."
Decisions over how the party's planned £500m a year "care closer to home" fund would be taken locally by councils and the health service.
Lib Dems: policy focus

Show all 6
In response to accusations that care spending has been squeezed by the Coalition, Mr Lamb said: "If you look at the totality of spending on health and care this Government has delivered about as well as anyone could have expected in this period of austerity.
"We're now looking to the next five years and how we sustain this system which everyone recognises is under pressure."
His party has backed a call from Simon Stevens, the chief executive of NHS England, for health spending to be raised by £8bn a year by 2020. It also supports the creation of a single budget for health and care by 2018.
Labour has stopped short of backing the increase recommended by Mr Stevens. David Cameron has said the plan would be met in full by the Conservatives without committing to a figure.
Mr Lamb said: "I think it's remarkable that the two biggest parties haven't committed to meeting the extra spending which the head of the NHS says is absolutely necessary.
"They have to put their money where their mouth is and we will ramp up the pressure on the other two."
He called for the establishment of a non-partisan commission after the election to look at the adequacy of health and care funding.
Register for free to continue reading
Registration is a free and easy way to support our truly independent journalism
By registering, you will also enjoy limited access to Premium articles, exclusive newsletters, commenting, and virtual events with our leading journalists
Already have an account? sign in
Join our new commenting forum
Join thought-provoking conversations, follow other Independent readers and see their replies