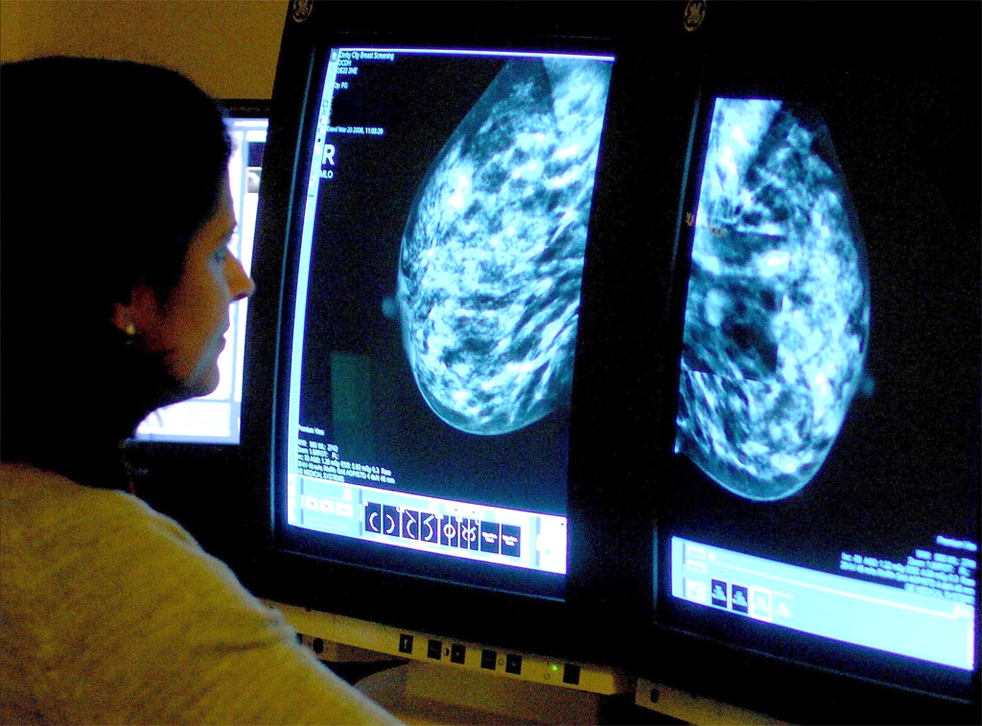 Lives will be lost unless the Government acts on off-patent drugs, charities warn
Jonathan Evans MP introduces bill to make cheap, life-saving drugs available
Leading medical charities have warned "lives could be lost" if the Government does not act to make a group of low-cost, safe drugs for conditions including breast cancer, multiple sclerosis (MS) and Parkinson's available to patients.
Hundreds of thousands of people who might benefit are missing out on potentially lifesaving drugs which are now off patent and cost as little as 6p a day.
The treatments belong to a growing group of medicines shown to have benefits beyond their original purpose, including a cholesterol-lowering drug that can slow the progression of MS, and drugs designed to treat breast cancer that have since been shown to also help prevent the disease.
However, once these drugs come off patent, their manufacturers lose their monopoly over them, and have no financial incentive to seek a new licence for them to be used for their new purpose.
A new Bill, introduced by Conservative MP Jonathan Evans, calls on the Government to fill the gap and seek new licences for off-patent medicines that could benefit patients, whenever pharmaceutical companies fail to do so.
However, despite being backed by charities including Breast Cancer Campaign, the MS Society, and the Alzheimer's Society, as well as leading clinicians, the Bill has received little support from ministers.
Mia Rosenblatt, head of policy and campaigns at Breast Cancer Campaign, said that ministers' resistance was "incomprehensible".
"Why are existing drugs not given the same priority and focus as new drugs – especially when they have the potential to see hundreds of thousands of lives improved and extended, and they cost next to nothing?" she said.
The Government already spends millions of pounds every year through the Cancer Drugs Fund, for new life-extending drugs that have been rejected by NICE as not cost-effective.
Charities questioned why, if willing to pay high prices for expensive new drugs, the Government was not willing to help patients access cheaper alternatives that could be just as or even more effective.
Ministers have argued that the Bill is unnecessary. Technically, doctors can prescribe drugs for a purpose for which they are not licenced, but charities and clinicians said that most seek the assurance of a licence before prescribing. The Government has said raising awareness on new drug purposes will be enough.
However, in what is seen as a key test case, the breast cancer drug tamoxifen, a treatment originally developed by AstraZeneca but now off patent and available for 6p per day, was recommended by NICE last year for use as a preventative to breast cancer for women with a history of the disease.
The recommendation, which was greeted as a major breakthrough, should have paved the way for around three per cent of women over 35 to receive the drug, but breast cancer charities have not seen a major increase in prescriptions, as because it is off patent no licence has yet been sought.
Mr Evans, MP for Cardiff North, who is bringing the Bill forward before standing down at the next election, said that the Government's intervention could bring "a step change" in improving death rates.
"The argument that raising awareness alone will address the problem is a flawed approach," he said. "I passionately believe that this Bill is necessary and will save many lives and transform countless others."
Michelle Mitchell, chief executive of the MS Society said: "This Bill proposes a fast and cost effective way to make new medicines available. It is nonsensical that people would be denied treatments that work because they are off patent. We urge MPs to help cut the red tape that prevents innovative treatments reaching the people that need them the most."
Off patent but not forgotten
Tamoxifen and raloxifene
Two breast cancer treatments, costing 6p and 61p per day, were recommended as preventatives for thousands of women last year, but have not been relicensed for the purpose.
Simvastatin
Originally licensed for treating high cholesterol, in recent trials it has been shown to be effective at slowing brain atrophy in later stages of multiple sclerosis by more than 40 per cent.
Lixisenatide and liraglutide
Early studies in mice have shown that two common diabetes drugs could protect brain cells from degeneration caused by Alzheimer's, and are seen as potential treatments for the disease.
Register for free to continue reading
Registration is a free and easy way to support our truly independent journalism
By registering, you will also enjoy limited access to Premium articles, exclusive newsletters, commenting, and virtual events with our leading journalists
Already have an account? sign in
Register for free to continue reading
Registration is a free and easy way to support our truly independent journalism
By registering, you will also enjoy limited access to Premium articles, exclusive newsletters, commenting, and virtual events with our leading journalists
Already have an account? sign in
Join our new commenting forum
Join thought-provoking conversations, follow other Independent readers and see their replies