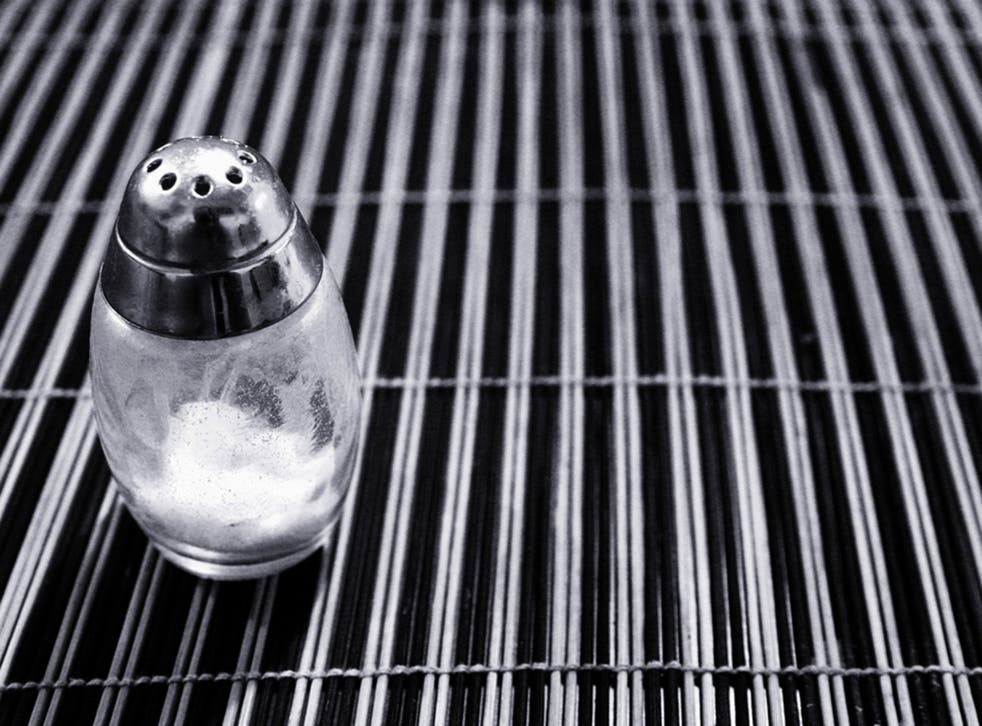 Local councils warn restaurants to stop 'dragging their heels' when it comes to salt guidelines
The Local Government Association found only two restaurant chains in the whole of Britain had committed themselves to following recommended salt guidelines
Jack Simpson
Saturday 26 July 2014 15:43 Comments
Restaurants and fast food chains are "dragging their heels" when it comes to adhering to regulations on the amount of salt present in their meals, say local councils.
The Local Government Association (LGA), the organisation that represents almost 400 councils in England and Wales, said that despite voluntary targets being launched by the Department of Health five months ago, the majority of food outlets were choosing to ignore them.
The LGA found that only two companies, Jamie's Kitchen and Subway, had decided to follow guidelines given in February to cut salt in its 10 most popular dishes.
Of the other restaurants and pubs, Wetherspoons was seen as the worst offender, with nearly 8.9 g of salt being found in their 10oz gammon with eggs, chips, peas, tomato & flat mushroom meal.
Current Ministry of Health guidelines advise people to consume no more than 6g (one and a half teaspoons) of salt per day; however, the LGA found that some restaurants and pubs were offering meals with nearly 9 g of salt in them.
Councillor Katie Hall, chairwoman of the LGA's Community Wellbeing Board, said she was shocked by the findings and believed that restaurants needed to do more to ensure salt levels in their food were brought down to a healthier level.
She said: "The recommended daily target is 6g of salt per person – yet one pub or restaurant meal can take you well over this. Excessive salt is a major killer and not enough is being done to tackle it.
"Despite new targets set by government to bring restaurants in line with the rest of industry, they are lagging a long way behind. We think this is totally unacceptable.
"We need to tackle head-on excessive levels of salt in foods and the big high street restaurants and pubs chains need to get on board and commit swiftly."
Currently, it is estimated that the average daily intake of salt in Britain is 8.1g of salt - over two grams more than the recommended daily level.
Two much salt can lead to a range of health problems with the biggest side effect being higher blood pressure, which can lead to more serious problems such as strokes or heart disease.
A spokesman for Blood Pressure UK explained the problem: "The amount of salt you eat has a direct effect on your blood pressure.
"Salt makes your body hold on to water. If you eat too much salt, the extra water stored in your body raises your blood pressure. So, the more salt you eat, the higher your blood pressure.
"The higher your blood pressure, the greater the strain on your heart, arteries, kidneys and brain. This can lead to heart attacks, strokes, dementia and kidney disease."
Additional reporting by AP
Register for free to continue reading
Registration is a free and easy way to support our truly independent journalism
By registering, you will also enjoy limited access to Premium articles, exclusive newsletters, commenting, and virtual events with our leading journalists
Already have an account? sign in
Join our new commenting forum
Join thought-provoking conversations, follow other Independent readers and see their replies