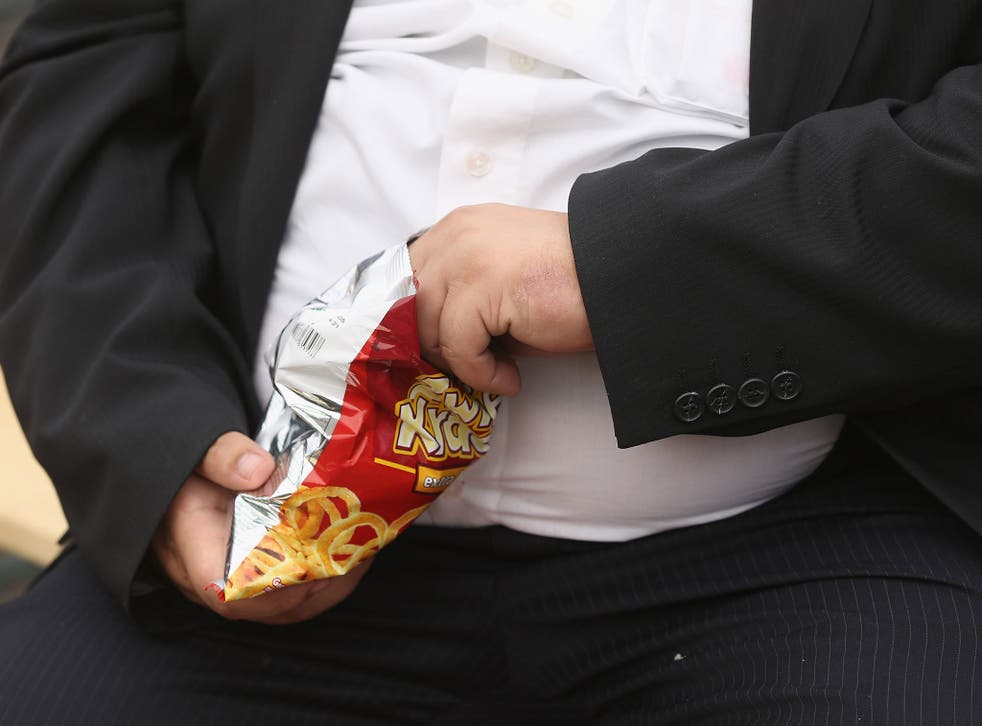 Local Government Association says that junk food tax 'should be used to fight obesity'
The NHS is spending £1 million an hour on diabetes: a tenth of its annual budget
James Cusick
Friday 11 July 2014 19:22 Comments
The Treasury should divert £1 billion from the annual £5 billion it raises from VAT on junk foods, confectionery and unhealthy takeaways and allow local government authorities to use the cash to tackle the causes of Britain's obesity crisis.
The radical policy call by the Local Government Association (LGA) – which was given responsibility for improving public health last year – claims it can make the money "work harder" at preventing the rise of obesity and the related epidemic of type 2 diabetes.
The cost of tackling obesity for the National Health Service is estimated at £5 billion. Although there has been a renewed focus on interventions, such as weight-loss surgery, the LGA says not enough is being done on early prevention and creating healthier lifestyles.
The NHS is spending £1 million an hour on diabetes, a tenth of its annual budget. The LGA wants the Treasury to top up its current £2.8 billion public health budget for England and Wales by diverting 20 per cent of the VAT raised from so-called "sin tax" foodstuffs, such as confectionery and takeaways.
An LGA spokesman said "radical action was needed and an obesity action fund would deliver extra money for councils already commissioning weight-management services, exercise referral schemes and extending the offer of reduced-cost or free sport".
LGA chairman, David Sparks, added: "By taking a slice of VAT we could help transform the lives and futures of obese and overweight people."
New draft guidelines from the National Institute of Health and Care Excellence (NICE) are aiming to reduce the debilitating complications of type 2 diabetes by expanding those eligible for weight-loss surgery.
Currently only those with life-threatening obesity qualify for surgery on the NHS. However, by lowering the qualification level, there are fears that the NHS may struggle to fund the additional cases.
The LGA says that although the new NICE guidelines may be necessary, the focus on obesity is in the wrong place.
The Treasury were contacted last night and asked for their reaction to the LGA's proposal. No comment was received.
Register for free to continue reading
Registration is a free and easy way to support our truly independent journalism
By registering, you will also enjoy limited access to Premium articles, exclusive newsletters, commenting, and virtual events with our leading journalists
Already have an account? sign in
Join our new commenting forum
Join thought-provoking conversations, follow other Independent readers and see their replies