Loneliness can trigger heart disease and strokes, new research suggests
Effect on heart similar to that seen in people who suffer anxiety or have stressful jobs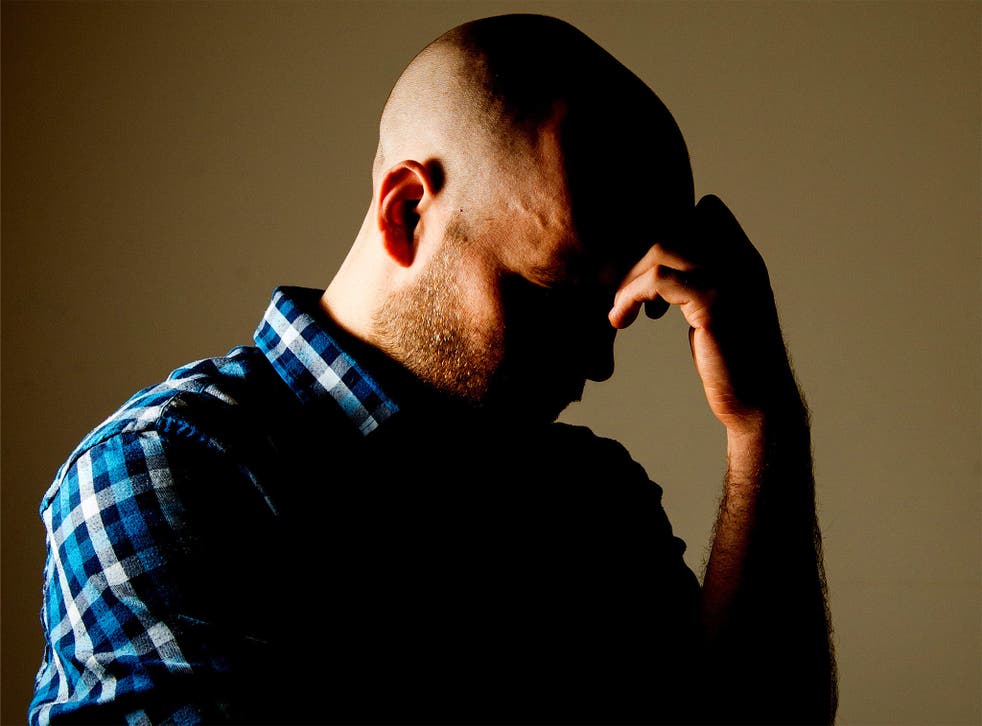 Being lonely and socially isolated can increase a person's risk of heart disease or stroke, new research suggests.
The effect loneliness has on the heart is similar to that seen in people who suffer anxiety or have stressful jobs, experts found.
Researchers from the University of York, the University of Liverpool and Newcastle University reviewed evidence on the impact loneliness has on heart disease and stroke risk.
They examined 23 relevant studies, involving more than 181,000 adults, where 4,628 coronary heart disease and 3,002 stroke "events" were recorded.
After analysing the data they found that loneliness and isolation were associated with a 29 per cent increase in risk for coronary heart disease and a 32 per cent increase in risk of stroke.
"We found an association between poor social relationships and incident cardiovascular disease comparable in size to other recognised psychosocial risk factors, such as anxiety and job strain," the authors wrote in the journal Heart.
"Our findings indicate that efforts to reduce the risk of coronary heart disease and stroke could benefit from taking both loneliness and social isolation into account.
"Tackling loneliness and isolation may be a valuable addition to coronary heart disease and stroke prevention strategies. Health practitioners have an important role to play in acknowledging the importance of social relations to their patients."
Previous research has already linked loneliness and social isolation to premature death but until now the but the size of the associated risk to cardiovascular health was unclear.
In a linked editorial, Dr Julianne Holt-Lunstad and Dr Timothy Smith from Brigham Young University in Utah, USA, say health workers should inform patients of the importance of social interaction "as part of a healthy lifestyle".
Medics should also be aware of whether or not their patients are lonely so they can assess whether or not they are at risk.
They call for more research into the use of technology for interaction, saying that while it can boost social interaction, it may also "contribute to problems exacerbating risk".
They wrote: "With such rapid changes in the way people are interacting socially, empirical research is needed to address several important questions. Does interacting socially via technology reduce or replace face-to-face social interaction and/or alter social skills? Due to the rapid and instant access afforded, does technology accelerate relationship processes (both positive and negative) leading to accentuation of sociality or lack thereof? Do social relationships/interactions via technology have a similar influence health and well-being?"
The authors added: "Given projected increases in levels of social isolation and loneliness in Europe and North America, medical science needs to squarely address the ramifications for physical health.
"Similar to how cardiologists and other healthcare professionals have taken strong public stances regarding other factors exacerbating cardiovascular disease (eg, smoking, diets high in saturated fats), further attention to social connections is needed in research and public health surveillance, prevention and intervention efforts."
Commenting on the study, the Local Government Association's community wellbeing spokeswoman Izzi Seccombe said: "With more than one million people aged over 65 believed to be suffering from loneliness, councils with their responsibility for public health see this as a major concern.
"In the past it may have been treated as a trivial matter, loneliness is a serious condition that can severely affect a person's mental and physical wellbeing. Councils are addressing this through early intervention, with a number of local authorities leading the way in partnership with volunteer and community organisations.
"Loneliness is an issue that needs our urgent attention, and something that will become an increasingly important public health concern as people live longer lives."
Caroline Abrahams, charity director at Age UK, said: "Not only does loneliness make later life unbearably miserable - as this research shows, it's awful for our health too.
"We know that lonely older people are more likely to suffer health problems and to require long-term care, have a higher use of medication and need to visit their GP more often.
"This means that loneliness is placing further pressure on the NHS and social care services - making it an issue the Government simply can't afford to ignore.
"With an ageing population, loneliness in later life will continue to increase unless something changes.
"Truly, no-one should have no-one in our society and the Government must recognise loneliness and isolation in later life as the serious health hazards they are, and work with others, including charities and the NHS, to tackle them.
"That said, everyone can help by being a better friend and neighbour and any older person who is feeling lonely or isolated should contact Age UK Advice for free on 0800 169 2081."
PA
Register for free to continue reading
Registration is a free and easy way to support our truly independent journalism
By registering, you will also enjoy limited access to Premium articles, exclusive newsletters, commenting, and virtual events with our leading journalists
Already have an account? sign in
Register for free to continue reading
Registration is a free and easy way to support our truly independent journalism
By registering, you will also enjoy limited access to Premium articles, exclusive newsletters, commenting, and virtual events with our leading journalists
Already have an account? sign in
Join our new commenting forum
Join thought-provoking conversations, follow other Independent readers and see their replies