Look back in hunger: Britain's silent, scandalous epidemic
Evidence is mounting that thousands of children in the UK are not getting enough food to eat – and that, as financial hardship spreads, their numbers are increasing rapidly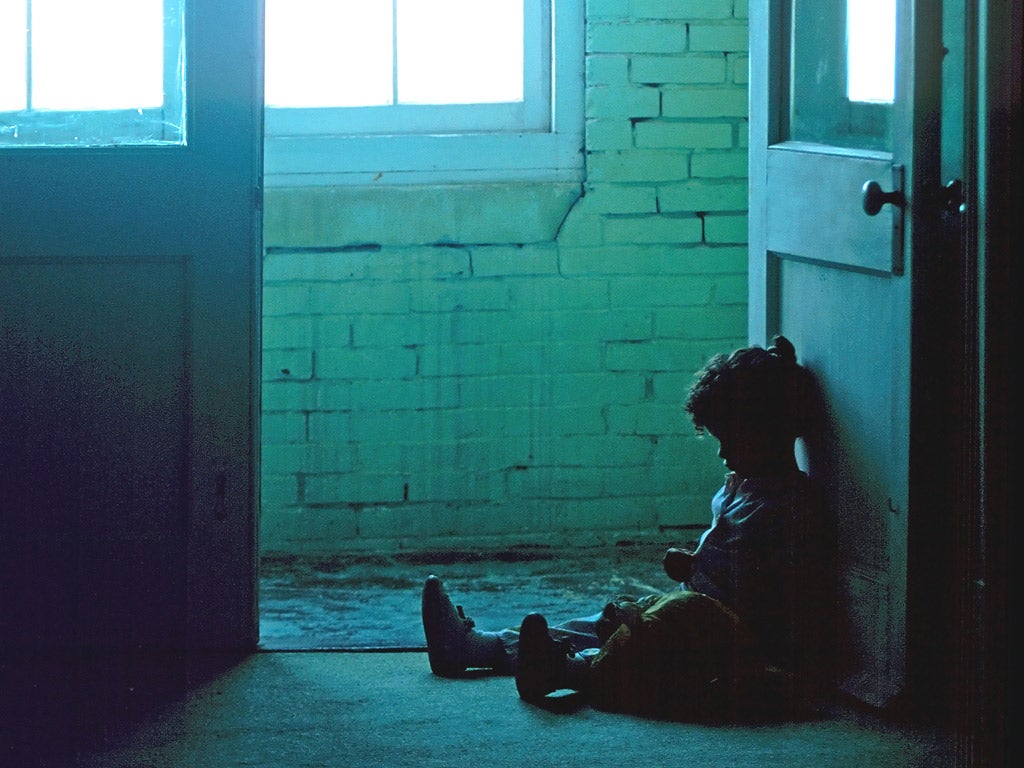 Chris is 10. He and his brother are so malnourished that their skins are pale and they have rings under their eyes. Their older brothers have such an unhealthy diet that they have lost their adult teeth. They live in the sixth-richest city in the world – London. The boys are just four among thousands of Britain's hungry children – victims of a "silent epidemic" of malnutrition in the capital and beyond.
Kids Company, which supports 17,000 children in London, has reported a dramatic increase in the number of children coming to its walk-in centres not in search of shelter or safety, but food. The situation is mirrored around the country. In Barnsley, child-support charities are working with parents who struggle to keep cupboards stocked with such staples as milk, bread and pasta. In Bristol, a youth project has gone from offering a place for teenagers to go for advice and support, to a place they go for a basic meal.
FareShare, a charity that redistributes surplus supermarket food, says soup kitchens, hostels and community groups are struggling to meet demand from parents and young people "desperate" for handouts. Since October, 42 per cent of the groups it works with have faced rising demand for food.
Kids Company, founded in 1996 to provide practical, emotional and educational support to London's most vulnerable children, has seen young people reduced to shoplifting, stealing from bins and eating raw meat. Every week, 70 new children visit the charity looking for support and a meal, compared with 30 a week last year.
Many hungry children are from immigrant families whose parents are not eligible to work or claim benefits. But working parents and those on state handouts are also struggling as the cost of living soars and the job market remains stagnant. "We are seeing effectively responsible parents who are just not managing to have food in the house," said Kids Company's founder, Camila Batmanghelidjh. "Children don't have a public voice so they can't tell us."
The problem is perhaps most visible in schools. Kids Company cites five inner London schools where staff say between 70 and 80 per cent of pupils are affected by food insecurity – not always having food at home, nor knowing where the next meal is coming from.
But it is not just in the capital. A poll conducted in February by Netmums, the largest web forum for parents, found that one in five mothers was regularly missing a meal so her children could eat.
Meanwhile, evidence from Trussell Trust, which supports food banks that give meals to 120,000 people nationwide, also suggests that the problem is growing. Its executive chairman, Chris Mould, said there had been a "huge increase" in demand in recent months – and among the hungry were 36,000 children. Even though the service is expanding, the charity is discovering more and more people in food poverty, who increasingly rely on the charity sector. "What we have seen suggests there are thousands of people in this country going hungry – making hard choices between, fuel, warmth, transport and food," he said. "The pressure falls hardest on mothers and children."
For those on the front line, the problem is clear. "It's all down to money," said Charlotte Williams, who runs Station House, a community group providing childcare services in Thurnscoe, near Barnsley. "We are in a perfect storm. Working parents are having their hours cut and many are losing their jobs. Even where incomes are steady, the cost of living – gas, water, clothes – has gone up to the point that people are having to squeeze their food budget to afford other basics. Next week it will get even worse when working tax credits are cut.
"This week we gave out fresh fruit, and parents said this was great – that they hadn't had it for some time.
"Barnsley is a proud place, parents don't want to admit they can't afford food, but when you see their reaction when we have something we can give away, you can tell immediately what the situation is at home. It's the first thing children ask about when they come in the door – do you have any food?"
The School Food Trust, which advises the Government about children's nutrition, said that for "far too many children" a free school lunch was their only proper meal of the day. "Teachers often report children coming to school too hungry to learn, and fears about whether they will eat at all when they get home from school in the evening," a spokeswoman said.
At the same time as demand at front-line food charities is rising, funding for them is running out. In a survey last year, FareShare found that one in three of its client charities had fallen prey to Government funding cuts; two-thirds were cutting food budgets to stay afloat.
The problem of child food poverty is the worst it has been, even in the experience of seasoned youth workers such as Ms Batmanghelidjh.
"A lot of agencies who could help are short of funding and they are having to gatekeep more or refer more," she said. "I have been at street level 21 years, and lack of food in the last year-and-a-half has become a much more widespread problem than we have seen before. I know of a collective of parents who are shoplifting just to feed their kids."
This week, Kids Company is launching its "Plate Pledge" to help tackle food insecurity, hunger and malnutrition among children. To support the appeal, visit www.kidscoplatepledge.org
Additional reporting by Aaron Lee, Olivia Lee and Raziye Akkoc
Case studies: Starving children
Kids Company has shared the stories of some of London's hungry. Names have been changed and because young children find it hard to articulate their experience, two young adults were asked to recall what it is like to be young, scared and starving.
Chris, 10: "The only food the children were given was cheap, fried, processed food"
Chris and his brother showed signs of extreme malnourishment with pale skin and dark rings under their eyes. His two elder brothers had lost their four adult front teeth and his two-year-old brother was losing his baby teeth prematurely.
His alcoholic father left his mother two years ago. When case workers first visited Chris's home, the only food the children were given was cheap, fried, processed food. The children have very low confidence and were bullied at school.
Chris's key worker now picks him up from school every day and eats a healthy supper with him in one of Kids Company's centres. Now, he loses his temper less.
Amy, 20: "I was so hungry I would even chip bits of brick off the wall and eat those"
"When I was little I was very thin and was very embarrassed about it. I had developed a tummy ache which attached itself to eating and stress, which I believe was something I inherited from my mother's stress around not having enough food.
"I would wake up starving in the night but there would be no more food. When I went to people's houses their parents would make as much food as possible for me and more for me to take home.
"At my best friend's house I would fill up on dog biscuits in between meals. I would wait at my garden fence and ask passers-by for sweets or food. I would even chip bits of brick off the wall and eat those. When I lived on my own and on the streets I would spend days walking around London, hoping to be able to find or steal some food. I would look in every bin and on every bit of the floor."
Joe, 20: "I could hardly eat – my stomach was so shrunken, my ribs were sticking out"
"I was nine when I was first arrested for stealing from a supermarket. I was trying to get baby formula for my sister. When I first came to Kids Company, I could hardly eat anything – my stomach was so shrunken, my ribs were sticking out.
"It took about eight months for me to eat what I should be eating. But I got to have a full meal every day. Coming here made me so happy because I was a lot less stressed. I had stability for the first time. I was able to learn better. I was able to do a lot of things better because I wasn't tired all the time."
Join our commenting forum
Join thought-provoking conversations, follow other Independent readers and see their replies