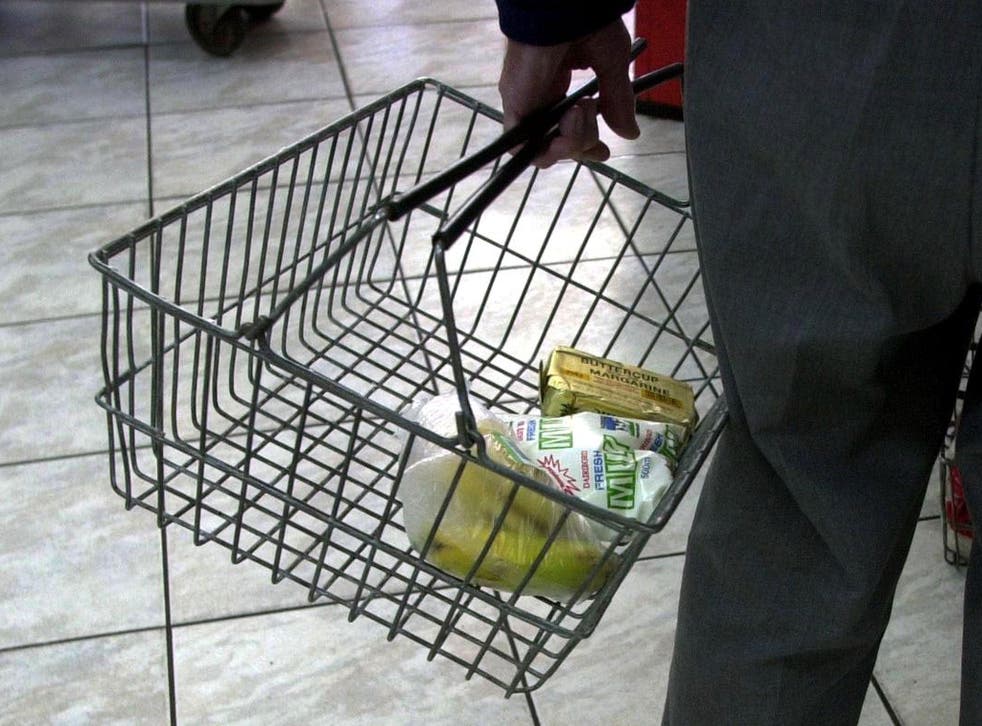 Malnutrition cases in English hospitals almost double in five years
Admissions to hospitals have soared as poorer families struggle to afford food
Charlie Cooper
,
Kunal Dutta
Sunday 17 November 2013 23:06 Comments
The shocking impact of recession and austerity on England's poorest people has come to light again in figures showing the number of malnutrition cases treated at NHS hospitals has nearly doubled since the economic downturn.
Primary and secondary diagnoses of malnutrition – caused by lack of food or very poor diet – rose from 3,161 in 2008/09 to 5,499 last year, according to figures released by the health minister Norman Lamb.
While the data does not include information on the circumstances of each diagnosis, the rise coincides with a dramatic increase in the cost of living, and a spike in demand for charity food hand-outs.
The figures, broken down by region, reveal the heaviest burden of hunger is being felt in rural areas. Hospitals in Somerset saw the most cases, with 215 diagnoses, followed by Cornwall and Scilly Isles.
Hospital statistics represent the number of admission episodes, not the number of patients, so the figures may represent some repeat visits. But Jim Cunningham, Labour MP for Coventry South, who acquired the figures in a written answer to a parliamentary question last week, said they were a "map of how the economic situation of the past five years has affected people".
"We have seen high-energy prices, the bedroom tax and a growth in organisations helping people who can't afford food – and now this," he said. "With diminishing resources for the NHS, they could do without a situation like this."
In another indication of food poverty's growing impact, figures from the Health and Social Care Information Centre show that diagnoses of rickets – a disease of poverty associated with vitamin D deficiency – have also risen significantly, from 561 in 2008/09 to 702 in the past year.
Social support charities have made repeated warnings that a combination of economic stagnation and government austerity measures, threatened to plunge some of the country's poorest into food poverty.
Jamie Reed MP, Labour's shadow Health minister, said the figures should "shock ministers out of their complacency. Older people will be hit hardest and a growing number are already arriving at hospital suffering from malnutrition – they deserve better," he said.
The number of visits to food banks has risen to around half a million a year, according to Oxfam. The largest food bank operator, the Trussell Trust, fed only 26,000 people in 2008 – that figure that now stands at more than 350,000. Adrian Curtis, its UK director, said: "It's not surprising that rates of malnutrition have also increased. We see people coming to foodbanks who've gone without food for days."
A DoH spokesman said last night: "The Government has taken action to help families, cutting income tax for 25 million people and taking 2.7 million out of income tax altogether – saving a typical taxpayer over £700 a year, freezing council tax for five years and freezing fuel duty.
"Our advice for a healthy diet is to eat the right number of calories for how active you are and to eat a wide range of foods to ensure that you're getting a balanced diet and that your body is receiving all the nutrients it needs."
Case study: Chris, 10, from London
The welfare charity Kids Company has shared stories of some of London's hungry. Chris, 10, showed signs of malnourishment with pale skin and dark rings under his eyes. He was so hungry he chipped bits of brick off the wall and ate them. His alcoholic father left his mother two years ago. The only food the children were given was cheap and processed. Key workers intervened by picking him up from school every day and eating a healthy supper with him in one of Kids Company's centres.
Register for free to continue reading
Registration is a free and easy way to support our truly independent journalism
By registering, you will also enjoy limited access to Premium articles, exclusive newsletters, commenting, and virtual events with our leading journalists
Already have an account? sign in
Join our new commenting forum
Join thought-provoking conversations, follow other Independent readers and see their replies