Marijuana users no more likely to experience depression, psychosis or asthma, study says
Researchers tracked teenage marijuana users for two decades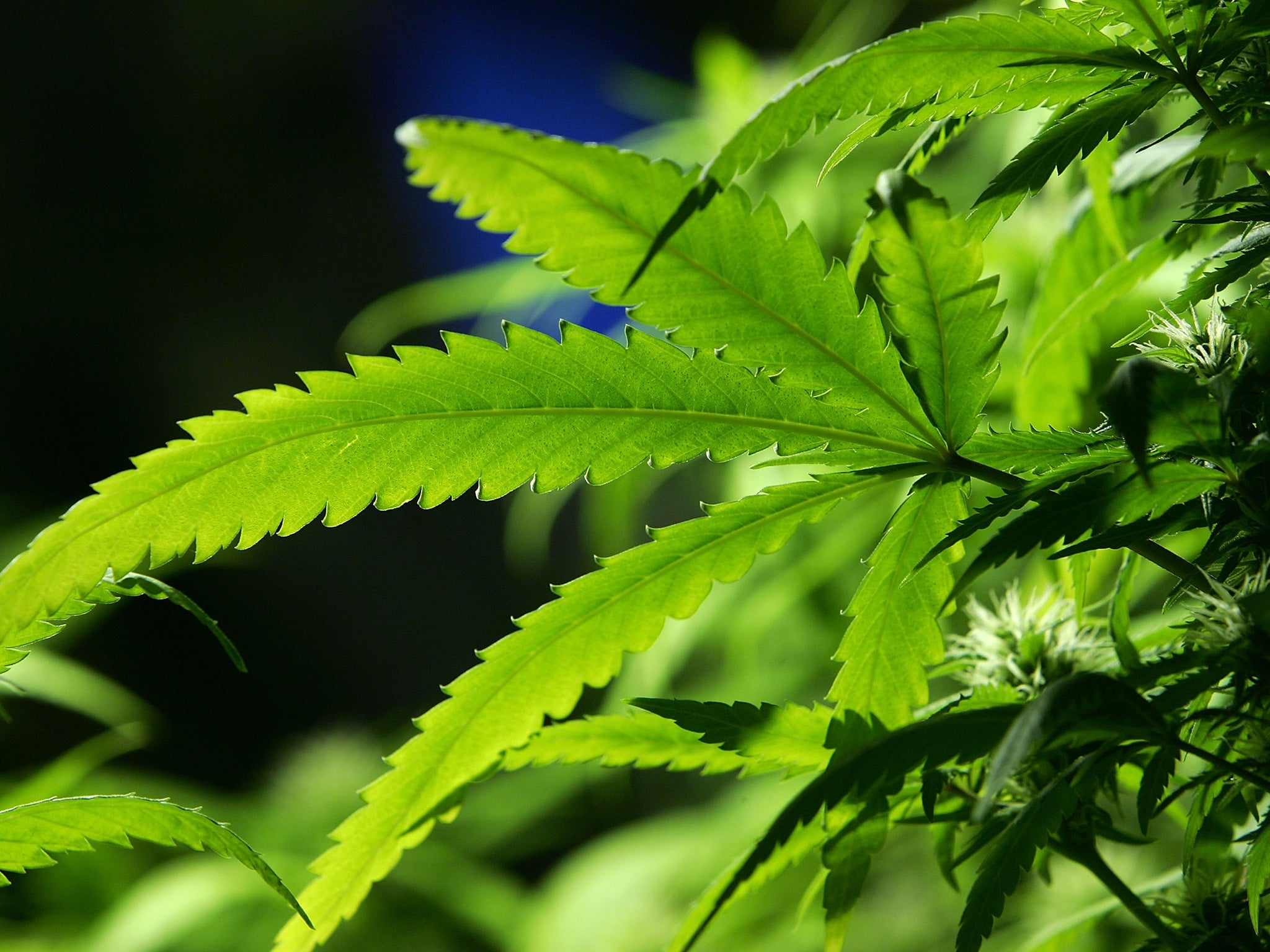 No matter how much marijuana you did in your rebellious youth – or how little because you were a good lad – it will not come back to haunt you as an adult much at all.
That is the surprise finding of US researchers in one of the only studies to have tracked teen users of marijuana over two decades.
First surveyed at 14 years old, the 408 young men were followed until their 36th birthdays by the University of Pittsburgh Medical Center, a leading American healthcare provider, and Rutgers University in the US.
Even though 22% of the participants were chronic users of marijuana – smoking the drug regularly every week – they were no more likely than their old schoolmates to experience depression, anxiety, psychosis or asthma by their mid-30s, said the report.
Where cannabis is and isn't legal
Show all 10
The drug is already legal in four US states, with Oregon following Alaska, Colorado, Washington and the District of Columbia this month in making it no longer criminal to buy or sell the recreational plant.
"What we found was a little surprising," Jordan Bechtold, the lead researcher of the study, said. "There were no differences in any of the mental or physical health outcomes that we measured, regardless of the amount or frequency of marijuana used during adolescence."
But the researchers stressed that the research should not be taken as gospel truth, and warned the study only went up to the mid-30s age range and did not include women.
"We wanted to help inform the debate about legalisation of marijuana, but it's a very complicated issue and one study should not be taken in isolation," said Dr Bechtold.
The UK petition for legalisation, which was posted on the government's e-petition site on Tuesday 21 July, called for parliament to "make the production, sale and use of cannabis legal" and has well over the 100,000 signatures needed to make it to the Commons.
Begun by James Richard Owen, an economics student at Aberystwyth University, it also has the backing of campaigners such as CLEAR Cannabis Law Reform, one of the largest pressure groups in the UK.
Peter Reynolds, president of CLEAR, said government and the media repeatedly ignored evidence showing cannabis was not nearly as harmful to health as alcohol.
"This is a remarkable study. It has followed real people in real time," he said. "But there's this dreadful stigma surrounding anything to do with cannabis. It's also about vested interests – the alcohol industry are terrified of a safer alternative to alcohol coming out."
Campaigners have long pointed out that legalisation of the drug would bring it off the black market and make it safer, increase tax revenue through sales and stop small-time pot smokers filling up the country's courts.
But health advice on the NHS help page continued to warn: "Your risk of developing a psychotic illness is higher if you start using cannabis in your teens."
Join our commenting forum
Join thought-provoking conversations, follow other Independent readers and see their replies