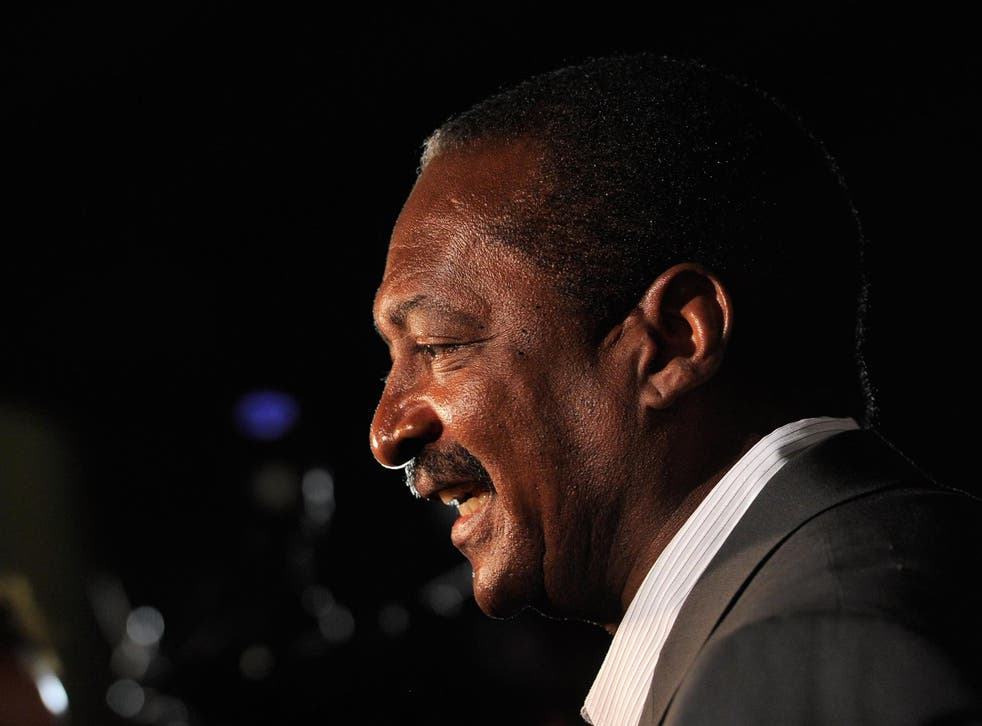 Beyoncé's father Mathew Knowles opens up about breast cancer diagnosis
Mathew Knowles spoke to Good Morning Britain about spotting initial symptoms of the disease
Mathew Knowles has discussed spotting the first symptoms of breast cancer and the importance of early detection.
In an interview with Good Morning Britain, Knowles – father to singers Beyoncé and Solange – revealed that he realised something was wrong after noticing nipple discharge.
"My first symptoms were nipple discharge and I knew immediately that that wasn't normal," he told hosts Ben Shepard and Kate Garraway.
"I went immediately to the doctor.
"I got a mammogram, I got a biopsy and we found out that it was cancerous at an early, early stage, stage 1A and had surgery and hopefully will have a full recovery."
Vans collaborates with CoppaFeel! for Breast Cancer Awareness Month

Show all 27
Knowles has been vocal about his battle with breast cancer since he shared diagnosis in October.
The music mogul, who created Destiny's Child, began treatment for the cancer in July.
That same month, Knowles also had a mastectomy.
The 67-year-old says he plans to have another mastectomy in January 2020 and will have mammograms every six months to keep the cancer at bay.
Knowles also spoke to Good Morning Britain about the difficulty he faced in warning his family they might be at risk from the disease, especially after he learned a genetic mutation made him more likely to develop other cancers.
"We also found out genetically I have a BRCA2 mutation, which means I have a higher risk of prostate cancer, pancreatic cancer and melanoma," Knowles said.
"But I've had MRIs and all of the exams and we've tested really good, hopefully I can have a normal, normal life.
"It was tough to have to tell [Beyoncé and Solange] that. But genetically it's all my family members. I had to talk to my sister, my nieces, my grandson, everyone is affected by this."
Around 390 men are diagnosed with breast cancer every year in the UK, compared to 54,800 women.
According to Cancer Research UK, men aged between 60 and 70 are most at risk from the disease.
For more information on breast cancer and how it affects men, visit NHS UK.
Join our new commenting forum
Join thought-provoking conversations, follow other Independent readers and see their replies