Meat contributes to obesity as much as sugar, research suggests
Protein, not the fat in meat contributes to obesity, scientists say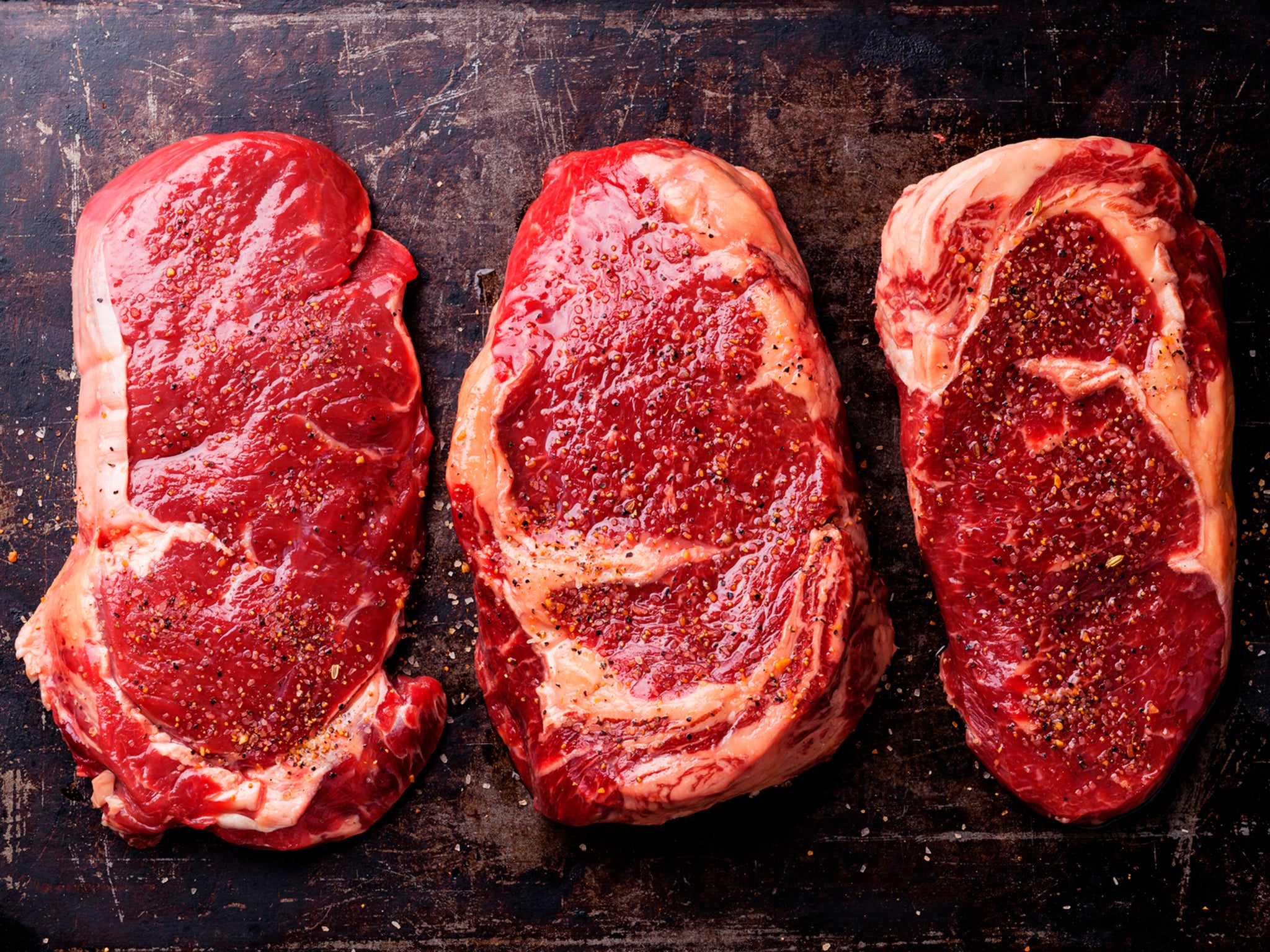 The consumption of meat contributes just as much as sugar to the growing prevalence of global obesity, new research suggests.
According to scientists at the University of Adelaide, fats and carbohydrates can provide us with enough energy to meet our demands, and are digested faster than protein, meaning the energy stored in meat is used later, or if surplus to requirements, is converted and stored as fat in the body.
This means that increased availability of meat may be making a significant contribution to global waist sizes.
University of Adelaide PhD student Wenpeng You examined the global availability of sugar and meat and the impact it had on obesity rates in 170 countries, and found a strong correlation between the two.
After accounting for differences between countries, including levels of urbanisation, physical activity and calorific intake, the research found the availability of meat could account for 13% of the obesity rate – the same level as sugar.
Speaking about his research to the University of Adelaide website, Mr You said: "There is a dogma that fats and carbohydrates, especially fats, are the major factors contributing to obesity.
"Whether we like it or not, fats and carbohydrates in modern diets are supplying enough energy to meet our daily needs. Because meat protein is digested later than fats and carbohydrates, this makes the energy we receive from protein a surplus, which is then converted and stored as fat in the human body."
The study differs from previous research into links between meat and obesity, which have linked meat's fat content to weight problems.
But Mr You says it is the protein in meat which is directly responsible.
Professor Maciej Henneberg, head of the university's Biological Anthropology and Comparative Anatomy Research Unit said: "Our findings are likely to be controversial because they suggest that meat contributes to obesity prevalence worldwide at the same extent as sugar.
"While we believe it's important that the public should be alert to the over-consumption of sugar and some fats in their diets, based on our findings we believe meat protein in the human diet is also making a significant contribution to obesity."
Mr You presented the findings of his work at the 18th International Conference on Nutrition and Food Sciences in Zurich, Switzerland.
The research has also formed the basis of two papers on the issue, published in BMC Nutrition and the Journal of Nutrition & Food Sciences.
Join our commenting forum
Join thought-provoking conversations, follow other Independent readers and see their replies