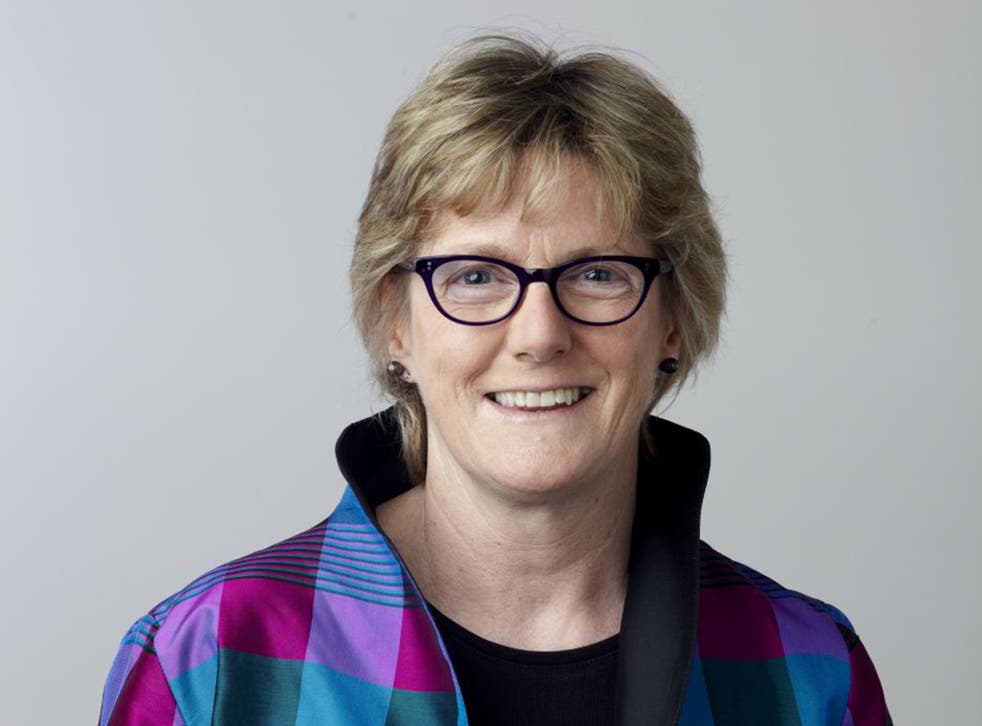 Menopause should be discussed at work as openly as any issue, says health chief
Dame Sally Davies calls on bosses to create environment where women feel comfortable discussing symptoms
The "great taboo" of menopause should be discussed between employers and female workers as openly as any other issue, the Chief Medical Officer (CMO) has said. Dame Sally Davies, the first woman to hold the role, has called on bosses to create an environment where women feel comfortable discussing symptoms such as problems with memory and concentration, in an effort to reduce sick leave and increase productivity. It is hoped the drive will encourage women to stay in work.
"The menopause is a natural part of life, but it can feel like a great taboo. It is inexcusable that women who are experiencing symptoms should feel unable to discuss how they are feeling at work," she said.
According to research, only one in four female employees had discussed their symptoms with their manager; almost two-thirds said more flexible working hours would be helpful; and almost three-quarters wanted their manager to be aware that the menopause – which begins, on average, at the age of 51 – could be an occupational health issue.
Dame Sally has recommended that the Faculty of Occupational Medicine issue employers with guidelines to help them provide support.
"I want to encourage managers to ensure working women feel as comfortable discussing menopausal symptoms as they would any other issues in the workplace. This will help to ensure that the talent and potential of all women can be realised to the full," she said.
Her proposal was endorsed by the British Menopause Society. Its chair, Heather Currie, said: "Women are affected very differently. Symptoms vary hugely in their severity and duration. Flushes and sweats can be really embarrassing in the work place, and disturbed sleep can have a huge effect on functioning."
She recognised that some people would still find menopause a sensitive topic to discuss at work, but she recommended women sought information and treatment options.
Clare McGlynn, a law professor with expertise on gender equality in employment law at Durham University, said: "It would be fundamentally unfair to ignore the fact that women go through the menopause and that this might require specific … workplace adjustments. "My only concern is that there are a lot of myths surrounding the menopause because we don't, as a society, discuss the menopause openly.
"Guidance to managers, and decisions by managers, must be based on sensible assessments and understanding of the menopause, in consultation with women."
The CMO's proposal was "long overdue," said Kathy Lette, an author whose new book, Courting Trouble, addresses the menopause.
More awareness would "finally explain why women my age keep flinging wide the windows, causing the rest of the office to suffer frost-bitten fingers and to be hospitalised from hypothermia," she told The Independent on Sunday.
"When you go through the menopause, you feel like a hormonal teenager again, except with wrinkles instead of pimples. Insomnia, the mood swings, hot sweats – basically, you start sweating so much you suspect you're being interrogated by the Gestapo. Women have to suffer the whole ordeal in silence. Talking about it can only make it better."
Caroline Dinenage, a justice minister and the minister for women and equalities, said: "Employers know women contribute immeasurable value and skill to the workplace, so it is only right that we do all we can to drive positive change so that every woman, of every age, can achieve their full potential."
Register for free to continue reading
Registration is a free and easy way to support our truly independent journalism
By registering, you will also enjoy limited access to Premium articles, exclusive newsletters, commenting, and virtual events with our leading journalists
Already have an account? sign in
Register for free to continue reading
Registration is a free and easy way to support our truly independent journalism
By registering, you will also enjoy limited access to Premium articles, exclusive newsletters, commenting, and virtual events with our leading journalists
Already have an account? sign in
Join our new commenting forum
Join thought-provoking conversations, follow other Independent readers and see their replies