Mental health crisis looms for gay teenagers
Schools urged to do more for LGBT pupils, as 4 in 10 admit to suicidal thoughts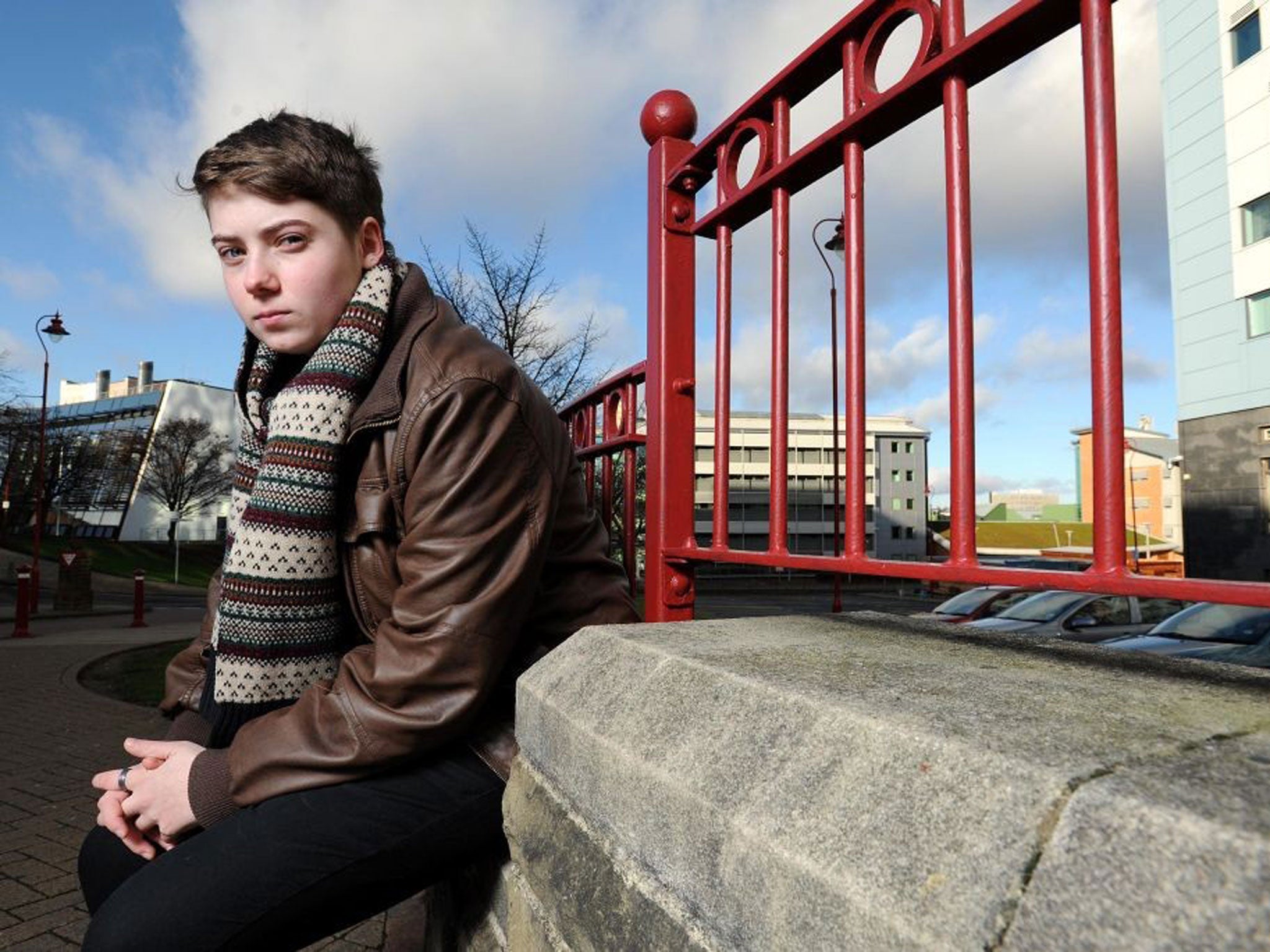 More than half of young gay people have suffered mental health issues, and 40 per cent have considered suicide, according to a major report, to be published tomorrow.
It warns that a generation of lesbian, gay, bisexual and transgender people face a mental health crisis and that the neglect of LGBT issues by schools contributes to a climate of hostility and fear.
The findings from the Youth Chances project – the biggest social research study into young LGBT people undertaken in England – also shows that 50 per cent have self-harmed and 42 per cent had sought medical help for anxiety or depression. The project, led by the charity Metro, involved interviews with more than 7,000 16- to 25-year-olds that asked about their experiences of education, employment and health services, as well as relationships.
Dr Greg Ussher, Metro's acting chief executive, said: "We are failing LGBTQ [Q refers to people questioning their sexuality] young people. The clear message is that they are badly served. What they want most is emotional support and they are not getting it.
"By the age of 13 most are already sure or are questioning their sexuality or gender identity, so we need to ensure all families and schools are equipped to give that support."
One in five LGBT pupils reported being the victim of physical attacks at school, but the majority did not report them and only a small proportion of those who did felt that their concerns were resolved. And only a quarter said they had learnt anything at school about safer sex with a same-sex partner.
Dr Ussher warned that if schools failed to act it would lead to a "hugely increased risk of bullying and abuse; isolation and rejection – all leading to significantly increased levels of depression, self-harm and suicide".
He added, "We must acknowledge we are facing a crisis. Schools have a key role to play in providing inclusive environments for all young people with zero tolerance of bullying and discrimination and by eliminating the fear of it through education and support."
When Taz Gibbins-Klein came out aged 14 she was the only openly gay student in her London school. Soon the target of bullying, she sought out specific mental health services and says she has been "receiving different forms of treatment for low mood and anxiety" ever since.
She added: "Dealing with homophobic bullying and putting actions in place means you have to admit it exists and I think that's something that school don't want to do."
The Lottery-funded project plans to survey 15,000 young adults by 2015. Its early findings echo the recent Stonewall Schools report which found that 55 per cent of LGBT pupils have experienced bullying. Stonewall's Luke Tryl said the culture of homophobic bullying could "in a large part" be blamed on Section 28 of the Local Government Act, which was introduced in 1988 and repealed in 2003. It banned teachers from "intentionally promoting homosexuality".
"Many schools are improving, but teacher training on dealing with homophobia needs to improve before the legacy is eliminated," said Mr Tryl.
LGBT campaigner Peter Tatchell said the project's findings "should be a wake-up call for the Education Secretary, Michael Gove". "Every school should be required to teach sex and relationship education that addresses LGBT issues."
Join our commenting forum
Join thought-provoking conversations, follow other Independent readers and see their replies