Millions at risk as China's prosperity brings diabetes epidemic
The country's march out of poverty has changed its diet, and the result could be devastating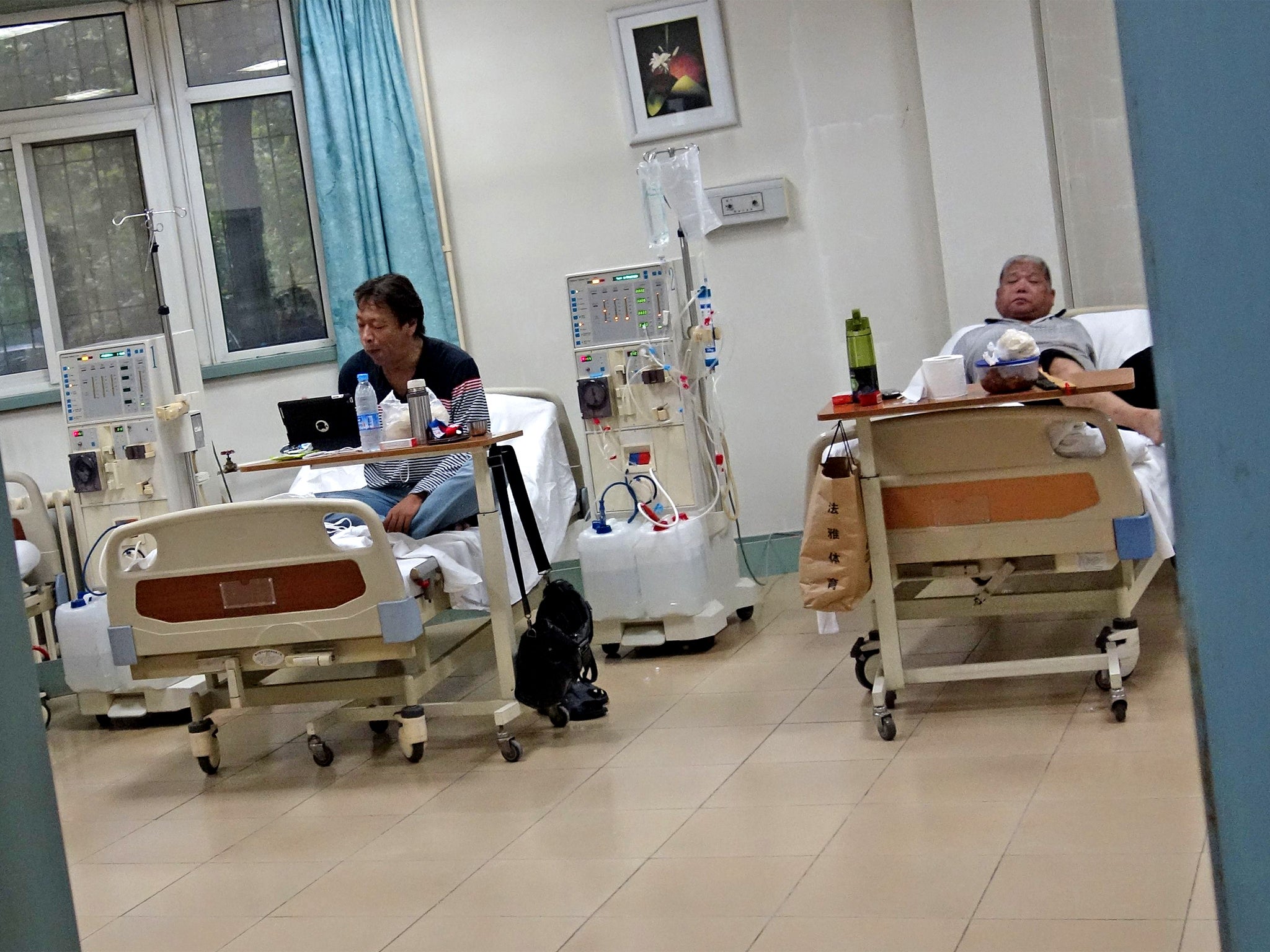 Diabetes in China may have reached " alert level", health researchers have warned, with nearly 12 per cent of adults, or 114 million people, suffering from the disease – and the majority of them unaware of their condition.
The Journal of the American Medical Association has just published results of the most comprehensive survey for diabetes ever conducted in China, revealing a shocking prevelance of the obesity-linked type 2 diabetes, which increases the risk of stroke, heart attack and kidney failure.
The survey's findings add 22 million diabetics – equivalent to the population of Australia – to a 2007 estimate, meaning almost one in three diabetes sufferers globally is in China.
Dr Ning Guang, the lead researcher, said: "The prevalence of diabetes in the Chinese adult population has surpassed that of India and is now close to that of the United States." Dr Ning is the vice-president of the Ruijin hospital, affiliated with the Shanghai Jiaotong University Medical School.
"Although it's not appropriate to compare them in such a simple way, China is now home to the largest diabetes population in the world," Dr Ning told the Xinhua news agency.
Rising prosperity in China has lifted many millions out of poverty and given rise to a whole new middle class in the world's most populous nation. But increased wealth is translating into changing diets, and the traditional staple meal of rice, vegetable and fish or chicken is being replaced with trips to fast-food restaurants.
Dr Ning said: "With increased high-calorie, high-fat, high-sugar and high-sodium diets, decreased physical activity and more sedentary lifestyles, all factors that could lead to weight gain, diabetes and other chronic diseases are now reaching epidemic proportions in China."
He said changes in diet and lifestyle were resulting in earlier onset of the disease, and the epidemic would worsen, with 40 per cent of 18-to-29-year-olds in danger of developing type 2 diabetes.
The researchers warned in the journal that without an effective national intervention China could face "a major epidemic of diabetes-related complications" in the near future, including cardiovascular disease, stroke and chronic kidney disease.
"We need to work hard to create a health-promoting environment, encourage self-management and strengthen public health services to ensure efficient prevention and early treatment of the disease," he said.
Nearly 12 per cent of Chinese adults have be diagnosed with diabetes, while about 50 per cent are at the risk of developing the disease, according to the study, which means up to 114 million Chinese adults are diabetic and another 493 million are thought to be pre-diabetic.
The study investigated the prevalence of diabetes on a nationally representative sample of 98,658 Chinese adults in 2010.
Join our commenting forum
Join thought-provoking conversations, follow other Independent readers and see their replies