Mindfulness can help prevent relapses of depression as well as anti-depressants, study claims
The principle involves meditation and concentration on the world around us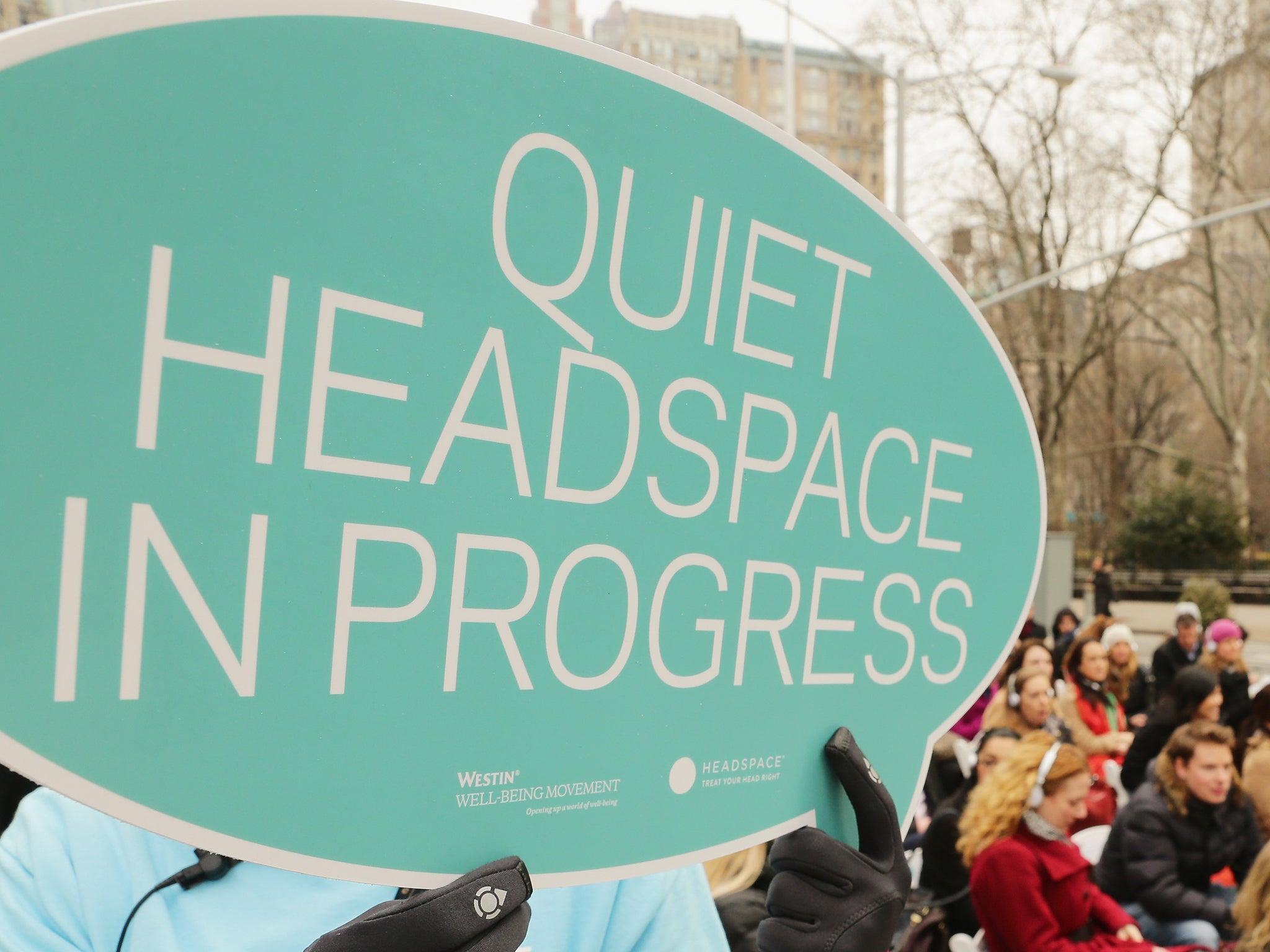 Teaching people to practise mindfulness works just as well as antidepressants in preventing relapses of depression, according to the first major comparison of the two approaches.
Mindfulness, the principle of gaining a greater awareness of our own thoughts and feelings through meditation and concentration on the world around us, is attracting interest for its health benefits in a number of fields.
The latest study, published in The Lancet, shows that people with recurrent depression who were asked to take part in mindfulness-based group therapy sessions were just as likely to go two years without a relapse, as those taking a course of antidepressant drugs.
At the sessions, the participants were taught 'mindfulness principles' including meditation skills, with the aim of helping them to respond differently to patterns of negative thinking that could precede a bout of depression.
The study recruited 424 people from 95 GP practices in the South West of England. Half were gradually taken off their medication and asked to take part in mindfulness sessions, and half continued taking their antidepressants as normal.
The weekly sessions took place over eight weeks. Participants were asked to practise mindfulness at home on a daily basis, then given the option of follow-up sessions.
After two years, the rate of depression relapse was 44 per cent, compared to 47 per cent among those who persisted with their medication.
Depression is a recurrent illness and without ongoing treatment, four out of five sufferers will have a relapse.
Willem Kuyken, professor of clinical psychology at the University of Oxford and lead author of the study, said that the sessions worked by enabling people to "relate differently to their thoughts and feelings".
"Recurrent depression is characterised by people who have very negative thoughts about themselves, other people and the world, and those negative thoughts can quickly go into a downward spiral of depressive relapse," he said.
"As an example, a mother of a young toddler in one of my classes was pushing her toddler on a swing, she had the thought: 'I don't deserve this happiness, this happiness isn't going to last, I'm not a good mother.
"Mindfulness-based cognitive therapy enables someone like her to see those as thoughts and not as facts – as phenomena that can come into the mind and pass through the mind but aren't necessarily true about her or about her relationship with her child. That can break up and prevent the downward spiral into depressive relapses."
In pictures: Wellness holidays
Show all 6
Mindfulness, which has its roots in ancient Buddhist meditation practices, is also being considered as a therapy to help people overcome the psychological impact of having other long-term medical conditions, and has also been trialled in schools to improve children's attention spans and lower stress levels.
Dr Liz England, clinical lead for mental health at the Royal College of General Practitioners (RCGP), said that patients often did not want to be reliant on drugs in order to feel better, adding that the RCGP encouraged "alternative evidence-based therapies for mental health problems".
The treatment is recommended for depression by the National Institute of Health and Care Excellence (NICE).
How to be mindful
Proponents of mindfulness say it can be useful to all, reducing stress levels and improving mental wellbeing.
The technique is centred around awareness of our own thoughts, feelings, sensations and the world around us.
The NHS Choices website recommends people who want to try mindfulness pick a time of day, such as the morning walk to work, or lunch break, to be actively aware of the sensations created by the world around us and to acknowledge the thoughts and feelings in their head, without attempting to act on them, only to 'observe' them.
Join our commenting forum
Join thought-provoking conversations, follow other Independent readers and see their replies