Morbidly obese people should be given free flu jabs, says health advisory committee
Those who are severely overweight are at an increased risk of complications from flu, evidence shows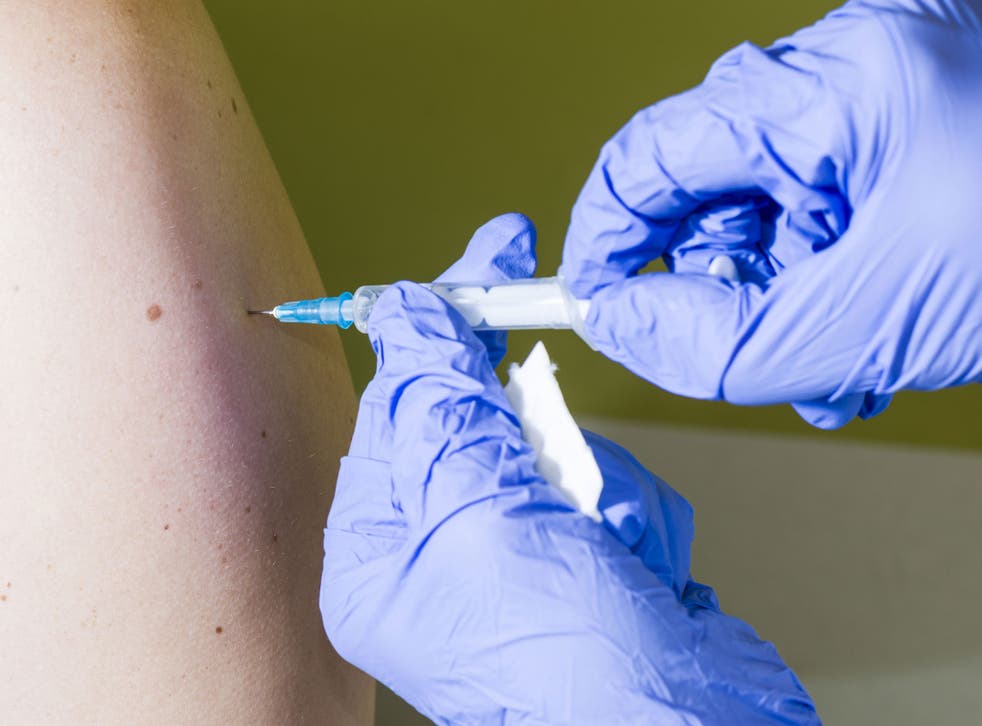 People who are morbidly obese should be given the flu vaccine for free, a body that provides advice to Department of Health has recommended.
The Joint Committee on Vaccination and Immunisation (JCVI) said it had been given evidence from Public Health England showing that people who are morbidly obese are at a greater risk of complications and death from flu.
People currently entitled to have a free flu jab include pregnant women, those aged 65 or older and those with certain medical conditions such as HIV or chronic heart disease.
For an individual to be classed as morbidly obese they must have a body mass index (BMI) of 40 or above. People in the healthy weight category have a BMI somewhere between 18 and 25. While these figures are not an exact science – for example, body builders will often have a high BMI without being overweight – they act as a rough guide for most of the population.
A spokesman for the JCVI told the BBC: "JCVI considered a summary of evidence, provided by Public Health England, which indicated that morbidly obese people are at an increased risk of complications and mortality from influenza, relative to healthy individuals, and additional evidence suggesting that such individuals respond well to vaccine.
"The committee confirmed its advice that morbid obesity should be considered a risk factor for seasonal influenza vaccination."
A spokeswoman for the Department of Health told the BBC the plan for this next winter's flu season is still being developed.
The negative health impact of being severely overweight is already well-documented. It can lead to a number of potentially life-threatening conditions such as type 2 diabetes, coronary heart disease and some types of cancer.
Last month experts from leading American universities published a report in The Lancet, in which they outlined the complexity of tackling the obesity epidemic.
They stated that telling obese people to lose weight simply by "eating less and moving more"misunderstands the nature of the condition. The doctors said biological mechanisms mean that even after losing weight, previously obese people struggle to keep it off permanently.
Additional reporting by Press Association
Register for free to continue reading
Registration is a free and easy way to support our truly independent journalism
By registering, you will also enjoy limited access to Premium articles, exclusive newsletters, commenting, and virtual events with our leading journalists
Already have an account? sign in
Register for free to continue reading
Registration is a free and easy way to support our truly independent journalism
By registering, you will also enjoy limited access to Premium articles, exclusive newsletters, commenting, and virtual events with our leading journalists
Already have an account? sign in
Join our new commenting forum
Join thought-provoking conversations, follow other Independent readers and see their replies