More than 1,200 cases of FGM recorded in England in just three months
At least two per cent of new cases were on girls under 18 and 11 girls were born in the UK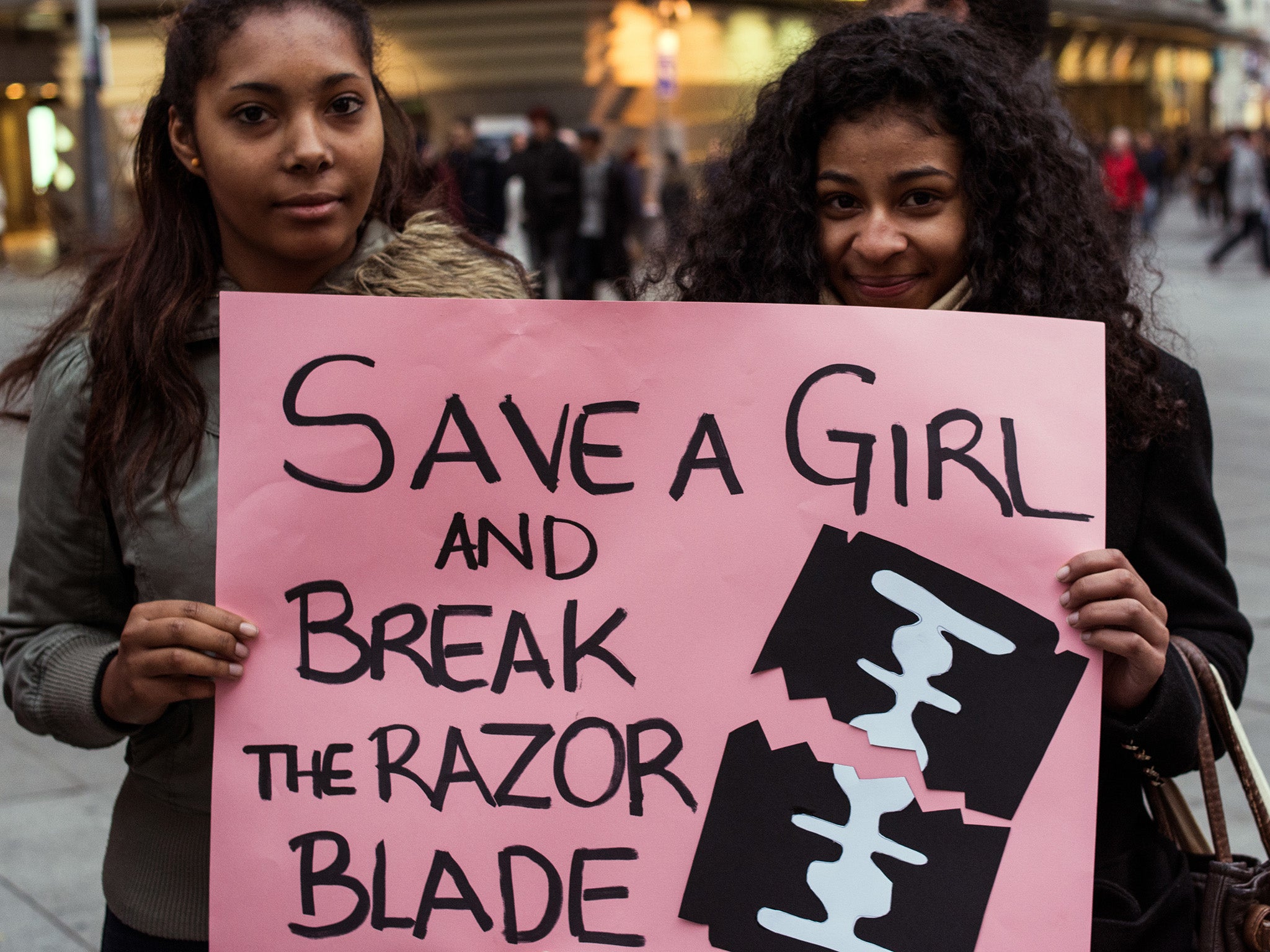 More than 1,200 cases of female genital mutilation (FGM) have been recorded in England over the past three months.
Between January and March there were 1,242 newly recorded cases of the practice - including on 11 girls born in the UK - reported across the NHS in England, according to newly released data from the Health and Social Care Information Centre.
At least two per cent of all new cases were girls under the age of 18.
In response to the findings, the Royal College of Midwives (RCM) professional policy adviser Janet Fyle called on health workers to be "vigilant" when it comes to identifying and tackling FGM.
She said: "These figures show that we need renewed and focused efforts to tackle FGM. This has to be backed by a national action plan so that all sectors and all professionals see FGM as their business, and protecting girls from such abuses becomes a normal part of their practice.
"Every one of these numbers is a girl or young woman who has been subjected to abuse.
"It's shocking that 29 of the new recorded cases (two per cent) are girls under 18. It is even more of a concern that 11 of those were girls born in the UK.
"This is why all healthcare professionals need to be vigilant in identifying women and girls at risk. They can then provide them with support and appropriate care and referral, and collaborate in the collection of data.
"It is important that regulated professionals comply with their mandatory duty and legal obligation to report FGM cases."
The practice - which was made illegal in the UK in 1985 - involves either partial or total removal of the female external genitalia.
The most extreme form, known as infibulation, involves the cutting away of the clitoris and sewing up the vulva to make a small hole for urine to pass through.
It is designed to make sexual intercourse painful for women and is supposed to stop them becoming promiscuous.
The stitches will often be cut by a man's penis on a woman's wedding or using a knife when she gives birth and she is sewn up again afterwards.
It has no health benefits or religious significance, but has been practiced in certain cultures for centuries.
The countries with anti-women laws
Show all 5
Despite the procedure being illegal in the UK for over 30 years there has never been a successful prosecution against anyone found to practice it.
Last year, a case against a London doctor accused of performing FGM collapsed, but many accused the Crown Prosecution Service of trying to scapegoat him for mistakenly resewing the vagina of a woman who had just given birth.
A spokesman for the Local Government Association, which runs the National FGM Centre in partnership with Barnardo's, told The Independent: "While these figures show new cases of FGM recorded, the FGM Centre's pioneering pilot project is also providing a more detailed picture of how many women and girls are at risk, adding to the information on total numbers available from the NHS, so support can be better targeted going forward.
"The report states there were seven cases where FGM was undertaken in the UK. While front line social workers in councils across the country are increasingly aware of the criminal practice of FGM, it will only be stopped permanently if all agencies, including GP practices, and communities work together to keep women and girls safe."
Additional reporting by PA