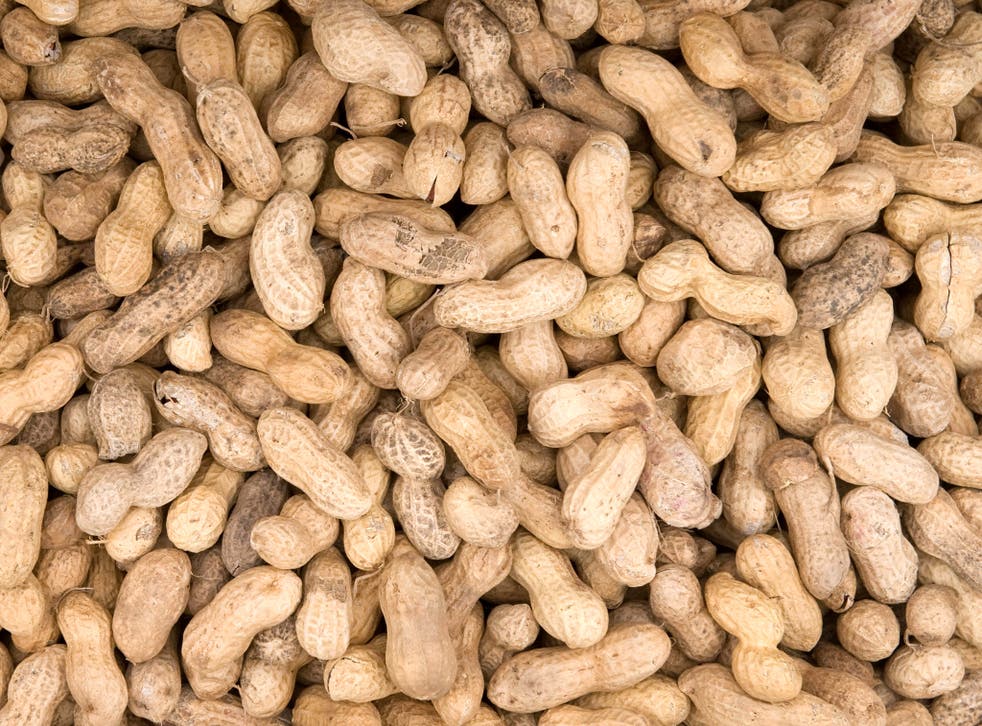 A tough nut cracked? Scientists discover new treatment for peanut allergy sufferers
Thousands of people suffering from peanut allergies could be saved from potentially fatal allergic reactions thanks to a revolutionary new therapy spearheaded by British doctors.
Medical researchers at the NHS Addenbrookes Hospital in Cambridge have proved that, by giving sufferers tiny amounts of peanut and steadily increasing doses, the body's tolerance of peanuts can be vastly improved.
Out of 99 children who were given the new form of immunotherapy, 84 per cent of one group and 91 per cent of a second group could safely eat five peanuts a day after six months – 25 times what they would normally be able to tolerate and more than they would be likely to encounter in everyday foods.
The finding, published in The Lancet medical journal today, and described as "a major step forward" by allergy charities, has the potential to transform the lives of thousands of sufferers.
Peanut allergy affects around half a million people in the UK and more than 10 million globally. It is the most common cause of fatal food allergy reactions and unlike many other child food allergies, usually persists into adulthood. Patients risk anaphylactic shock or even death if they are accidentally exposed to peanut traces.
Dr Andrew Clark, who led the Cambridge research team along with Dr Pam Ewan, said that the lives of families involved in the study had been changed "dramatically".
Further investigation in larger trial groups and regulatory approval will be required before the therapy could be widely available, a process that may take several years. However, Cambridge University Hospitals NHS Foundation Trust is planning to open a peanut allergy clinic where the therapy could be licensed on a patient-by-patient basis.
However, experts warned against any "at home" attempts to improve peanut tolerance, adding that the therapy should only be carried out by specialist medical professionals.
Maureen Jenkins, director of clinical services at the charity Allergy UK said that the "fantastic" results of the trial had exceeded expectations.
"Peanut allergy is a particularly frightening food allergy, causing constant anxiety of a reaction from peanut traces," she said. "This is a major step forward in the global quest to manage it."
The research involved young people aged between seven and 16, eating daily doses of peanut protein, which gradually increased over a period of 26 weeks – up to 800mg (equivalent to five peanuts) per day.
More than half the children involved in a second stage of the trial were able to tolerate even higher doses, equivalent to around 10 peanuts per day. One fifth of the children who received the therapy reported "adverse events", but these were mostly mild, most commonly an itchy mouth. However, one child had to withdraw from the trial after only two doses.
Children who responded well to the therapy said it had brought big improvements to their lives, allowing them to enjoy a wider variety of food and freeing them from worry.
Lynne Regent, CEO of the Anaphylaxis Campaign, said: "Such a good outcome for so many of the children who took part demonstrates the importance of oral desensitisation treatment in transforming the lives of those with food allergy. We look forward to seeing further developments in this area to improve patient outcomes."
Join our new commenting forum
Join thought-provoking conversations, follow other Independent readers and see their replies