New law banning 10-packs of cigarettes and making packaging bland comes in next week
The legislation will see cigarette packets covered in health warnings and designed in 'drab' colours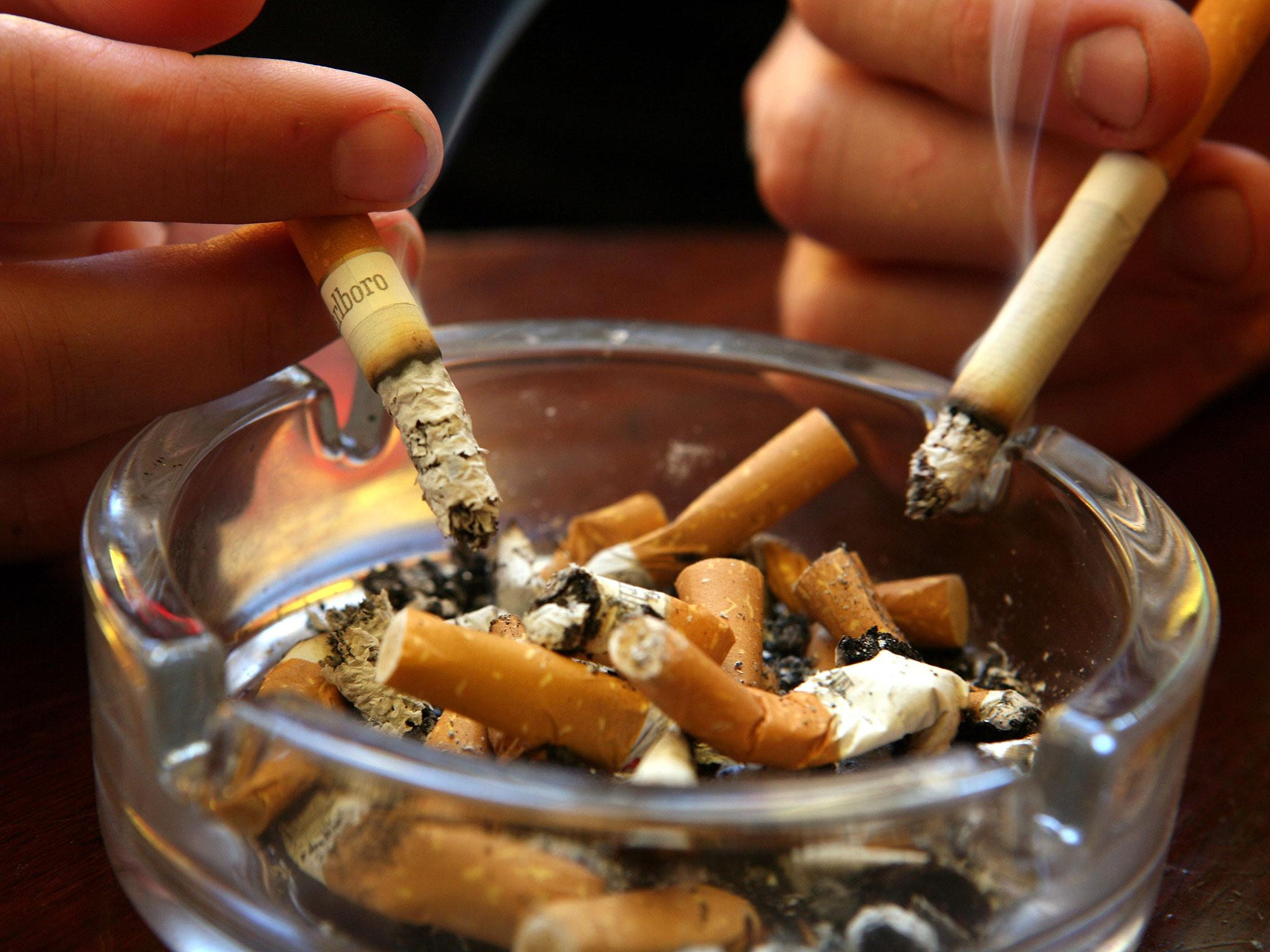 The laws on cigarette packaging are set to change by the end of the month, with 10-packs banned and boxes designed to be 'drab' and covered in health warnings.
New regulations, which come into effect from 20 May, will see packaging 'standardised' so they have the same colour, opening mechanism and font, and with 60 per cent of the casing covered by text and images showing how smoking affects your health.
Tobacco companies have one year from 20 May to get rid of old stock and roll out new packs, following a decision in Parliament on 15 May last year on the EU Tobacco Products Directive that also saw MPs vote in favour of banning menthol and flavoured tobacco, which will come into effect from 2020.
They have also been told to get rid of any misleading information from cigarette packs, and have been prevented from using words such as 'organic', 'natural' or 'lite', which could lead consumers to believe there is a healthy smoking option.
The new law is an attempt to reduce the uptake of smoking in the UK following a review conducted by paediatrician Sir Cyril Chandler that suggested a change in packaging could make a small dent in the number of young people who tale up smoking; a figure that currently stands at more than 600 per day.
13 ways to help prevent cancer
Show all 13
Tobacco companies had sought to overturn the decision, but the European Court of Justice ruled that the EU Tobacco Products Directive was lawful, confirming the changes would begin from 20 May.
Join our commenting forum
Join thought-provoking conversations, follow other Independent readers and see their replies