New NHS helpline is putting people's lives at risk, say doctors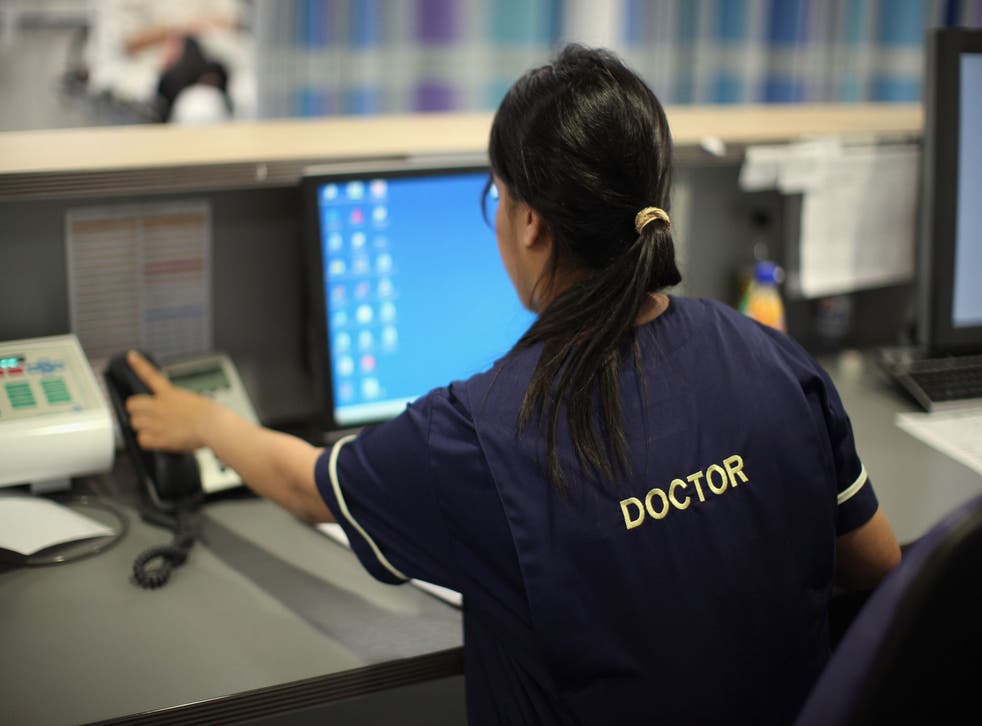 The new NHS 111 system is putting lives at risk because operators are making "inappropriate" decisions, GPs have warned in a damning report obtained by The Independent.
The first official survey of doctors' experiences of the new advice number, which was rolled out across the country last month, reveals widespread concerns about clinical failings and "terrible" communication.
The still-unpublished document will increase fears that the advice line will be unable to cope with the increased demand brought about by GP closures over the bank holiday weekend.
In the survey, carried out in North-east England – one of the areas where NHS 111 was first piloted – one GP admitted suspecting a patient had died as a result of ambulance delays caused by the phone line.
"The ambulances have been overstretched. I asked for a blue-light ambulance to the practice for a severely ill patient," the doctor said. "We eventually got one an hour and three-quarters later and the crew said that 111 had been sending them many times the number of calls that they had previously. My patient died in hospital."
More than 60 per cent of those GPs surveyed said their dealings with the phone line had been "poor" or "very poor" and in excess of 80 per cent said out-of-hours care had deteriorated since its introduction.
The claims come just days after it was reported that three deaths were being investigated in connection to NHS 111, which was designed to replace NHS Direct and local GP out-of-hours numbers. Two of the fatalities occurred in the East Midlands, while the other happened in the West Midlands, the GPs' trade magazine Pulse said.
A further 19 possible "serious untoward incidents" have also been recorded since last month, it was claimed. Another doctor who contributed to the research spoke of fears about "inappropriate" clinical decisions being made by the phone line's operators. The medic described how one elderly patient who needed to be taken straight to hospital was instead sent to an urgent care centre and collapsed while being assessed.
Meanwhile, a mother who called late at night over fears that her two-year-old child was running a high temperature received no call back, according to a GP questioned.
Yesterday the widow of a cancer patient, Kim Green, told Sky News how she spent almost an hour on the advice line trying to get her husband the pain relief drugs he needed. She said: "I should have been next to him, holding his hand, reassuring him help was on the way. But I couldn't because I was on the phone for an hour trying to get somebody to help him."
NHS England has announced it will now carry out a review into the "unacceptable" performance of the urgent care helpline, just weeks after its national launch in April.
By far the most common criticism from doctors surveyed in the North-east was about the muddled medical information provided by NHS 111 operators. Dr Ken Megson, secretary of the NHS medical committee which carried out the survey and represents GPs in that region, said they had been inundated with complaints from doctors about "indecipherable" reports from the advice line.
"This meant that the clinical information was pretty useless as it was difficult to see the problem with the patient, which gave rise to some clinical safety issues," he said.
Many of those surveyed blamed the computer system that 111 call handlers, who have no medical training, use to produce the reports they send on to GPs. "Absolutely awful garbage print-out where it is impossible to find the outcome. I have made a complaint about a patient who was told he had to be seen within four hours for something he had seen us 18 times for," one comment said. Others told of operators' inability to distinguish between urgent and non-urgent cases.
Dr Clare Gerada, chairwoman of the Royal College of General Practitioners, admitted on Friday that it was "extremely worrying" there was still so much uncertainty around the advice being provided. "We are also concerned that patients are losing confidence in the new service before it is even fully up and running," she said.
Jane Cummings, Chief Nursing Officer from NHS England, said: "The vast majority of patients who use NHS 111 are getting a good service, although it is clear that some are not and this is unacceptable.
"We are committed to making this service the very best it can be for all who use it and we are doing all we can to make sure the necessary improvements are made. We are working with local providers to make sure there are enough call handlers and clinicians in the system. We will look to learn the lessons from where it is working well and rectify any problems in areas where NHS 111 is falling short."
Our survey says.. the GPs' criticisms
"The patients are exasperated by the whole process compared with the previous system."
"Communication is nothing short of terrible – just a list of negative responses to a computer protocol – making it impossible to discern any clinical information."
"I struggle to find my way through the 111 triage goobledegook."
"A waste of GP's time, as minor medical problems such as cold/flu symptoms are triaged for GP advice."
"Waiting times for ambulances are much longer than they used to be. I have seen examples of poor judgement by 111 sending ambulances when not needed."
"I had the experience of one of my patients who had been unwell and advised quite inappropriately to wait till the next day to see me."
Register for free to continue reading
Registration is a free and easy way to support our truly independent journalism
By registering, you will also enjoy limited access to Premium articles, exclusive newsletters, commenting, and virtual events with our leading journalists
Already have an account? sign in
Register for free to continue reading
Registration is a free and easy way to support our truly independent journalism
By registering, you will also enjoy limited access to Premium articles, exclusive newsletters, commenting, and virtual events with our leading journalists
Already have an account? sign in
Join our new commenting forum
Join thought-provoking conversations, follow other Independent readers and see their replies