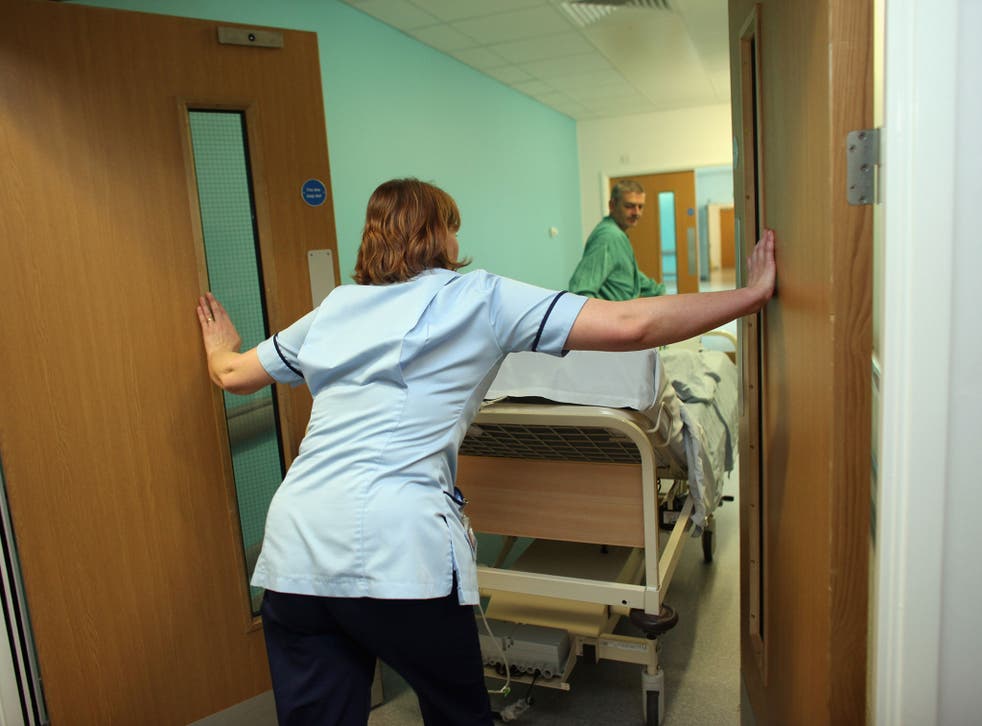 NHS bed-blocking reaches highest ever level as key targets missed
Health think tank blames figures on cuts to care budgets with 160,094 'delayed days' in October
Bed-blocking in the NHS rose to its highest level in the five years since records began as the NHS in England missed key targets for A&E waiting times, cancer treatment and ambulance responses.
The Nuffield Trust health think tank blamed the bed-blocking figures on cuts to care budgets. There were 160,094 "delayed days" in October, affecting more than 5,300 patients.
"It's extremely worrying, but not surprising, that delayed transfers of care days have gone up by over 12,000 in just a single month," Nuffield Trust Chief Executive Nigel Edwards said.
"These bald statistics represent many thousands of patients, often frail and elderly, who have finished their medical treatment but can't leave because there isn't enough support for them to go back to their own homes, or even to care homes. That's not surprising when £1.7bn has been cut from local councils' social care budgets since 2010."
In addition, 92.3 per cent of patients attending emergency departments were seen within four hours in October against a target of 95 per cent – the lowest figure for the month since current records began in 2010.
According to the monthly NHS figures, the target wait time for cancer treatment from GP referral in October was missed for the 18th month in a row. The 62-day wait was hit for just 81.8 per cent of patients, against a target of 85 per cent.
Ambulance trusts also continued to miss the target for 75 per cent of critical Red 1 calls – such as for cardiac arrest – to be responded to within eight minutes. In October this was hit for 73.3 per cent of calls, the fifth month in a row it has been missed.
There were more than 1,923,000 attendances at A&E in October – the highest number for the month since records began. They included more than 479,000 emergency admissions, a 2.1 per cent increase on the same month last year.
A Department of Health spokesman said: "We gave the NHS £400m more to help prepare for winter earlier than ever this year and our hospitals are coping well under pressure, with the vast majority of patients being seen within the four-hour A&E target."
The Nuffield Trust added in a report that the health service will struggle to cope over winter because of high bed occupancy rates and a lack of funding.
Just 3.6 per cent of patients took up over a third of all bed capacity in acute hospitals in England last year, it said.
Join our new commenting forum
Join thought-provoking conversations, follow other Independent readers and see their replies