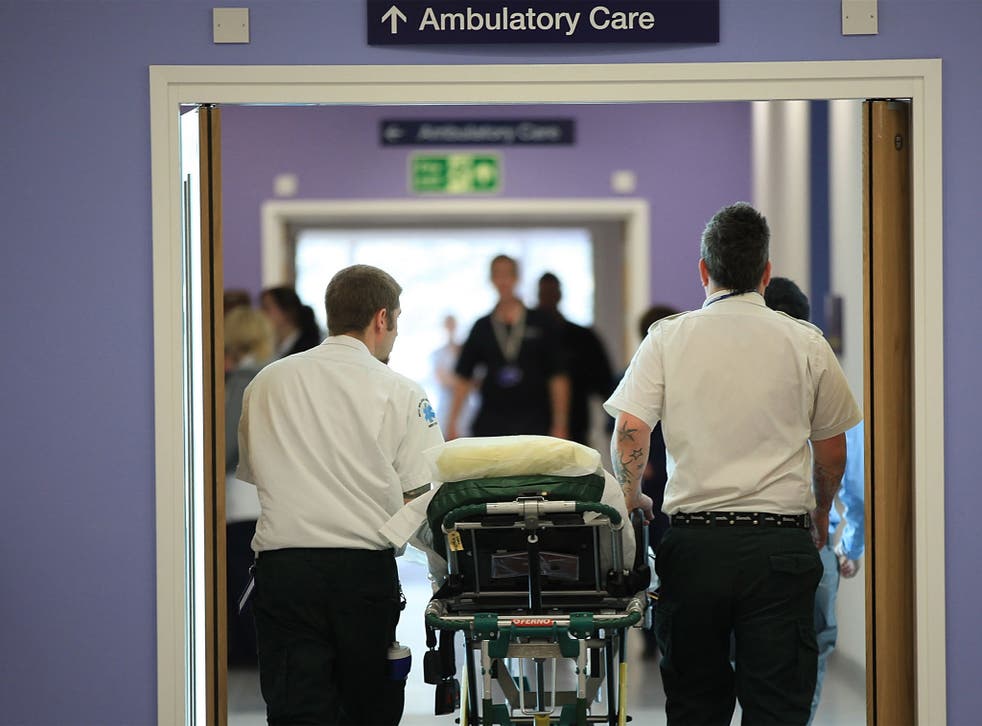 NHS centralised stroke services have saved lives, report says
Focusing NHS stroke services in fewer, highly specialised hospitals has saved lives and cut the length of time that patients have to spend in hospital, new research has revealed.
London and Greater Manchester introduced new centralised stroke services in 2010, in a major reform which saw many stroke patients taken to a specialist unit rather than to their nearest hospital.
Despite fears that the changes could lead to the demise of local hospitals, research carried out by University College London now shows that concentrating the stroke services at just eight hospitals in London has saved nearly 100 lives per year in the capital, over and above reductions in stroke mortality seen in the rest of the country.
While there were no extra lives saved in Manchester, researchers said that, in the two years after the reforms were brought in, the reconfiguration had led to 17,700 fewer days in hospital for stroke patients in the city. A similar reduction in lengths of stay was also seen among stroke patients in London.
Researchers said that stroke patients admitted to centralised units could benefit from care by specialised stroke medical teams, with access to immediate brain imaging and thrombolysis – the use of drugs to break up the blood clots than can cause strokes.
Their findings, published in the British Medical Journal today coincide with new evidence of the benefits of treating stroke patients with thrombolytic drugs as soon as possible.
A major analysis published in The Lancet suggested that patients who were treated with the drug alteplase within three hours of their first symptoms of ischaemic stroke – the most common form – were 75 per cent more likely to have no major disability six months later, than patients who did not receive the drug.
Those given the drug between three hours and 4.5 hours after symptoms were only 26 per cent more likely to have such an outcome and those treated after 4.5 hours only had a 15 per cent better chance.
Kenny Lees, professor of cerebrovascular medicine at the University of Glasgow, the study's co-author, said that the results showed that "every second counts" when treating ischaemic stroke.
In separate findings also published today, the British Heart Foundation said that more than 35 per cent more people suffer a heart attack or stroke in the UK every year than was previously thought, with the annual figure now reaching 410,000, according to latest hospital statistics.
Join our new commenting forum
Join thought-provoking conversations, follow other Independent readers and see their replies