NHS 'could save millions' by flying patients to India
Experts urge Department of Health to consider using hospitals outside Europe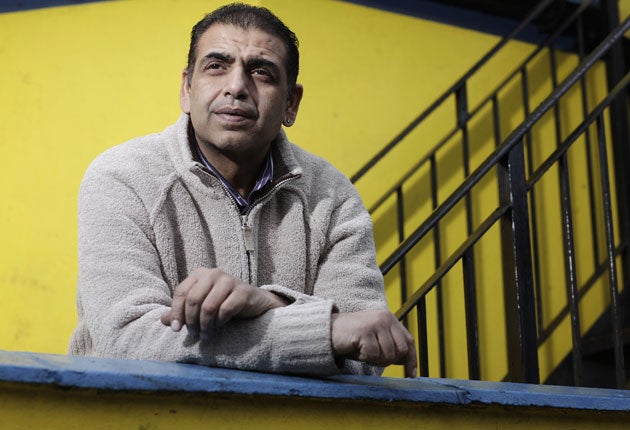 Tens of millions of pounds would be saved and waiting lists slashed if some NHS patients were treated abroad, according to figures seen by The Independent on Sunday.
Thousands of patients waiting for operations such as hip replacements and hernia repairs could be treated more cheaply and quickly if the Government set up formal agreements with countries such as India.
The NHS can currently pay for patients who meet strict criteria to receive treatment in Europe, but only if the flight is under three hours. This means patients are denied access to scores of internationally renowned hospitals outside the continent.
Global health experts at the London School of Hygiene and Tropical Medicine (LSHTM) and the Indian Institute of Management in Bangalore have been exploring the potential for bilateral agreements to trade health services between the UK and India. Their preliminary findings from the year-long study suggest a two-way agreement would benefit both countries while alleviating many of the concerns about medical tourism.
At least £120m could be saved if NHS patients currently waiting for just five different operations went to India, with a companion, for treatment in an accredited hospital, according to health economists' calculations.
A two-way agreement would make it easier to guarantee high-quality treatment, good follow-up care and deal with malpractice or clinical negligence. It could also help to counter the brain-drain from developing countries as health professionals may choose to stay if given better conditions and higher salaries in international hospitals.
English is universally spoken among educated Indians and the health and education systems share many similarities. And Britons are used to Indian doctors. These factors could make India an acceptable destination for some people awaiting NHS treatment.
Hundreds of thousands of people worldwide already travel abroad to buy quicker, cheaper or better healthcare. This includes growing numbers of British Indians who pay privately for operations and health checks in India every year, often combining medical tourism with holidays or visits to relatives. Many more Britons travel abroad for dental care, plastic surgery, IVF and organ transplants.
But LSHTM researchers were last week told by government officials that there was no need to consider non-European alternatives because NHS waiting lists are so short. The Department of Health believes the majority of Britons are unwilling to travel abroad for treatment despite growing numbers of medical tourists which suggest the contrary. Tourism 2023, a project co-ordinated by the charity Forum for the Future, predicts a rise in medical tourism as an ageing population combines cheap healthcare with holidays.
Richard Smith, professor of health-system economics at the LSHTM, said: "After the next election the NHS will have to think about how to save money. This could benefit patients and save millions. People would never be forced to go anywhere, but it's worth considering giving patients the choice. If you pick a country we have ties to, like India, and start exploring the mutual benefits of a partnership, a lot of the envisaged problems could be resolved."
The estimated number of medical tourists worldwide each year ranges from four million to 617 million in a trade worth between $4bn and $513bn. Virtually all pay privately so there is little systematic collection of figures.
India, Thailand and Cuba are among the most popular destinations. Most countries specialise in certain procedures: for example, India is renowned for cardiac and orthopaedic surgery and eastern European countries for dental care.
A Department of Health spokesman said: "There is high-quality spare capacity readily available in northern Europe for the NHS to purchase within the specified air travel time. Therefore, the NHS is not looking to contract for treatment for NHS patients outside the maximum air travel time limit."
The patient: 'I've got my life back'
Harish Raithatha, 47, a mechanic from London, went to India last year for a knee replacement:
"I started suffering from severe knee pain two years ago and within months could hardly walk. I'm still waiting for an NHS specialist appointment. I went private and had surgery on my left knee, but it got worse. I flew with my wife over to the Shalby Hospital in Ahmedabad last summer. We were picked up from the airport and within hours I'd had a full examination, X-rays and blood tests. The staff spoke English and the facilities were out of this world. The doctor advised against replacement as my knees had 15 years left if I changed my diet, took supplements and stopped drinking. It was meant to cost £4,500 but his honesty meant I paid £1,000 for a two-week admission. I've followed the advice and have got my life back. When I need to, I'll return for the operation."
Join our commenting forum
Join thought-provoking conversations, follow other Independent readers and see their replies