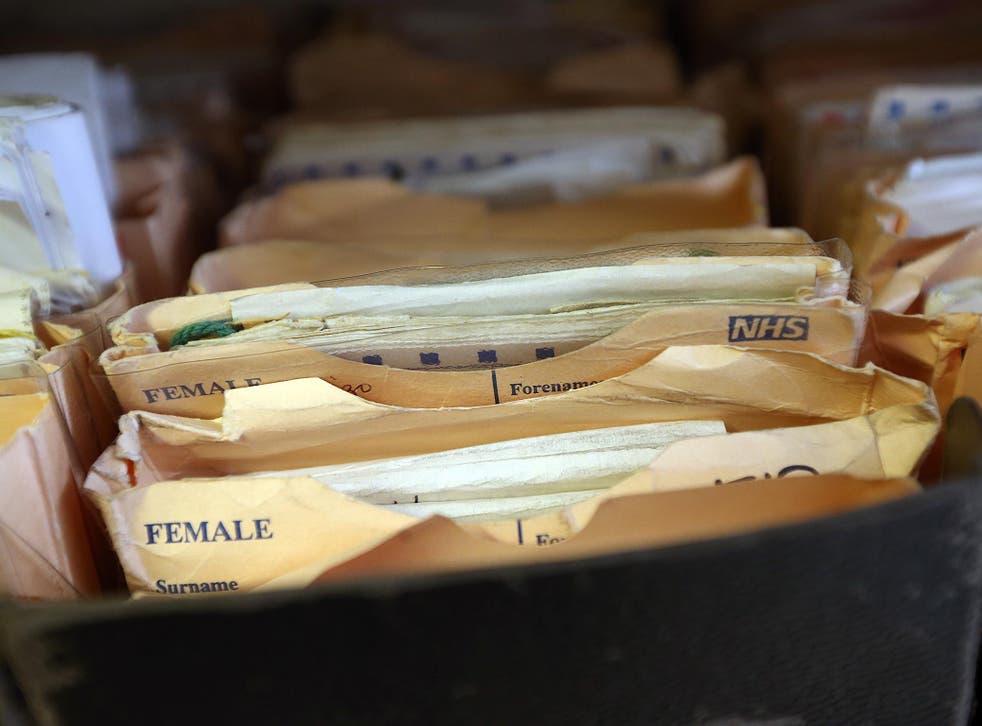 Controversial mega-database of medical records scrapped over privacy concerns
Critics said the care.data scheme violated patients' privacy and contained unreliable and inaccurate records
Siobhan Fenton
Thursday 07 July 2016 11:09 Comments
A controversial scheme to share the health records of everyone in the country has been scrapped.
'care.data' enabled the medical notes of everyone in the UK to be pooled in a central database which medical professionals and pharmaceutical companies can access and was reportedly expected to cost £50 million. Proponents argued it would facilitate the development of new research and enable NHS performance to be moderated.
However, it was criticised amid claims the scheme violated patients' privacy and that records were often not reliable or accurate.
Following the controversy over the scheme, a Government-ordered review was established under 'national data guardian' Dame Fiona Caldicott. The review suggested "opt-out" schemes for health care data may not be appropriate and called for greater anonymisation of data before it is shared.
Life Sciences Minister George Freeman announced today the scheme will now be scrapped.
In a written statement, he said the Government: "remain absolutely committed to realising the benefits of sharing information, as an essential part of improving outcomes for patients.
"Therefore this work will now be taken forward by the National Information Board, in close collaboration with the primary care community, in order to retain public confidence and to drive better care for patients."
Health news in pictures

Show all 40
Renate Samson, chief executive of privacy campaign group Big Brother Watch, said: "The recommendation that a long-needed consent and opt-out model for personal confidential healthcare data be established is hugely welcome.
"If adopted, it will give choice back to the patient, so they can actively control the flow of their health data, and have the right to protect it without the threat of a loss of healthcare provision or fear of discrimination."
Register for free to continue reading
Registration is a free and easy way to support our truly independent journalism
By registering, you will also enjoy limited access to Premium articles, exclusive newsletters, commenting, and virtual events with our leading journalists
Already have an account? sign in
Join our new commenting forum
Join thought-provoking conversations, follow other Independent readers and see their replies