NHS doctors working in private healthcare 'on the side' directly harming health service, says senior consultant
Cardiologist Dr John Dean said that he had stopped working in the private sector after realising the 'direct adverse effects on the NHS'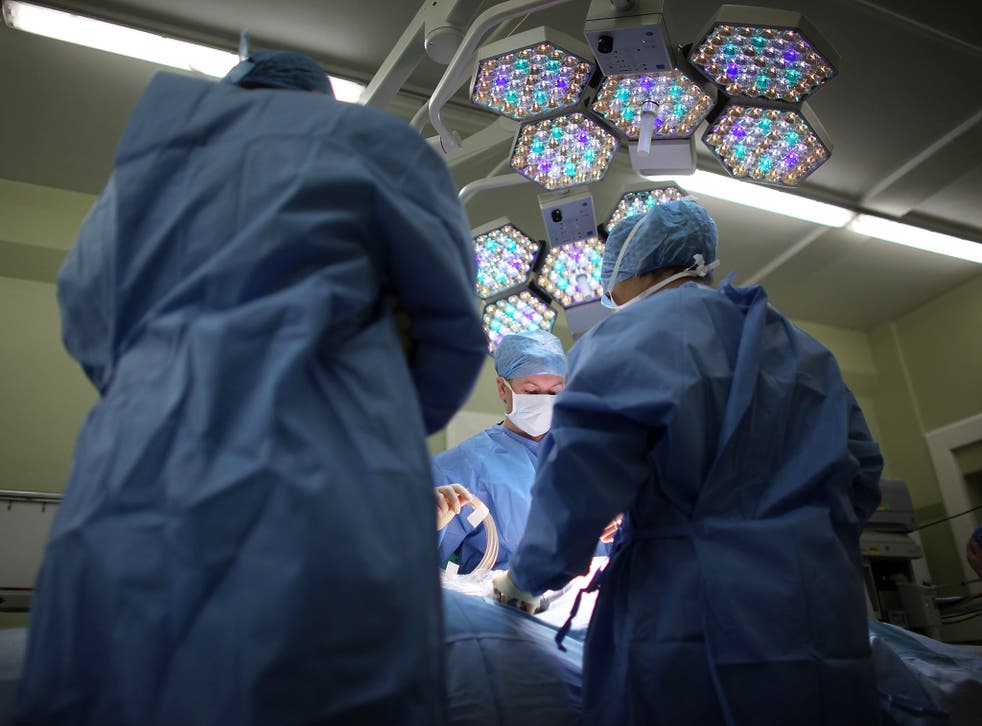 NHS doctors who work in private healthcare "on the side" are directly harming the health service, a senior consultant has said.
In a confessional article in medical journal the BMJ, cardiologist Dr John Dean said that he had stopped working in the private sector after realising the "direct adverse effects on the NHS".
Many experienced NHS doctors run or work in a private practice alongside their NHS work. There are no rules against it in principle but consultant contracts stipulate there must be no conflict of interest between NHS and private work.
However, Dr Dean, who has himself supplemented his main income from Royal Devon and Exeter NHS Foundation Trust with private work, writes that any time spent in the private sector deprives the NHS of consultants' hours, and warned that private practice creates "a perverse incentive" to increase NHS waiting times.
Writing that his decision to drop private work had caused "discomfort" among some colleagues, Dr Dean said he had been left feeling like "a lapsed Catholic shunned by the priesthood".
"I realised that, in all conscience, I could not go on with it," he writes. "No matter how high I set my own moral and ethical standards I could not escape the fact that I was involved in a business where the conduct of some was so venal, it bordered on criminal – the greedy preying on the needy."
He said that in private sector work, colleagues who had been members of a team in the NHS became "competitors".
"Also, private practice creates a perverse incentive to increase your NHS waiting times – after all, the longer they are, the more private practice will accrue," he adds, concluding that health authorities should consider setting an "uncrossable line"m banning consultants working in both the NHS and the private sector.
The British Medical Association (BMA), the doctors professional body and union, which provides consultants who want to go into private practice with advice, said that contracts made clear there should be no conflict of interest with NHS work, and that consultants who wanted to work privately must first offer to do extra NHS work, and consider the NHS "the priority".
Going into private practice can be extremely lucrative, but also comes with costs including private medical insurance. Specialist medical accountants Stanbridge Associates recommended in 2012 that any doctors bringing in less than £20,000 a year in private practice would likely earn more by doing extra NHS lists.
The UK market in private acute hospital care was worth an estimated £7bn in 2013, according to analysts LangBuisson.
In recent years some NHS hospitals have begun offering additional paid-for services themselves, sometimes with a view to holding on to consultants who might otherwise start working in the private sectors.
Dr Louise Irvine, a London GP who is also campaigning against the link between private healthcare and the NHS, and standing in the election for the National Health Action Party in South West Surrey said: "As long as NHS doctors do their private work wholly in their own time so it does not encroach on or harm their NHS work then we have no real objection. However in practice it's difficult to keep the two areas separate so we would call for better regulation and accountability on this issue."
A BMA spokesperson said: "There should be no conflict of interest between NHS and private work, and this principle is contained in consultants' employment contracts. Consultants who want to do private work must first offer to do extra work for the NHS, ensuring NHS work is the priority."
Register for free to continue reading
Registration is a free and easy way to support our truly independent journalism
By registering, you will also enjoy limited access to Premium articles, exclusive newsletters, commenting, and virtual events with our leading journalists
Already have an account? sign in
Register for free to continue reading
Registration is a free and easy way to support our truly independent journalism
By registering, you will also enjoy limited access to Premium articles, exclusive newsletters, commenting, and virtual events with our leading journalists
Already have an account? sign in
Join our new commenting forum
Join thought-provoking conversations, follow other Independent readers and see their replies