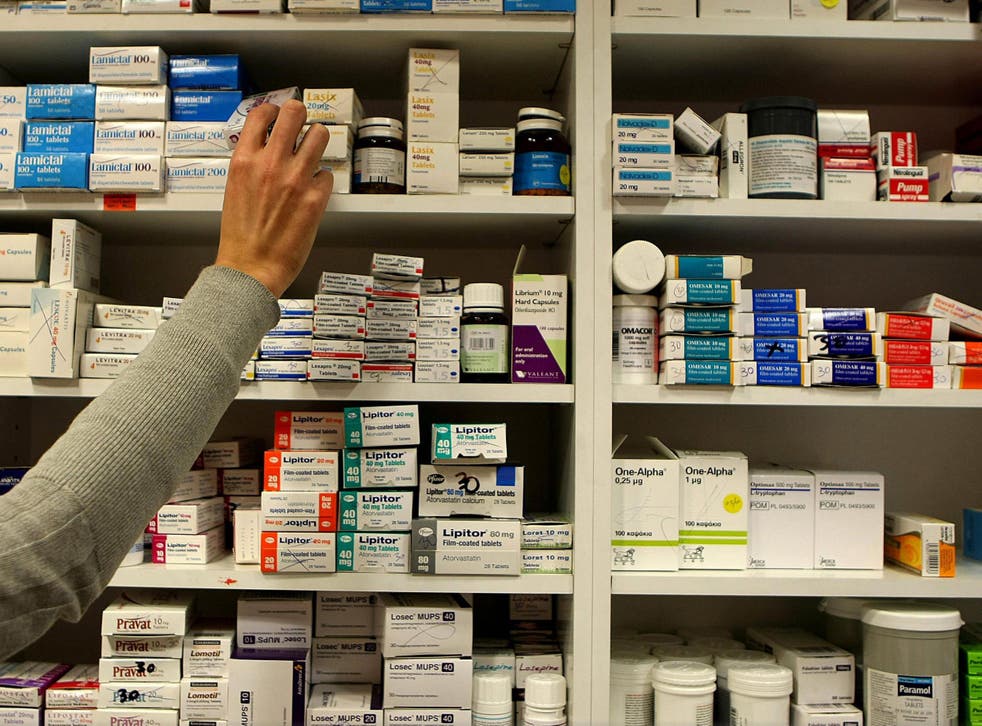 All the medicines under review in NHS consultation on 'low value' treatments
Government aiming to cut items that can be bought over the counter including gluten-free food, paracetamol and sun cream
Tuesday 28 March 2017 13:44 Comments
NHS England is working on new guidelines to discourage GPs from prescribing medicines that are available over the counter for a fraction of the cost.
Labour has already attacked the proposals, saying they were a "direct result of Theresa May's underfunding of the NHS".
Here are some of the items available on prescription that are being considered as part of the consultation:
Gluten-free foods
Around one in 100 people have coeliac disease, caused by a reaction to gluten, that can be treated by cutting the substance from a patient's diet.
Once diagnosed as coeliac by a doctor, patients in most parts of the UK can receive gluten-free staple foods from a pharmacy through a prescription from a GP.
Foods approved for prescription include bread or rolls, breakfast cereals, crackers and crispbreads, flour and flour-type mixes, oats, pasta and pizza bases.
The amounts of gluten-free staple foods a sufferer can receive each month are controlled by the National Prescribing Guidelines.
Travel vaccines
Vaccines for typhoid, hepatitis A and cholera and a combined jab for diptheria, polio and tetanus are usually available free on the NHS.
The health service offers the vaccinations free of charge because they protect against diseases deemed to present the greatest risk to public health if brought into the country by travellers.
Some countries require visitors to be vaccinated against diseases such as yellow fever or meningitis prior to arrival, while travellers to some parts of the world are advised to have inoculations against a range of other diseases, including tuberculosis, hepatitis B, Japanese encephalitis and tick-borne encephalitis.
These are not usually available on the NHS and can cost around £50 for each dose.
Sun cream
Patients diagnosed with photodermatoses, a group of skin conditions associated with an abnormal reaction to UV (ultraviolet) radiation, can receive sun cream on prescription. The National Institute for Health and Care Excellence (Nice) recommends that sufferers use high SPF sun creams from spring to autumn.
Doxazosin MR
Doxazosin are a series of drugs used to treat hypertension, but doxazosin modified release (MR) tablets are only believed to be effective for a very small number of patients.
This form of doxazosin cost the NHS £7 million last year.
Fentanyl
Generally used in palliative care, fentanyl is a strong painkiller that comes as patches for terminally ill patients.
In many cases morphine is considered easier and cheaper to prescribe, and is just as effective for end-of life care.
NHS England estimates it spent just over £10 million on the drug last year.
Health news in pictures

Show all 40
Figures released by NHS England in April 2016 showed that multivitamins made up 1.33 million prescriptions in 2015, at a cost of more than £3.8 million.
One of the biggest spends that year was for the household brand indigestion aids Rennie and Gaviscon, with more than four million prescriptions at just over £26 million.
Other common brands included in prescriptions included items such as Vaseline, Strepsils, Benadryl and the verruca treatment, Bazuka.
The children's medicine Calpol accounted for 12,605 prescriptions at a cost of £84,997, while Benadryl made up 97,629 prescriptions at a £1.55 million spend.
Press Association
Register for free to continue reading
Registration is a free and easy way to support our truly independent journalism
By registering, you will also enjoy limited access to Premium articles, exclusive newsletters, commenting, and virtual events with our leading journalists
Already have an account? sign in
Join our new commenting forum
Join thought-provoking conversations, follow other Independent readers and see their replies