NHS funding cuts 'forcing people to buy medicine through Facebook'
Patients and researchers say the medicine is safe, however pharmacists have warned that medicine bought online could be placebo pills or contain dangerous ingredients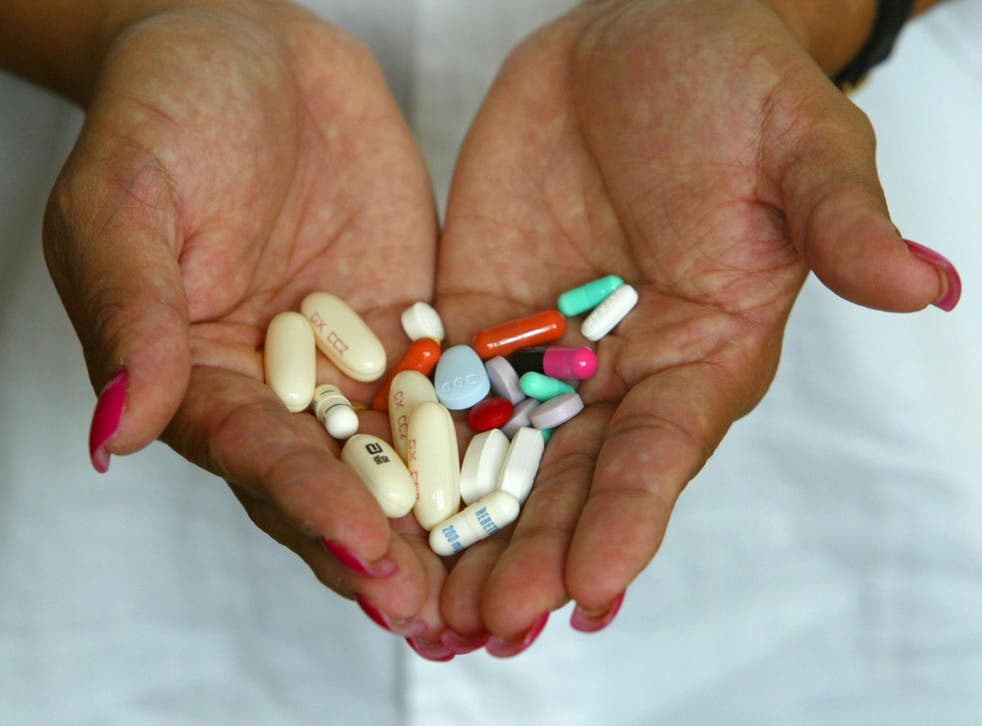 Desperate people denied treatment due to NHS funding cuts are risking their health by buying and self-administering medication from overseas countries despite serious concerns the tablets may be harmful. Doctors have warned patients could be risking their lives by using the so-called "buyers clubs" which have emerged in groups on social media sites such as Facebook. The online networks link up people denied medicine on the NHS with pharmacists in India and Australia who can then form their own sales agreements together, before the tablets are dispensed and posted them to homes in the UK.
Buyers, sellers and pharmacists say the medication is being dispensed in this way to an increasing number of British patients for conditions including hepatitis C, HIV and some forms of cancer. Critics say the practice is "a national embarrassment" which encapsulates how the NHS' funding crisis has spiralled out of control and is pushing desperate people to potentially risk their health to access essential treatment they have been denied due to financial limits.
Medication can be much cheaper overseas as drugs have different licences in different countries. A drug costing thousands of pounds in England can therefore be produced for less than a hundred pounds in India or other developing countries. Pharmacists say they are generic forms of the same treatment, meaning they have the same effects for a fraction of the costs. Although it is not possible for the NHS as an organisation to order such medication in bulk from the countries, a loop hole emerges as individuals are entitled to import cheap generic drugs for personal use. Therefore, it is not illegal for individual patients to get medication from overseas in this way.
However, experts warn that people who do so have no way of knowing if the medicine which arrives is real. They have cautioned the drugs could be placebo or "empty" pills, or in a worst case scenario be actively dangerous. In addition, while doctors are able to monitor patients' health during normal prescriptions, they cannot monitor patients who order pills in this way to the same extent, prompting concerns that they are vulnerable if an adverse reaction occurs.
The increasing strain on NHS resources

Show all 4
Parag Jain is a pharmacist with Bull Pharmachem in India, he told The Independent: "We have sent medication to around 70-80 patients in the UK. I think people are opting to import medication from India because we can produce generic copies at 2-3 per cent of the cost of the original branded medicines. The efficacy of these drugs is well known and they have been proven to be exactly the same as the branded ones."
Dr Will Nutland a researcher the London School of Hygiene and Tropical Medicine set up the website www.prepster.info to help people who need HIV PrEP medicine after buying drugs online himself and taking them at home in the UK. The medication is currently the focus of a fierce legal battle after the high court ruled the NHS must provide the drug, but the health service insists it is too expensive. Dr Nutland told The Independent: "I started to realise PrEP offers huge opportunities for the UK and could be one of the key turning points in treating HIV. The evidence for the medication is very compelling but the NHS won't fund it.
"Then I heard of a website selling it from India and sending it to the UK. I started taking it primarily to be a guinea pig for the drug. I bought it online. I was wondering, will my credit card get wiped? But it didn't. I worried, will it even arrive? But it did. I started taking it and went to a HIV clinic where they did a monitoring test on me and the results were fine."
He now helps other people denied PrEPon the NHS to find out how to access the drugs from overseas through his website: "We run these websites from virtually nothing, sitting at our kitchen tables. There have been hundreds of tests on these drugs that get sent over and they've all come back saying it's the real thing and not dupes. We're as confident as you can be that it's safe.
"It's impossible to know how many people have done this because many people are secretive about it due to stigma. But if pushed I'd estimate 800 to 1,000 are buying PrEP in this way now."
Dr Andrew Hill is a researcher working with the University of Liverpool and Chelsea and Westminster Hospital to analyse how people import generic drugs to the UK. He told The Independent: "A year ago this would have been practically unheard of but now it's quite common. It's happening more and more. The NHS just doesn't have enough money. I can see this expanding very quickly, especially as people see how much you can save.
"I've heard that some people are accessing it for cancer drugs too, but it's very underground."
Dr Hill says that in his research, the drugs he has come across have been of high quality, despite concerns that false or dangerous drugs could be sent. He said: "We've research thousands of people and not seen any counterfeits. The drugs are of high quality. Which is lucky because you don't know what you're getting when you order online."
However, despite this, pharmaceutical experts have warned that patients who use "buyers clubs" are placing their lives and health in the hands of unverified and unverifiable doctors. Dr Jacintha Sivarajah, Head of Medical Affairs at the Association of the British Pharmaceutical Industry told The Independent that the new phenomenon is of "deep concern" which puts patients' health at risk.
She warned: "Whilst we don't know the exact figures, we anecdotally hear that more and more patients are resorting to online "Buyers clubs" to purchase prescription medicines because drugs, proven as cost-effective by the National Institute for Health and Care Excellence (NICE), continue to get stuck in the system.
"As a doctor, patients buying unregulated medicines from outside of the UK is of deep concern. We have a really robust system in the UK. The Medicines & Healthcare Products Regulatory Agency (MHRA) work hard to ensure that medicines are closely monitored and regulated. By purchasing outside of this system, patients are putting themselves at risk especially as we know the internet is open to misuse. What's more, the source, quality and genuine nature of these medicines can be difficult to verify.
"From a clinical perspective, patient safety is paramount. If patients are considering sourcing drugs from outside of the UK, it is important that they speak to their healthcare professionals. Many prescription medicines have side effects that need to be closely monitored with ongoing specialist care, and patients could be inadvertently putting their health at risk by bypassing this."
Dr Hill added that doctors now face an ethical dilemma as official NHS guidance does not support the online "buyers clubs", but many also feel they have a duty to inform patients if there is a way their health can be improved. He said: "In London, they actively point some patients towards these websites – it's the only way they can get this treatment. If you're a doctor and you don't tell someone about the possible treatment and they get sick, they could come back and say – I'm very sick because you didn't help."
Shadow Health Secretary Diane Abbott told The Independent: "It is a national embarrassment that thousands are turning to Facebook and other online groups for vital medicines. This Tory government has underfunded the NHS to the extent that people are resorting to precarious means for the treatment they need."
When approached by The Independent a spokesperson for Facebook said they are aware of the groups and are looking into them.
A spokesperson for NHS England declined to say how common such importations are. They told The Independent: "The NHS is making major investments in new drug treatments this year, but it is also essential that drug companies price their products responsibly. The safest way to get medicines is through a pharmacist or doctor – patients who choose to buy medications privately are urged to ensure they seek the advice of a health professional as medicines bought online may not meet UK regulatory and quality standards."
Register for free to continue reading
Registration is a free and easy way to support our truly independent journalism
By registering, you will also enjoy limited access to Premium articles, exclusive newsletters, commenting, and virtual events with our leading journalists
Already have an account? sign in
Register for free to continue reading
Registration is a free and easy way to support our truly independent journalism
By registering, you will also enjoy limited access to Premium articles, exclusive newsletters, commenting, and virtual events with our leading journalists
Already have an account? sign in
Join our new commenting forum
Join thought-provoking conversations, follow other Independent readers and see their replies